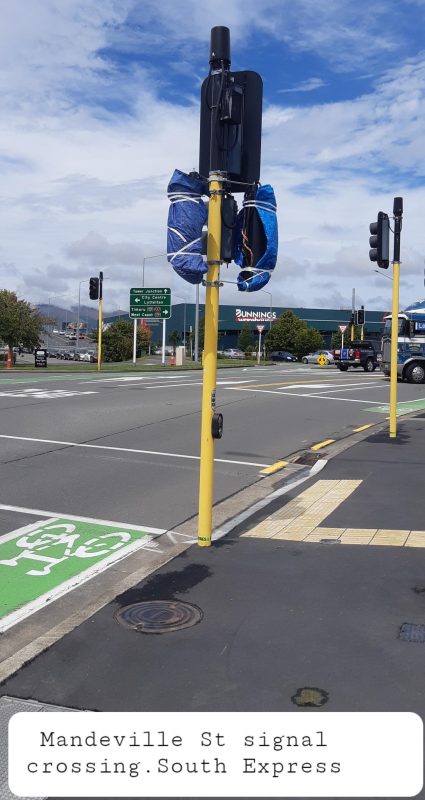 What's been a-happening ?
Following on from the grand 2021 summary posted recently, just in case the summer climate and/or Covid variants have kept you closer to home over recent weeks, here's a mini- summary of some continued progress for the improved citywide biking experience noticed over the last week:
Almost, but not quite, the first stage of the South Express Cycleway to Main South Road staggers to the finish line…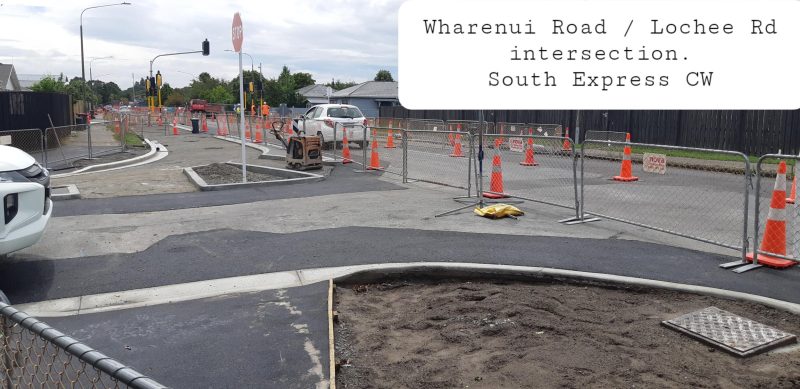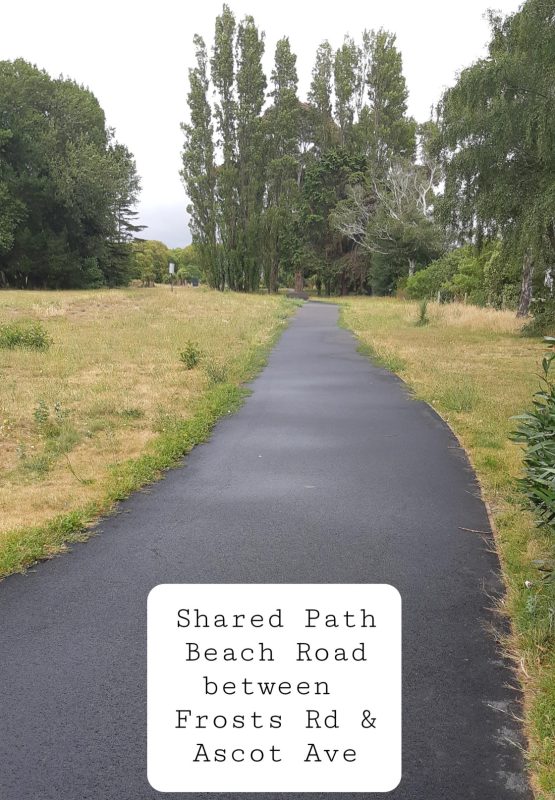 With no fanfare whatsoever, a shared path that by-passes the difficult Frosts Road – Beach Road intersection and heads east as far as Ascot Avenue has been completed recently…
Working around the park – a  further stage of improving the walking and biking experience when getting around Hagley Park began recently. Deans Avenue, from the cycleway crossing lights heading north toward Riccarton Avenue…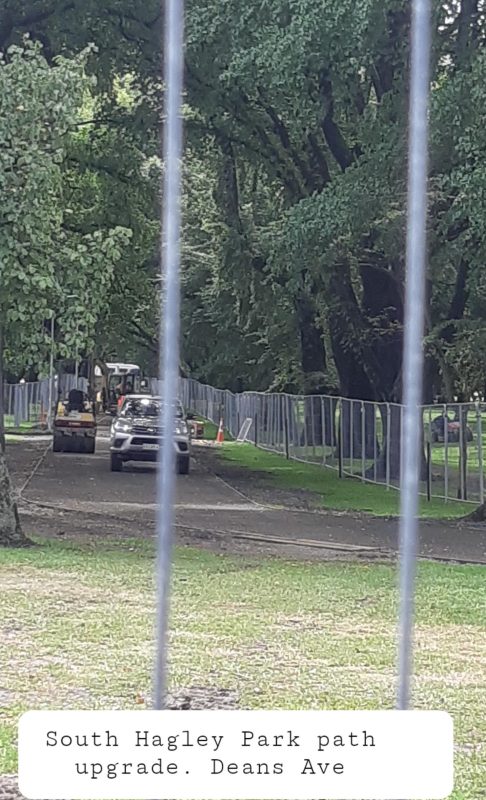 Smooth ride to CAP – Completing the upgraded access to Christchurch Adventure Park via the new McVicar Dr is an off-road track all the way to the park entrance. Built to a finish worthy of any commuting shared path, take the fixie for a coffee at the cafe…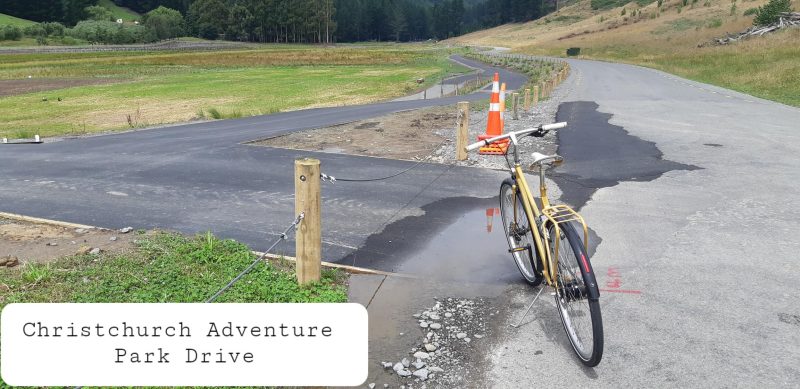 It has taken a while but work has now begun linking Marylands Reserve path on the Little River Link Cycleway with Wigram Road along Annex Road. The Nor'West Arc cycleway Annex Road section between Wigram Road and Blenheim Road is someway off happening…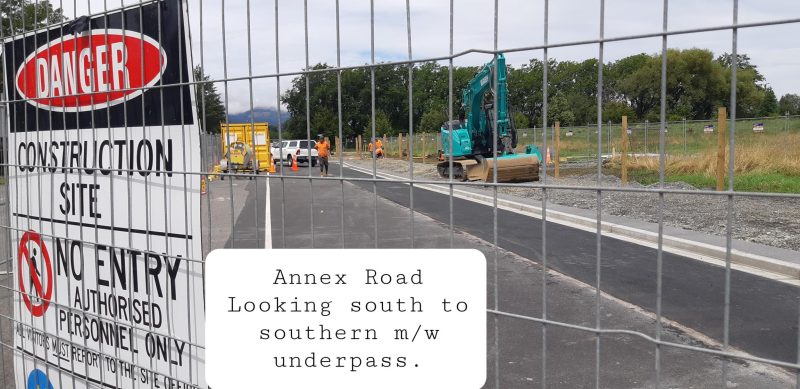 If you need to ride the Annex Road connection, but don't like it, perhaps try a detour (northbound) by using the Wigram Road overpass over Curletts Road, then crossing Wigram Road to the shared path and doubling back to and along Curletts Road. Cross Curletts Road onto Lunns Road at the lights and head back to Annex Road. Turn left; the shared path crosses the railway lines nicely and continues onto the Blenheim Road, Annex Road intersection, then on to Hansons Lane. Much longer but without the squeeze of trucks so close…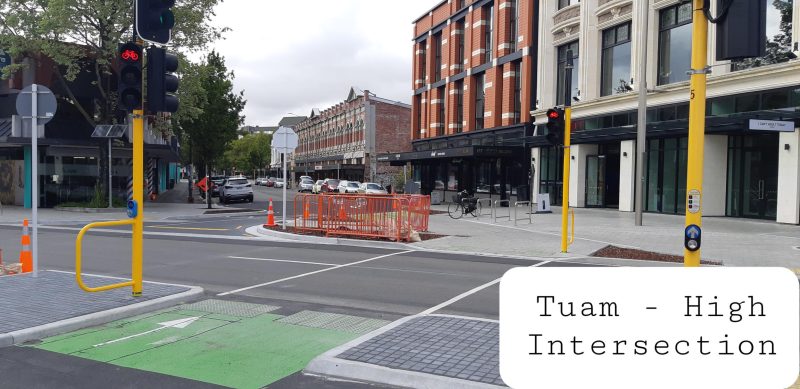 Nineteen to Six – Completion of the High Street connection between St Asaph St and Lichfield/Manchester Streets is getting closer. It is looking good so far, crossing Tuam Street takes way less complex thought than before.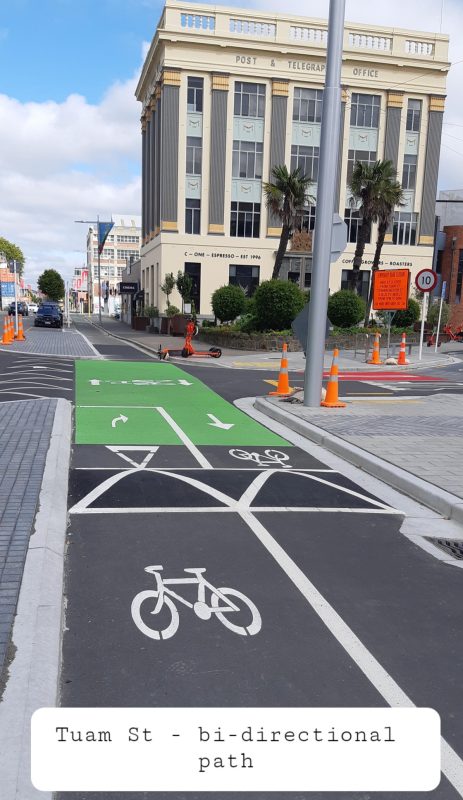 The famous nineteen poled intersection has reverted to six and the tram tracks now return to the city without making it across Tuam St. It's a nice intersection now, but the journey further north is starting to look like it may be a little cumbersome if the works so far are anything to go by. Work in progress, so watch this space over the coming months…
Have you noticed any of the new cycleway works around the city?