I hope you're enjoying the long weekend and making use of the lovely weather to get out and about on your bike. For those on the western side of town, if you haven't already you should check out the progress of the South Express major cycle route, from South Hagley Park all the way to Upper Riccarton, and ultimately to Hornby and beyond.
Much of this route has taken shape now and is very rideable; a couple of signalised crossings still need to be finalised and switched on, and there's a section on Peverel St near Harrington Park that's not quite done either. But otherwise much is starting to look very good, such as this section along Main South Rd near Riccarton High: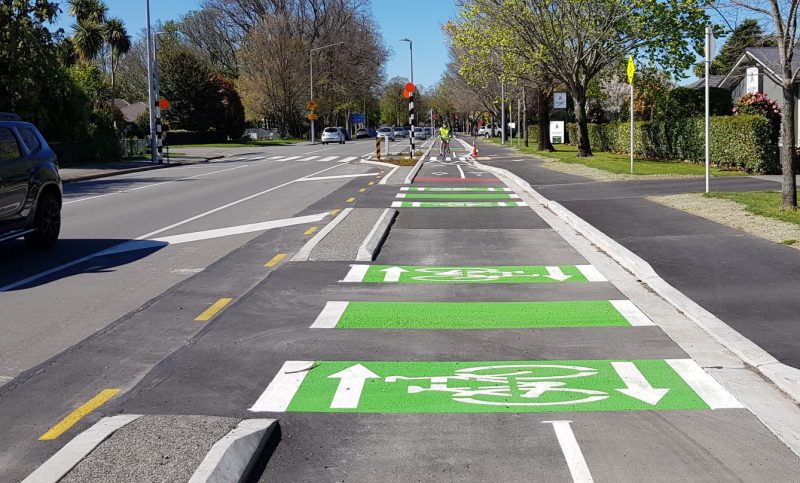 One thing that was a little odd here was the cycleway markings through the narrowings at zebra crossings and bus stops; it seems like the road-marker wasn't paying proper attention to what is going on (see example above). Hopefully that little glitch will be rectified soon.
It's great to have another piece of the network nearing completion, allowing further opportunities get around town by bike…
Have you checked out the South Express yet? What did you think?