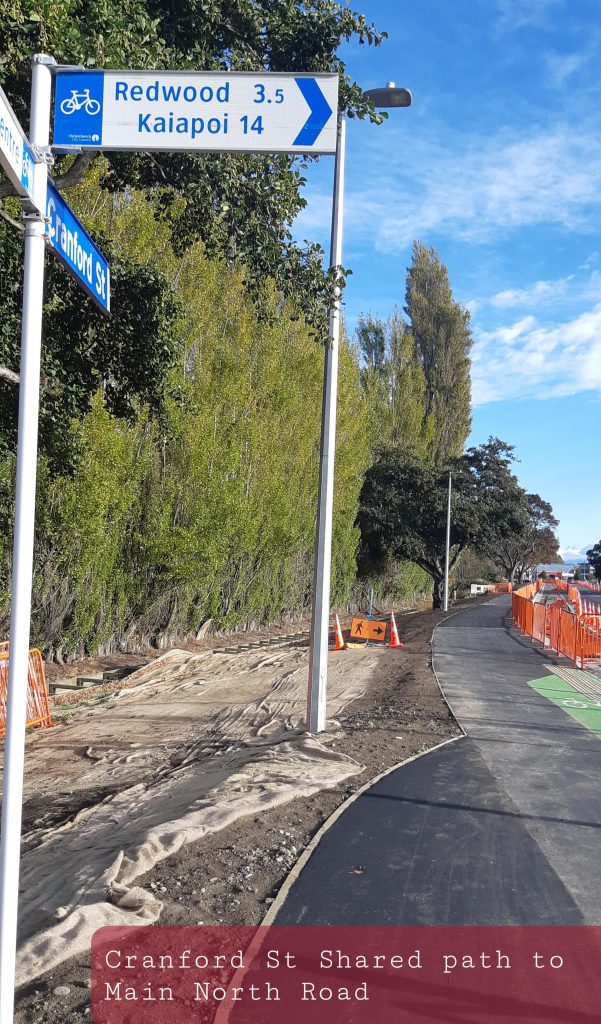 The opportunity and subsequent benefits of Covid lockdowns and travel restrictions over the past 12 months to get out locally and discover our own back yard have in a bitter sweet way been significant. What better way to see your 'hood than on a bike.
On an exceptionally pleasant Sunday morning at 6.30am I jumped on the bike to see what our brand new  Northern Arterial Shared Path through to Kaiapoi could provide in terms of scenic beauty and interest. The early start was easy; better by far than a 5.00am  check-in to cross the Tasman. An opportunity to witness yet another spectacular Canterbury autumn sunrise alone in the fresh air; this gift from nature in itself doesn't disappoint either.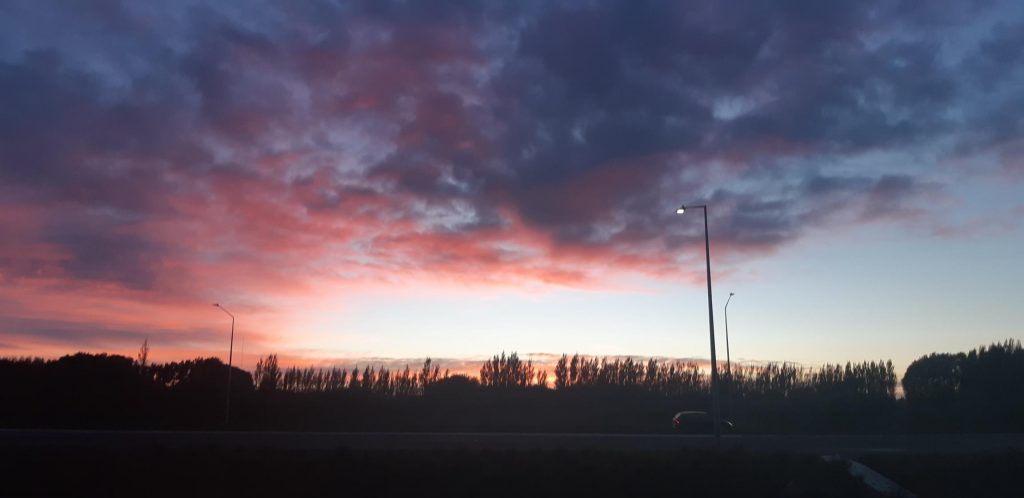 The Southern Motorway path plus Little River Link cycleway ( the worthy older sibling to this one ) enables a visually interesting riding experience in safety all the way from Hagley Park to Prebbleton. The Northern Arterial Path plus Papanui Parallel cycleway does  likewise from Bealey Avenue to Kaiapoi (with the option to continue on to Rangiora using the Passchendaele Memorial Path)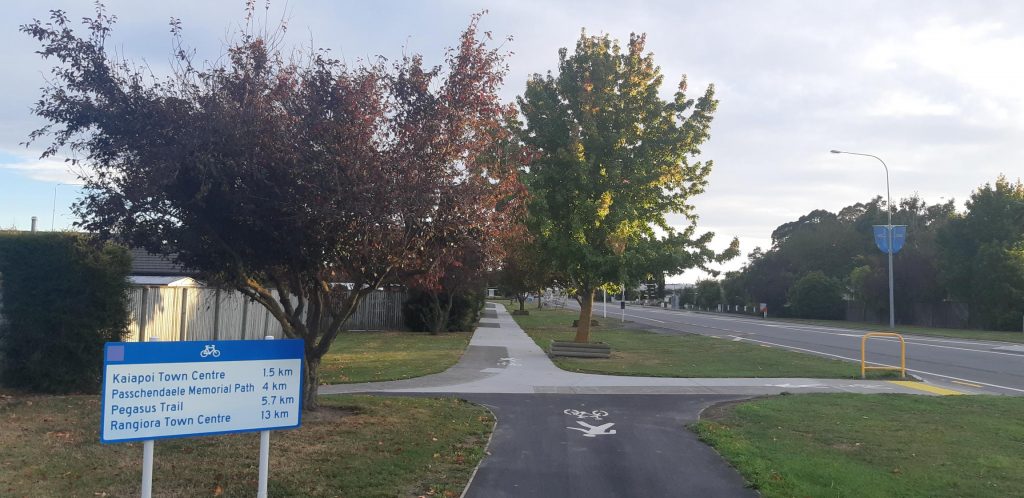 An appreciated touch to the Northern Arterial path is the opportunity to stop along the way and learn about the area you are travelling though.
The path meanders a bit and is often a little further in distance from the motorway lanes than its southern counterpart; from a touring perspective this adds interest and enjoyment, but the motorway noise can be quite audible when closer to the lanes.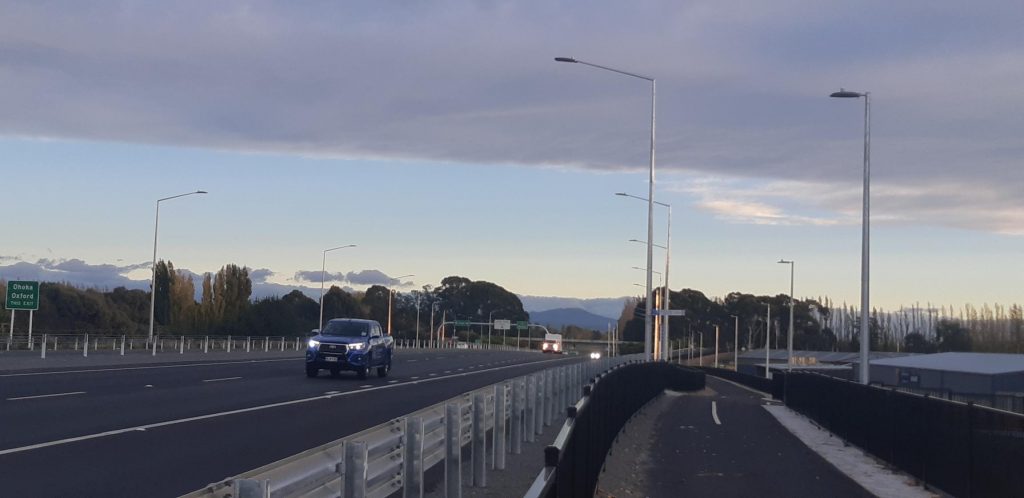 The Southern Motorway path lacks the grandeur of the Waimakariri River bridge crossing or the superb access to the Waimakariri Regional Park.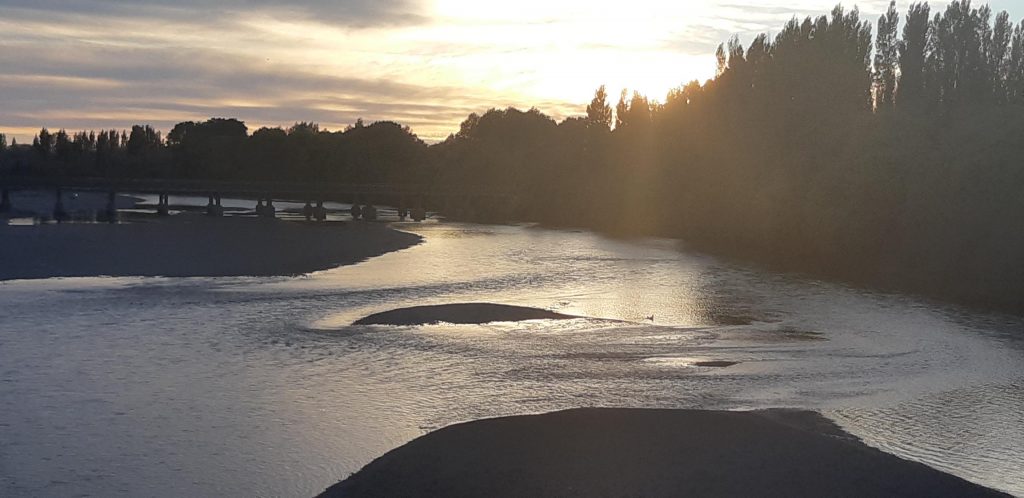 But counter to that  there is the Little River Rail Trail to follow on from the southern motorway path. We're spoilt for easy cycling day trip choices now; from our inner city right through to the very best of Canterbury. Brilliant.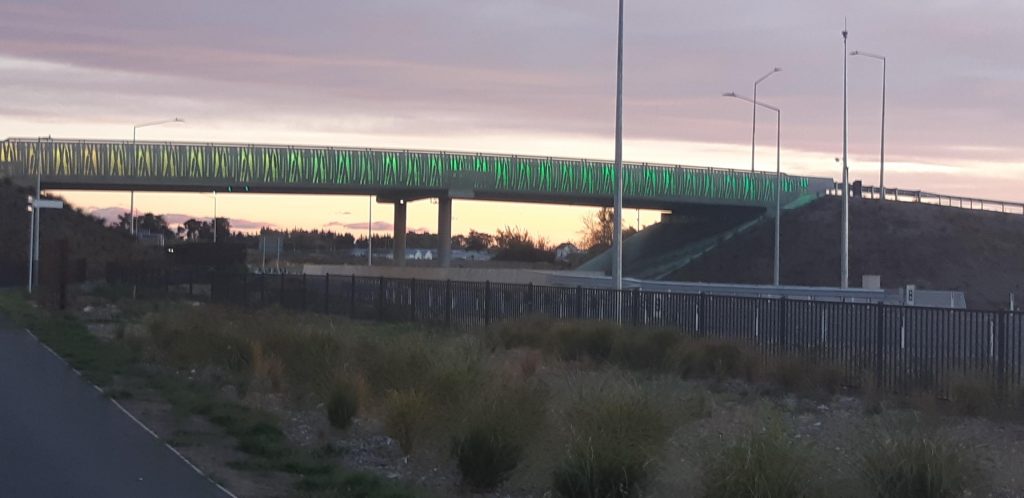 Discovering Kaiapoi by bike is pretty easy;  there's both the Kaiapoi and Cam Rivers to explore, and the Kaiapoi Lakes. The beach settlements of Pines and Kairaki, near the beautiful Waimakariri River mouth are great too. Some off-road tracks to add a bit of excitement.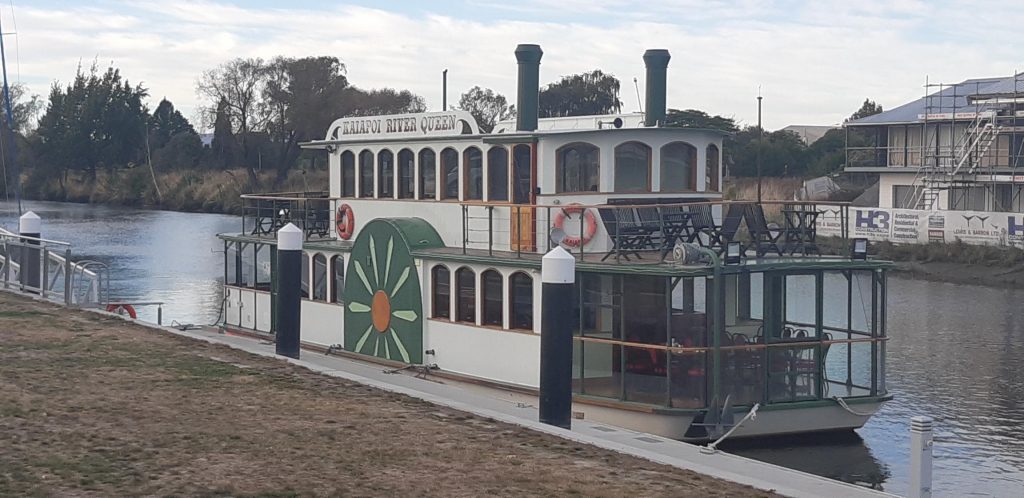 Kaiapoi has quite a pre-European story to tell, a 20th century working class contribution to the Canterbury economy and a more recent unique earthquake experience to share. A pre-ride check for information will provide plenty of interesting places to visit and things to do.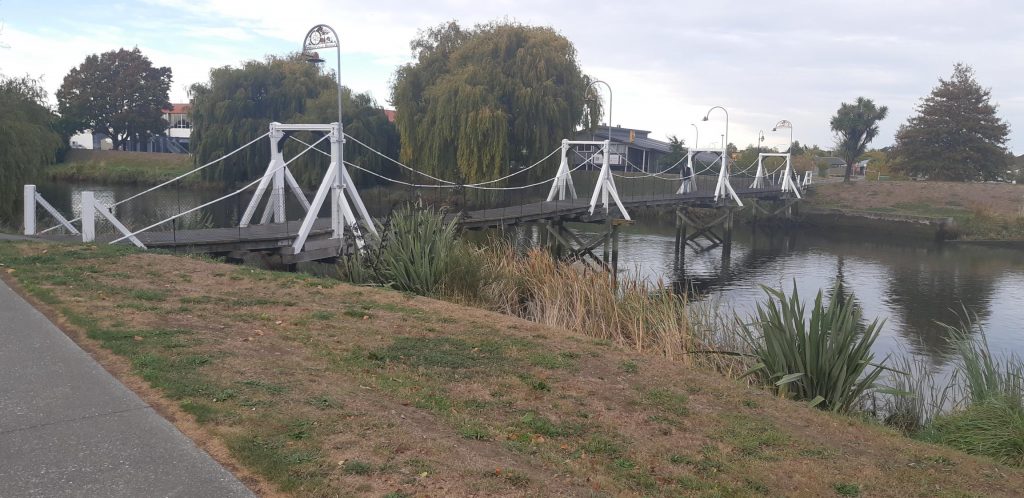 If travel offshore is not an easy option right now, treat yourself to a few hours of pleasure getting to know your now easily accessible neighbouring regions. Don't forget your bike though.