There seems to have been a bit of a theme about bike parking in our posts of the past week or so, so let me continue that trend with a good example I came across recently, up in Rangiora. As you can see below, not only does this bus stop next to Dudley Park (cnr White/Rata Sts) have a nice shelter while waiting, but it also has some covered bike racks…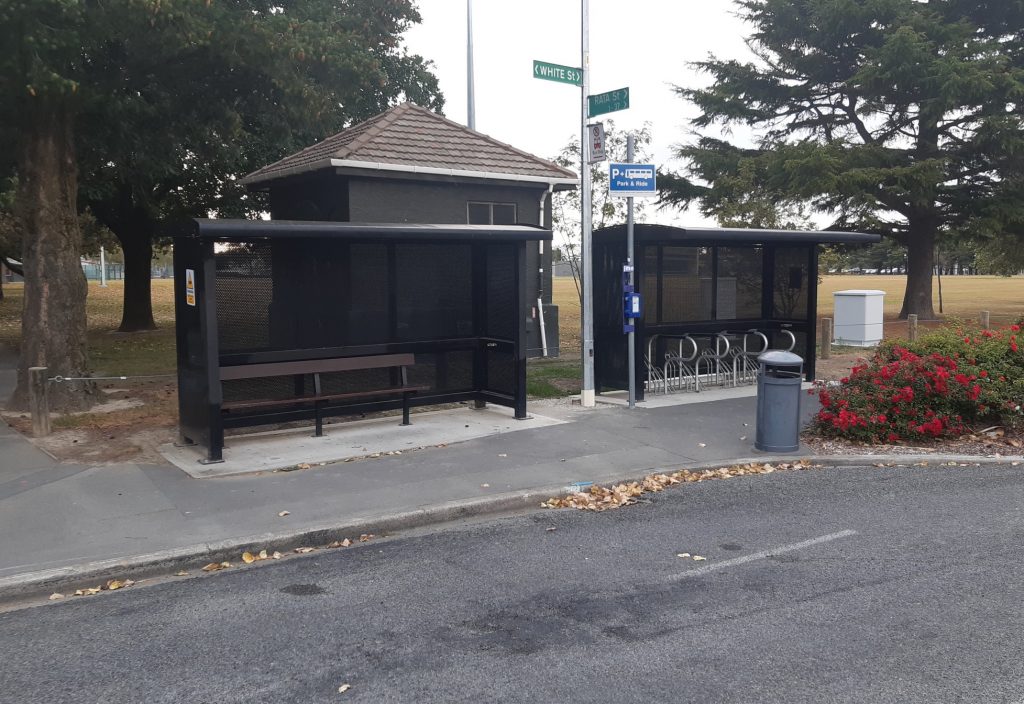 This is just one of a number of "park and ride" sites that Waimakariri District has set up at key bus stops along the new direct routes into Christchurch (there's also some car parking adjacent to this as well). It gets around the problem of the bus route having to try and cover a large swathe of Rangiora township to go near everyone's home – instead, people can simply drive or bike to their nearest bus stop (which is invariably never more than a kilometre away) and then catch the ride into town. So bravo to Waimak District for this simple but effective initiative!
Can you think of other places where some bike'n'ride might work well?