I've been meaning to post for a couple of weeks about the great new addition to the end of the Little River Link. With the near-completion of the next stage of the Southern Motorway, a new path connection has also been created to now truly provide a direct link to the Little River Rail Trail from central Christchurch.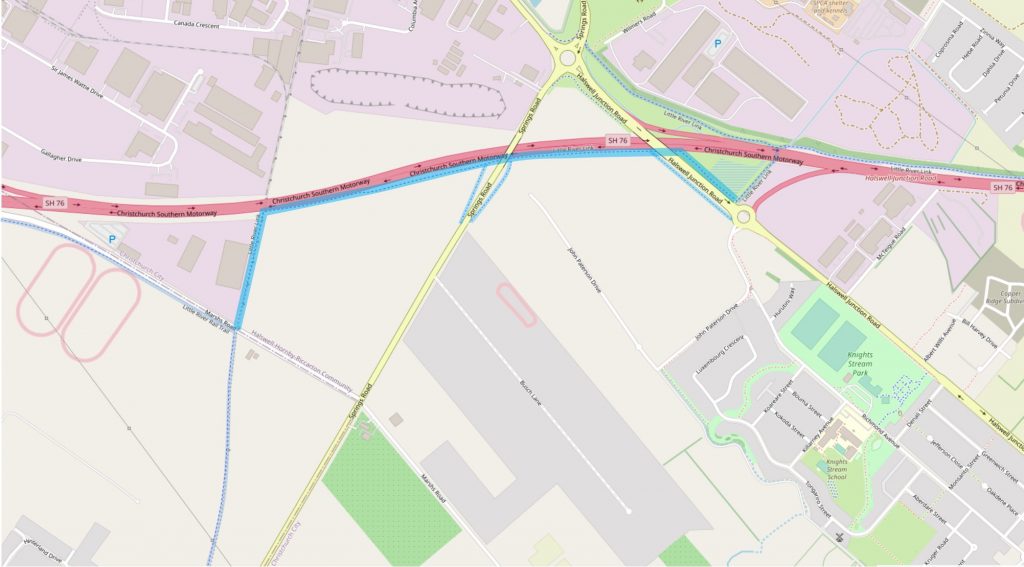 A generous underpass has existed under the motorway since the first stage of the motorway was built, providing a connection to Halswell Junction Rd. Now it also provides the starting point for continuing southwest.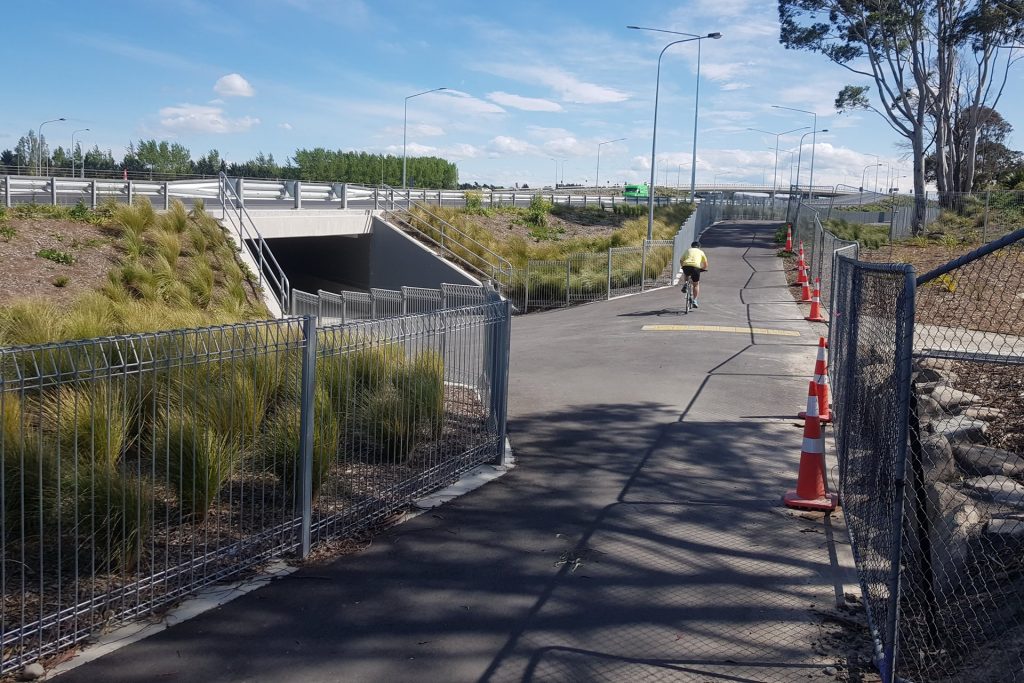 Turning right at Halswell Junction Rd, the new pathway heads underneath the new road overbridge. Generally the path is 3m wide all the way – OK for the likely amount of usage.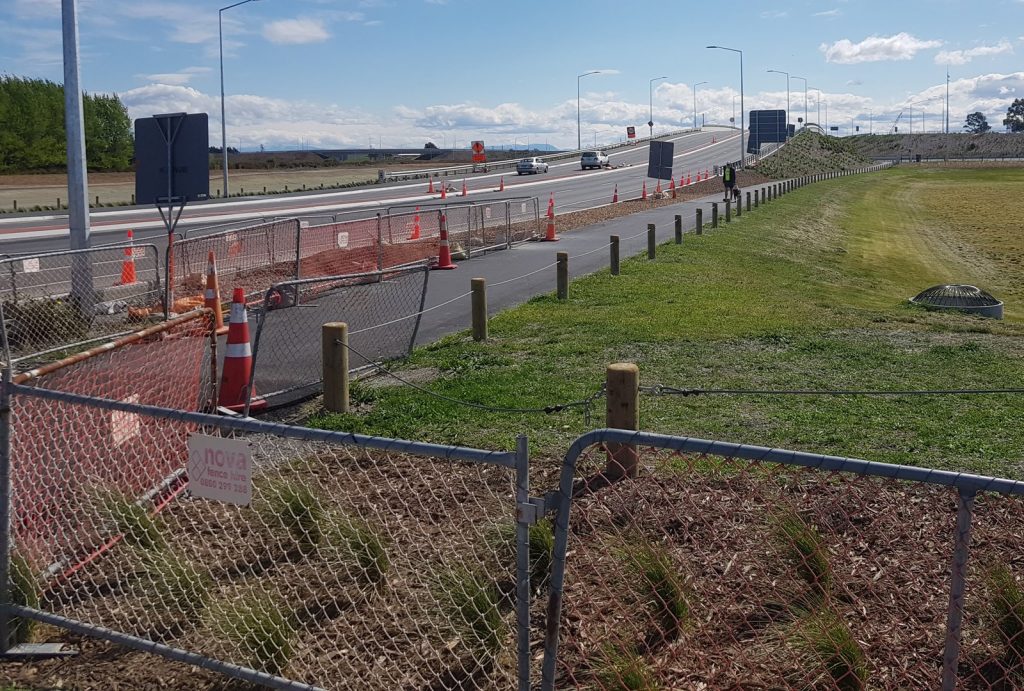 New destination signage along the way points out destinations in both direction, although I'd say that this route is a rather indirect way to get to Hornby…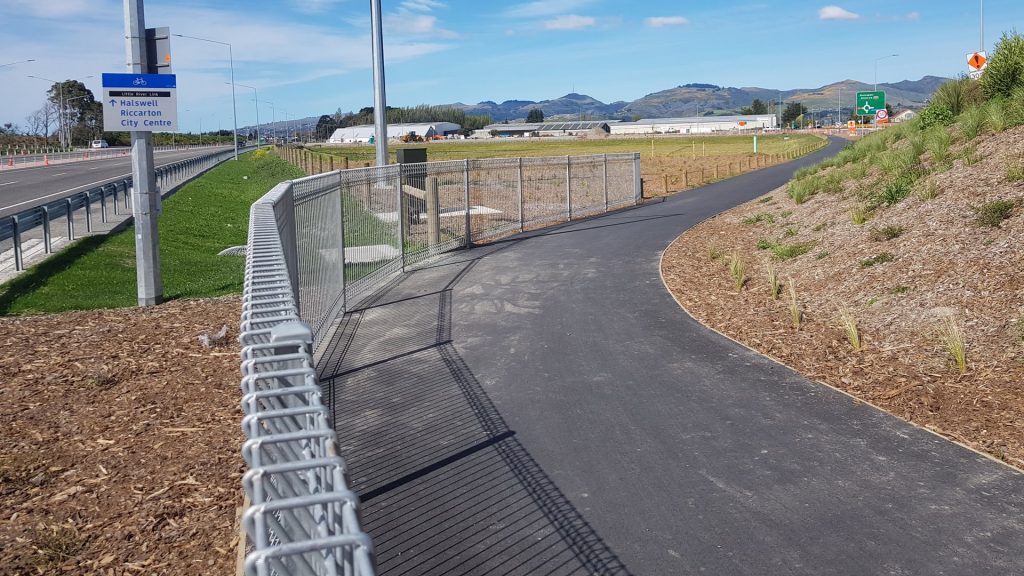 At each of the overbridges, connecting paths provide useful links back to the roadway for those who need them.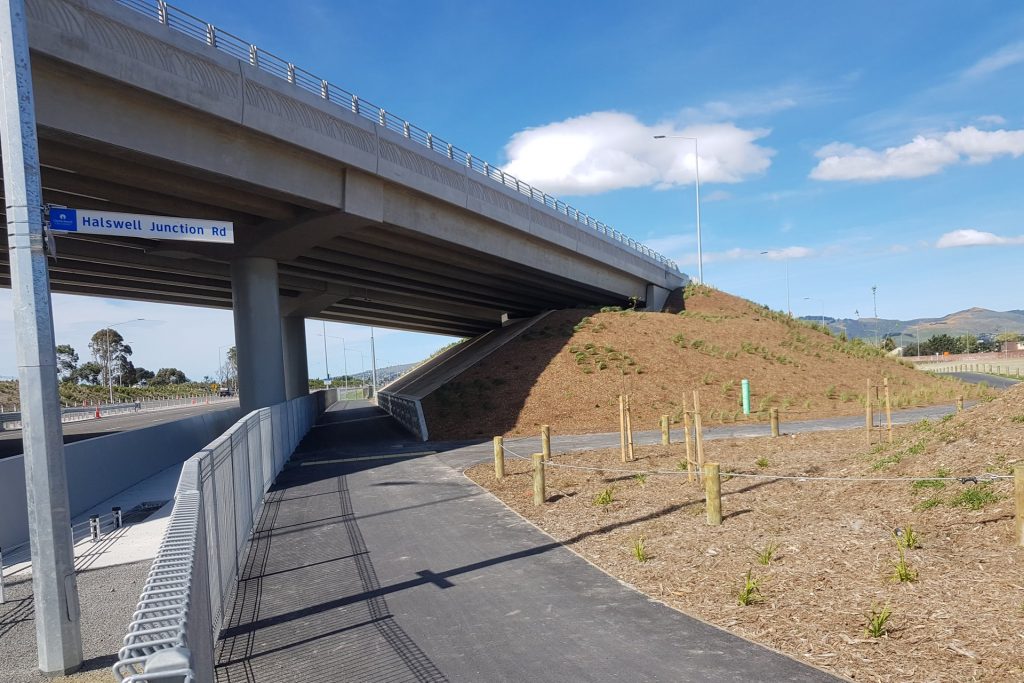 After Halswell Junction Rd, the pathway follows the motorway underneath the new Springs Rd overbridge too.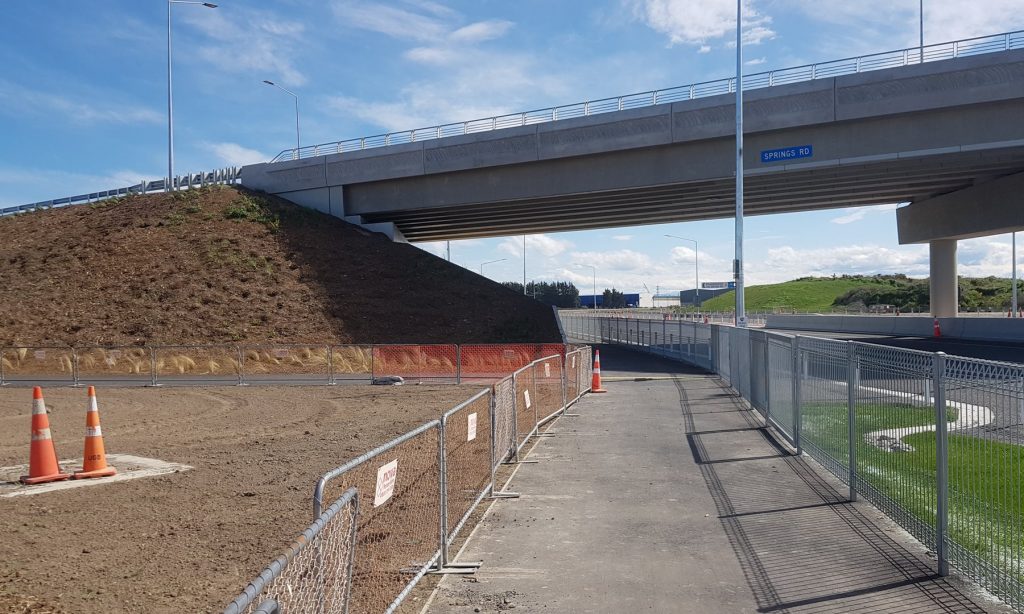 Riders wanting a more direct route to Prebbleton could leave here to join Springs Rd, although sadly the shoulder width away from the bridge is still very minimal for such a busy road.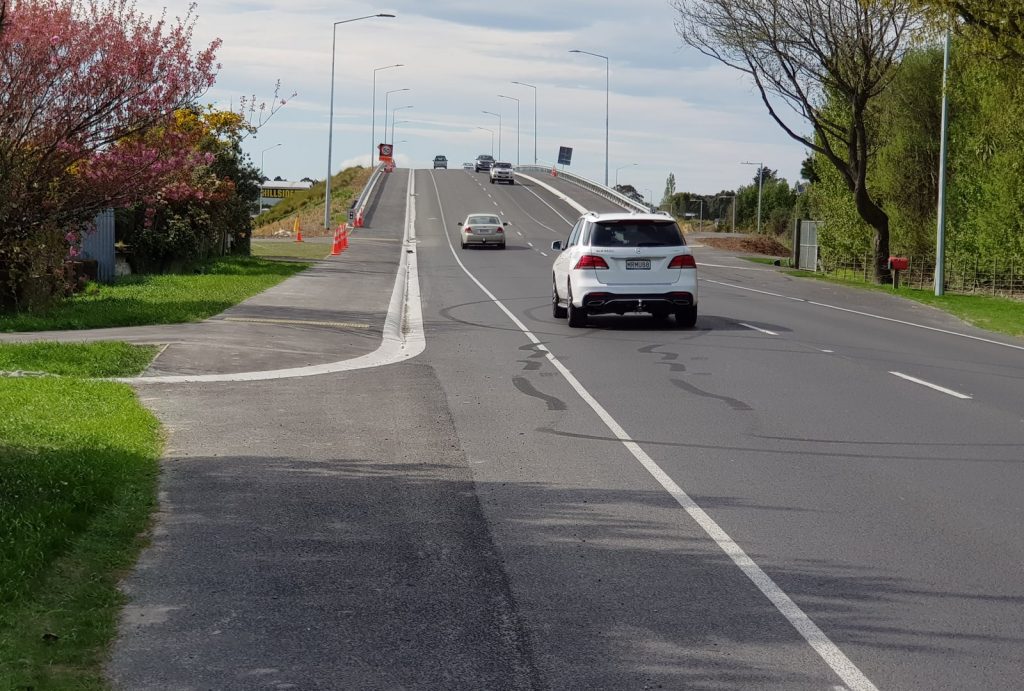 The new pathway continues alongside the motorway until it reaches the line of the old branch railway corridor, where it heads left.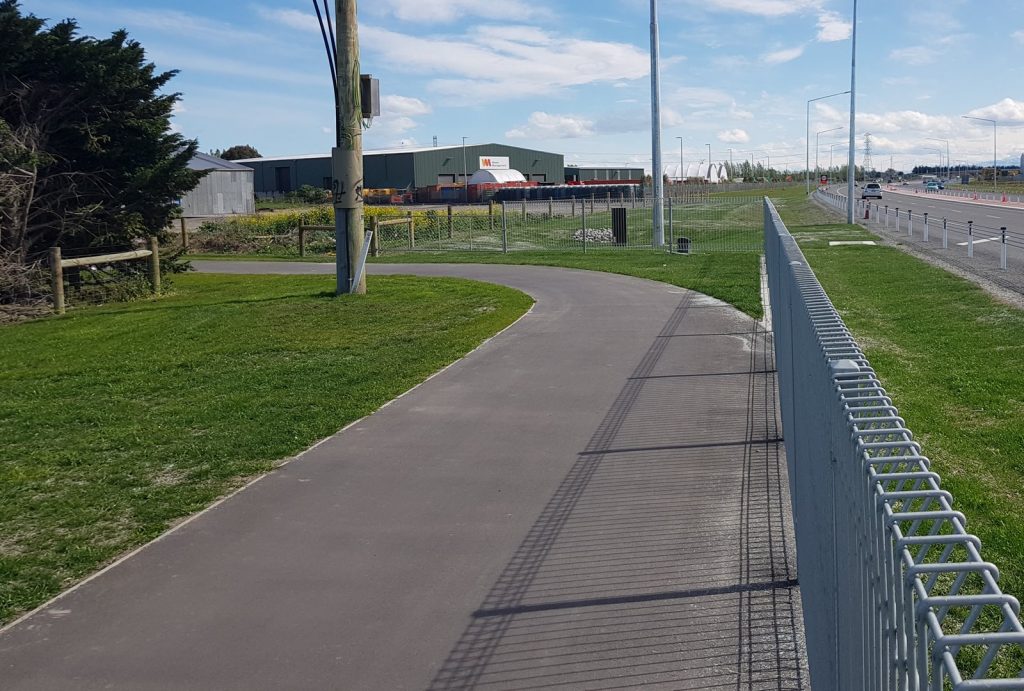 It's a relatively short run back to where the route joins the existing Little River Rail Trail. Could be dark at night though – I didn't see any lighting…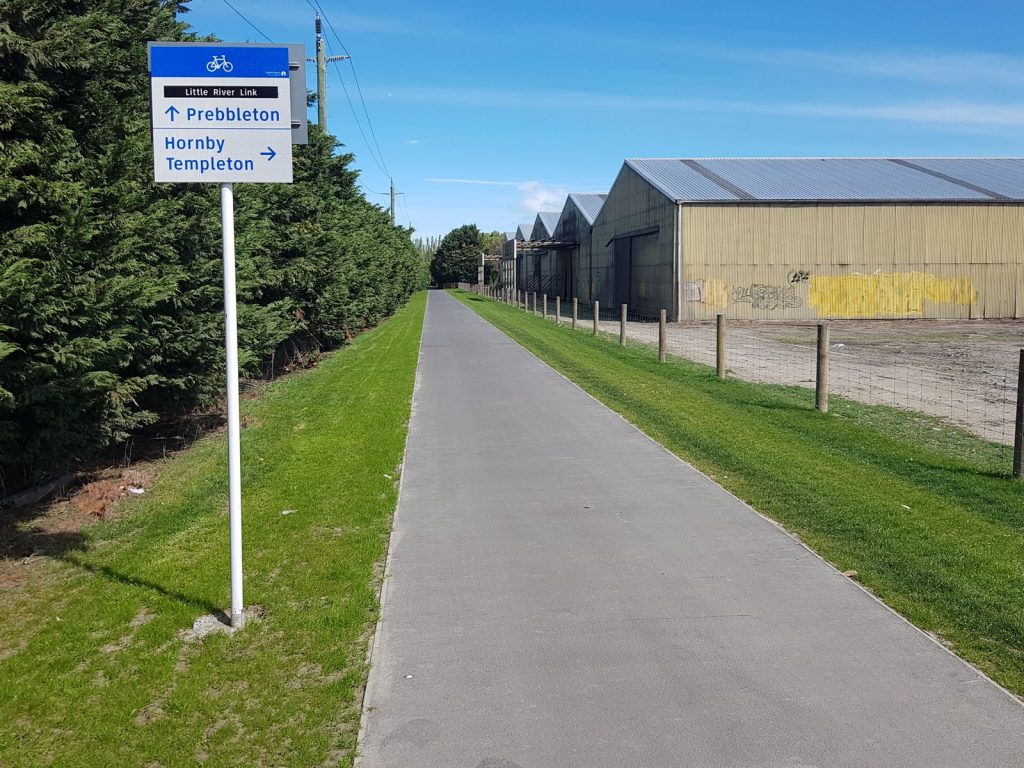 If you wanted to head back to Hornby, then you would turn right at Marshs Rd; otherwise straight ahead gets you to Prebbleton and beyond.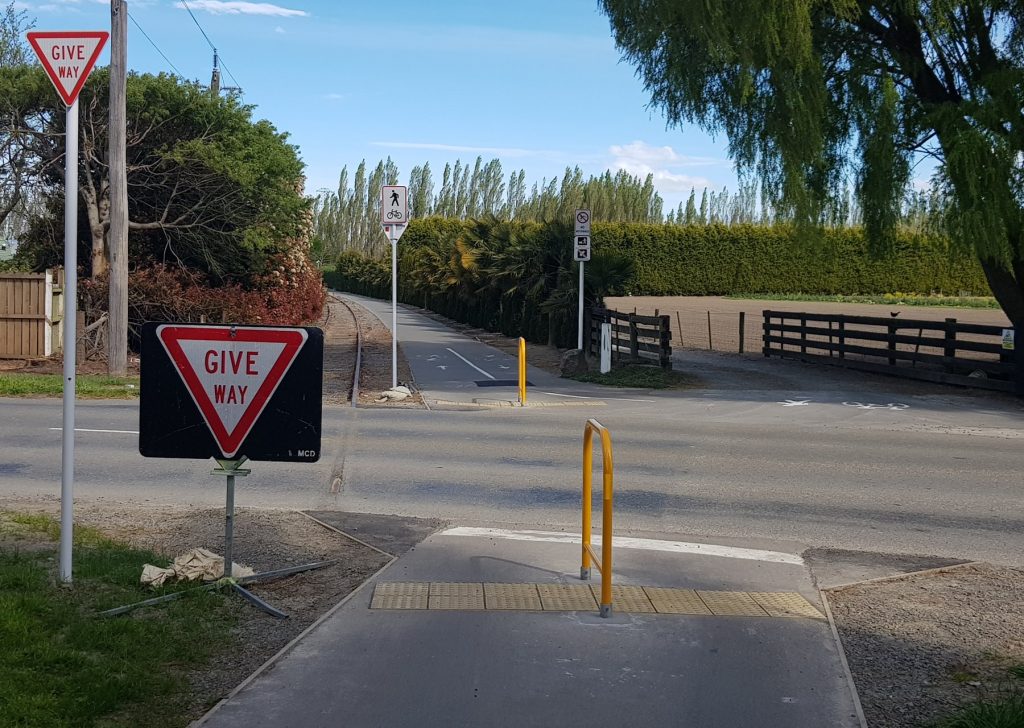 The motorway works have meant a re-jigging of the original Rail Trail route along Marshs Rd. The realigned route now goes to the new intersections either side of the Shands Rd overbridge.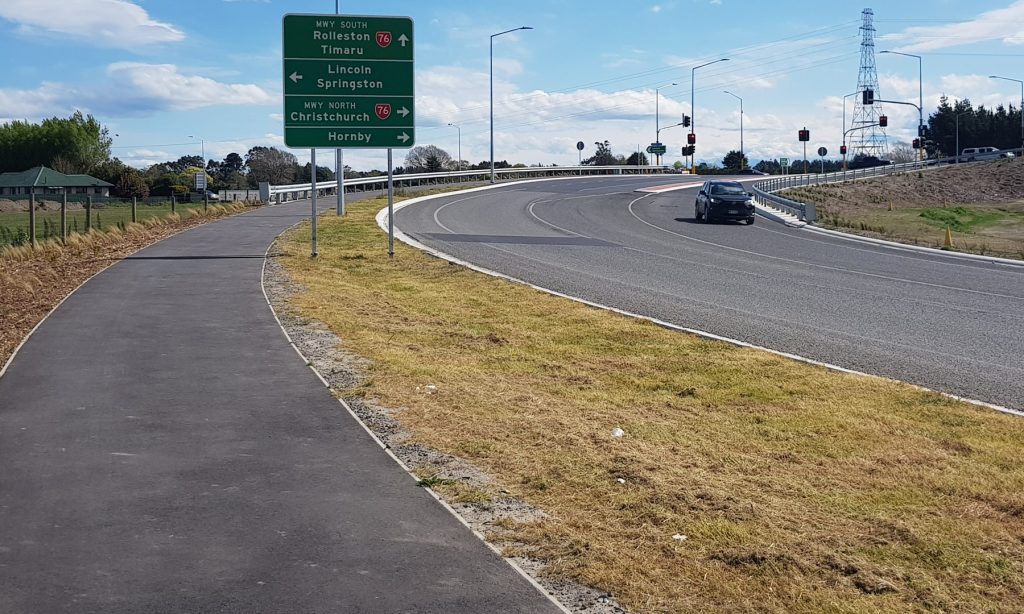 When I was there, the cycle signals still weren't properly working, but hopefully by now you can get a safe controlled crossing of the side roads as you head to/from Hornby.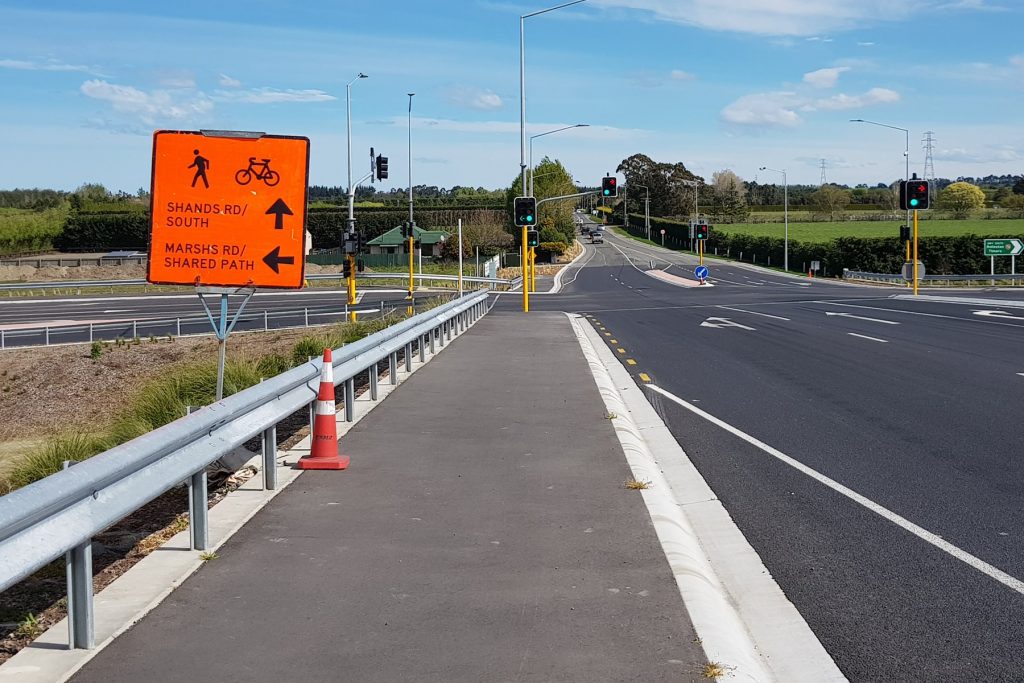 Overall the new path (and associated connections) is a pretty good addition to our wider cycle network. Perhaps most importantly it now allows you to have a traffic-free cycle route all the way from the central city right out to Lincoln and beyond – well worth celebrating.
Have you tried the new southern motorway cycle path yet?