Happy Mothers Day to all the mums out there! It was a lovely day too to be out and about. I went for a ride this afternoon and saw plenty of people walking, biking, whatever. Plenty of family groups enjoying the weather (in some cases, it looked like Dad was taking the kids for a ride to give Mum a break!). So it seemed appropriate today to simply capture these women riding on the Papanui Parallel cycleway: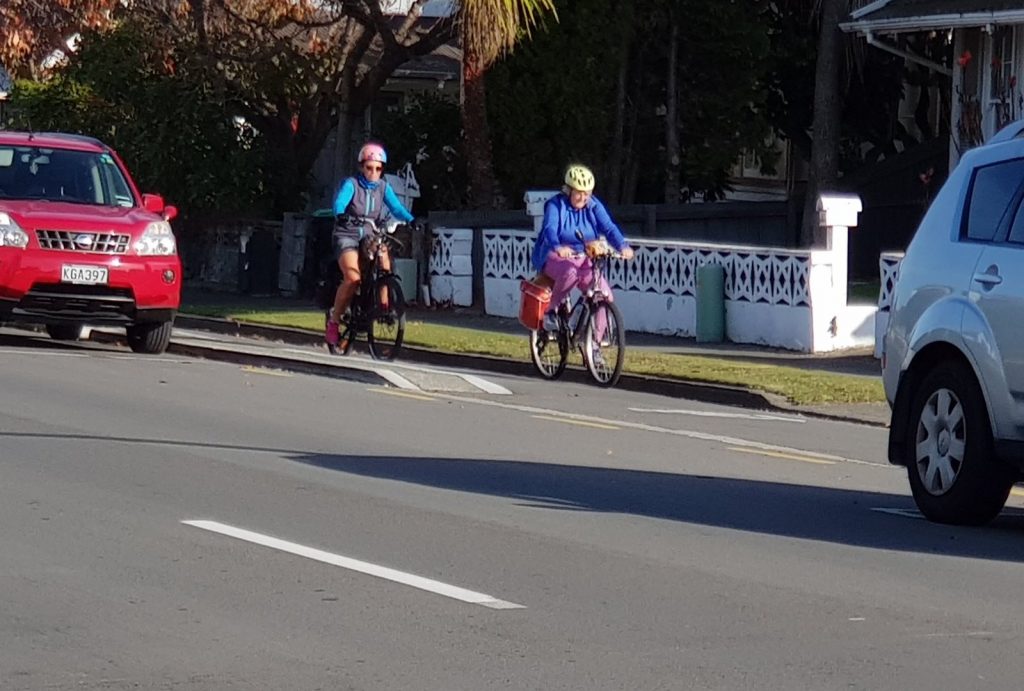 One of the great things about the rollout of the Major Cycle Routes has been the improved representation of women and children amongst who feels comfortable riding around the city. The reduced traffic during lockdown certainly helped things too (and with luck, some of those street improvements might stay permanent soon), but you can't deny that the increase in cycling options for the "interested but concerned" in the past few years has made a difference. Now a lot more Mums (and Dads) are happy to ride these streets themselves and with their children – and that's a pretty good thing to celebrate on Mothers Day…
Did you ride your bike today?