Happy New Year everyone! I'm glad to see the sun popping out a bit today as it's been a bit up-and-down weather-wise as a summer holiday period so far.
Still, as we've learned previously, people cycling in Christchurch are a reasonably hardy bunch, with relatively little impact of the cold or wet on cycling numbers. And never is that better illustrated than with the counts seen at the Antigua Bridge cycle counter: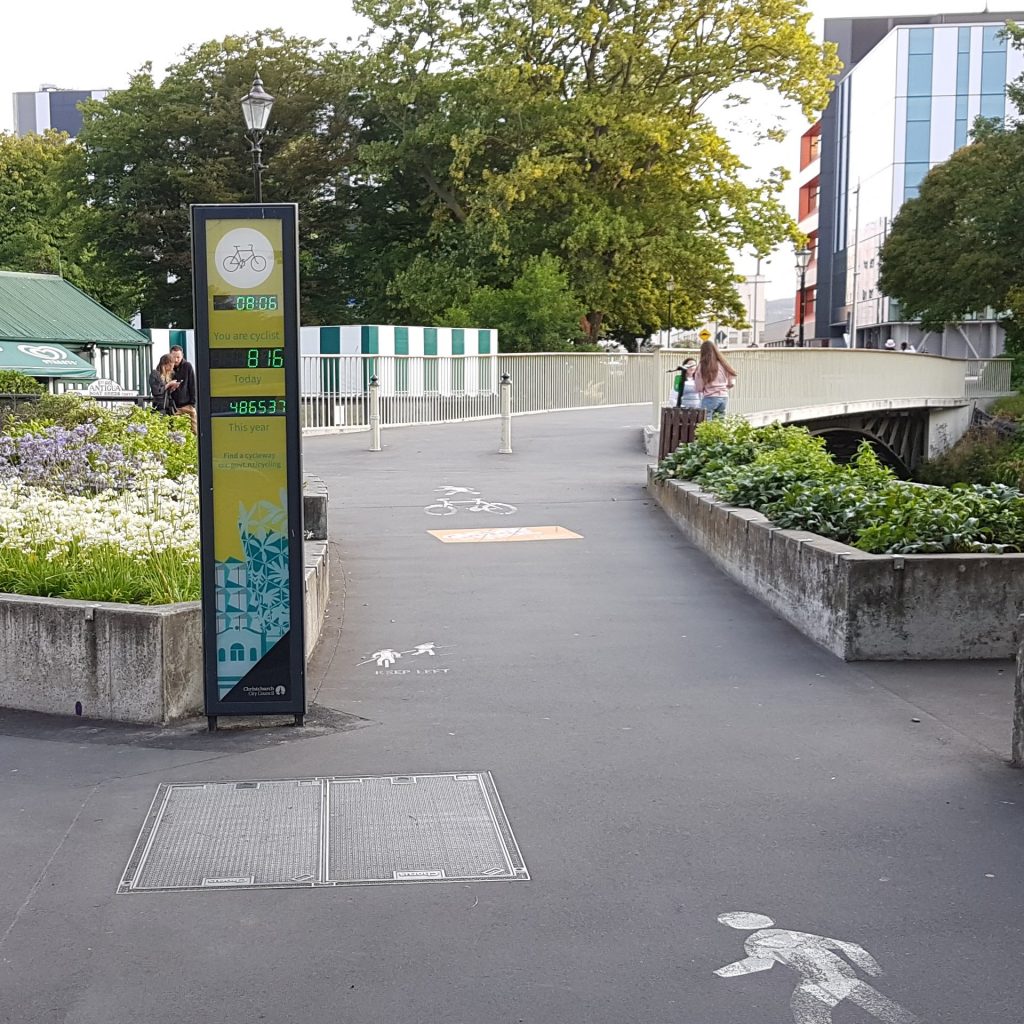 I took this photo, just after 8pm on New Year's Eve, so there probably weren't many riders left to come across for 2019 (I saw at least a couple more after I took the photo). Not surprisingly for a holiday period, the daily count was "only" 800-odd, but as you can see the total figure for 2019 was well over 486,000 cycle trips across the bridge (and, as we looked at earlier, the accuracy of the counter seems pretty good). If you do the maths, that works out to an average of more than 1300 bike trips a day in 2019. (For the record, the highest day last year was 5th March, when 2342 people biked across the bridge)
So now it's 2020 and the annual counter has reset. Will we see the cumulative count top half a million rides this year? Let's see…
How often did you ride past this counter last year?