David Hawke gives us an interesting challenge for a bike (reminds me of Steve Muir's fun with building supplies…):
My project over the last week or so has been to figure out how to get a telescope onto a bike, so I can ride out to Godley Head to look at seabirds, dolphins, and general comings and goings across Lyttelton Harbour mouth. I had previously done this trip monthly from 1991 – 2006 by motorcycle, but the motorcycle is laid up pretty much permanently nowadays.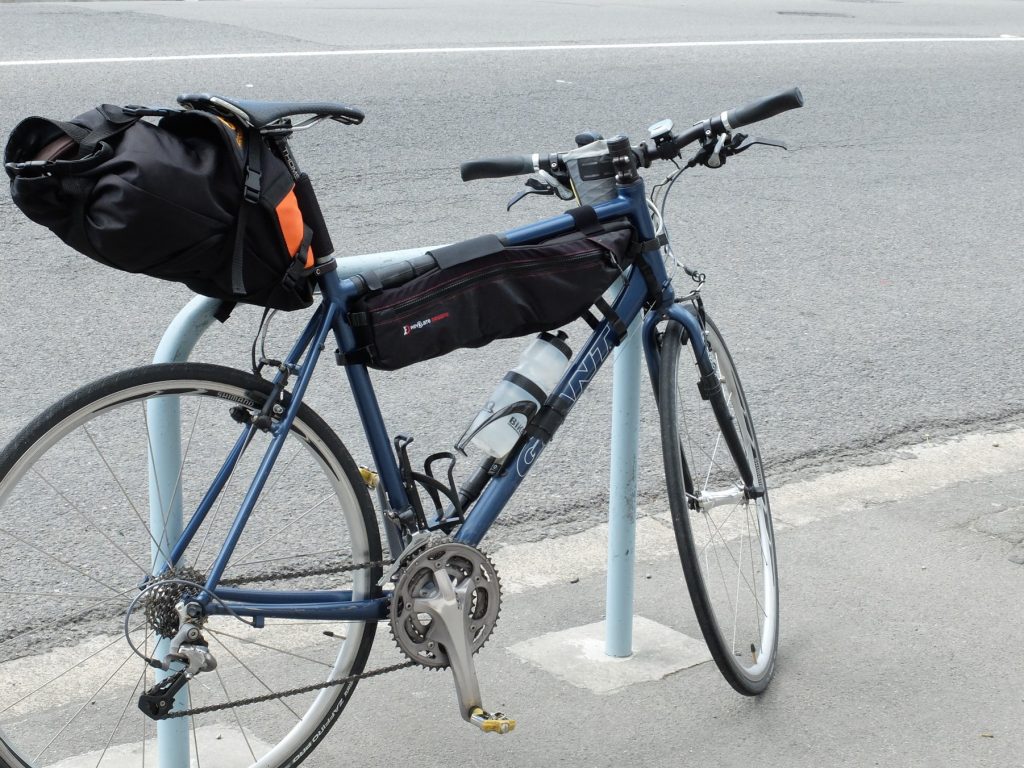 The solution actually came from recalling the 2017 Bike Expo, when I was able to look at bikepacking gear up close at the Dancing Moose stand. Bikepacking using my road bike looked to be the answer, but the need to keep the rather delicate telescope tightly confined and reasonably horizontal meant I ended up with a mix of brands; Greg at Fleet Cycles came up with the nice Revelate frame bag you see in the picture.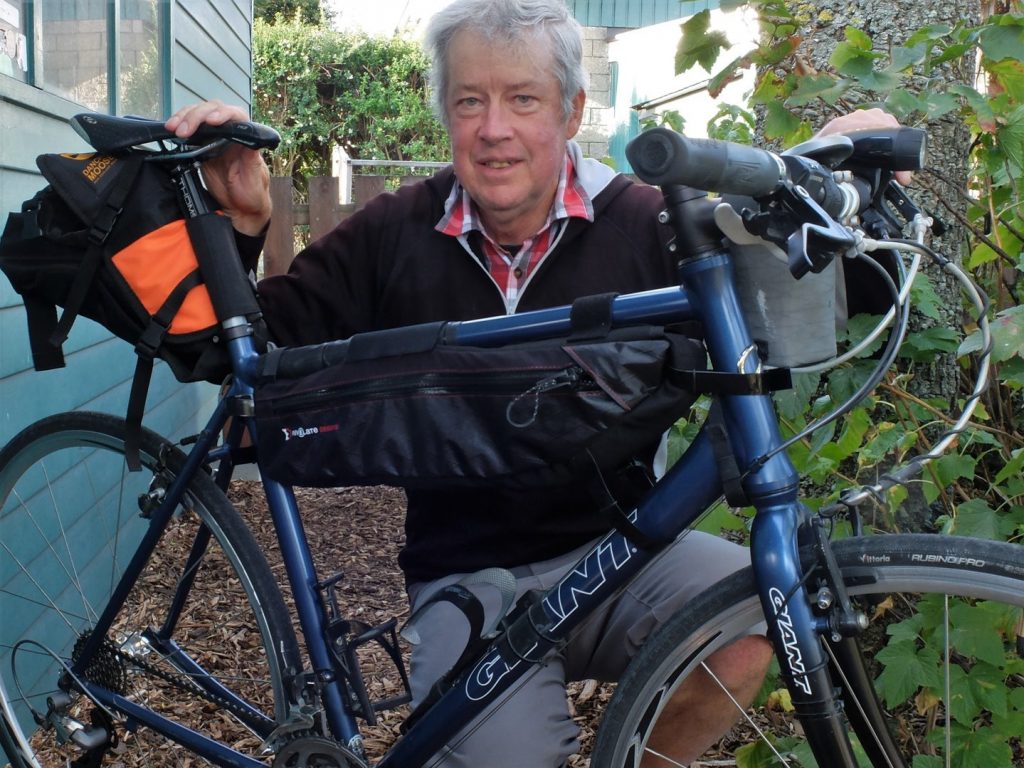 I did a trial run last Friday, a mixture of bike and bus to Sumner then on the bike to Godley Head. All good, and a gorgeous day.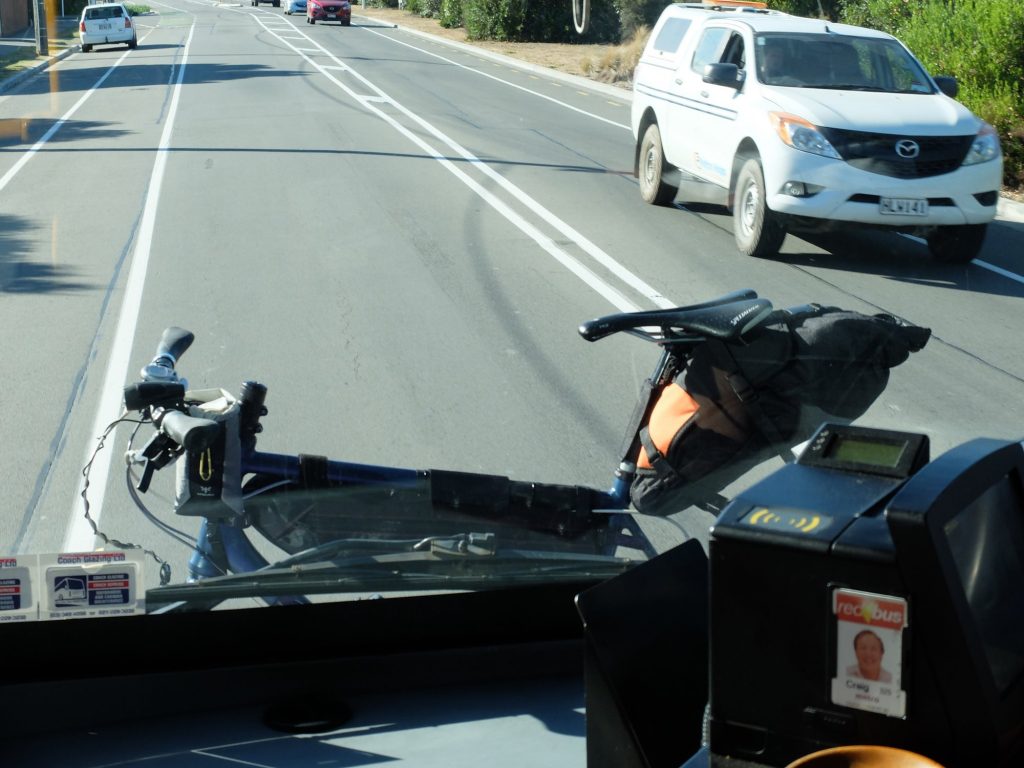 Have you got any interesting things that you manage to carry with your bike?