The odd burst of cold wet weather notwithstanding, it really is starting to feel like summer is returning to our fair city. And a sure sign of that return is the growing numbers of people out there on bikes.
Chris sent me some photos of people heading away from South Hagley Park: "Biking home these last few days I've been struck by what seems like a big increase in people riding bikes." This picture at the signalised crossing at Moorhouse Ave encapsulates those numbers.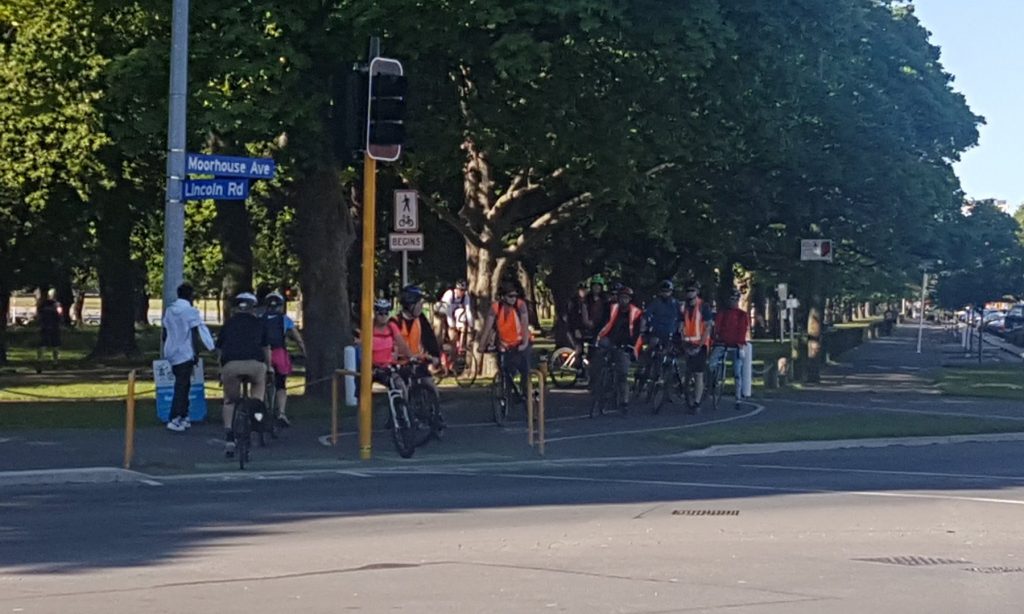 A look at the cycle counts from SmartView confirms Chris' suspicions; over 9000 people used the South Hagley Park cycleway last week, and over 10,500 registering on the Antigua Bridge cycle display. If you want to see how cycling numbers have grown lately, Joe has put together a handy timeline of Chch cycle counters.
The warmer weather certainly brings out a few more people on bikes. But the ever-growing development of Christchurch's Major Cycle Route network is clearly making a difference year on year now too.
Have you noticed more people biking around the city lately?