This is a tale that started about six months ago when I was bemoaning once again the lack of bike parking on the Worcester Blvd side of the City Council building. I'm a fairly regular visitor there and, while there is some visitor parking on the Hereford St side (although often never enough it seems…), it's always grated that on the other side I'd have to attach myself to a lamp-post or sometimes nothing (this is one reason why it's handy to have a kick-stand). The nearest bike parking in front of the adjacent HSBC building was invariably full too.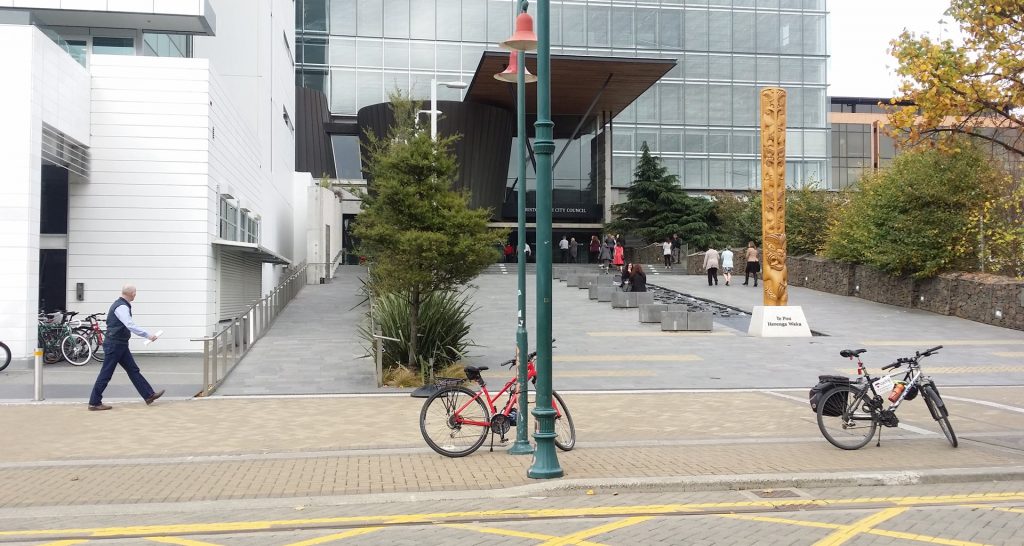 So I was all set to do a "Photo of the Day" post about this, but then techo troubles intervened and the website was out of action for a while… fast forward to the past month, and look what suddenly popped up at my usual parking spot: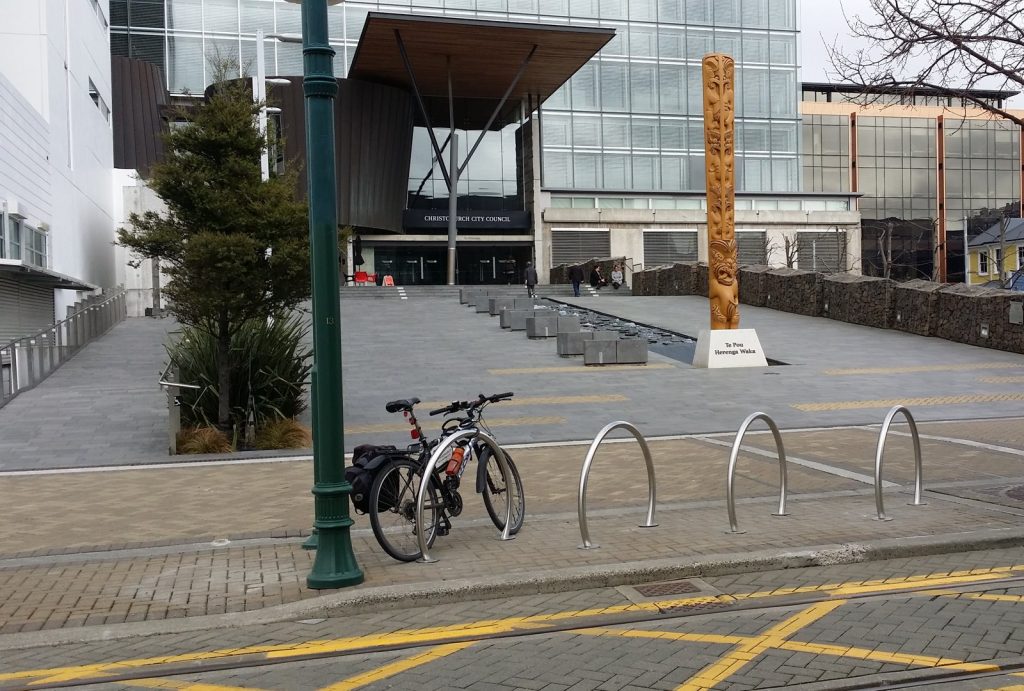 A simple enough treatment, using spare space in between the other street furniture. So kudos to Council (and anyone directly involved) for making this happen; my potentially whingey post can now turn into a grateful one.
Things like this can seem relatively unimportant, especially when Council is spending tens of millions a year on new cycleways. But every bike journey has to start and end somewhere, and in many cases that's not in a nice bikeshed at work, study or home. New street rebuilds around the city are slowly adding to the bike parking stock, so hopefully you will find a suitable stand at the end of your next journey. If not, why not mention it to the adjacent businesses and/or City Council?
Have you used the new CCC bike parking? What about new parking elsewhere?