A couple of weeks back we showed you the progress being made in North Hagley Park to widen the existing pathway as part of the upgraded Uni-Cycle Major Cycleway Route. They're still working to complete that one, but one bit of the new route that you can now ride on is the link by Chch Boys High between Straven and Kahu Rds: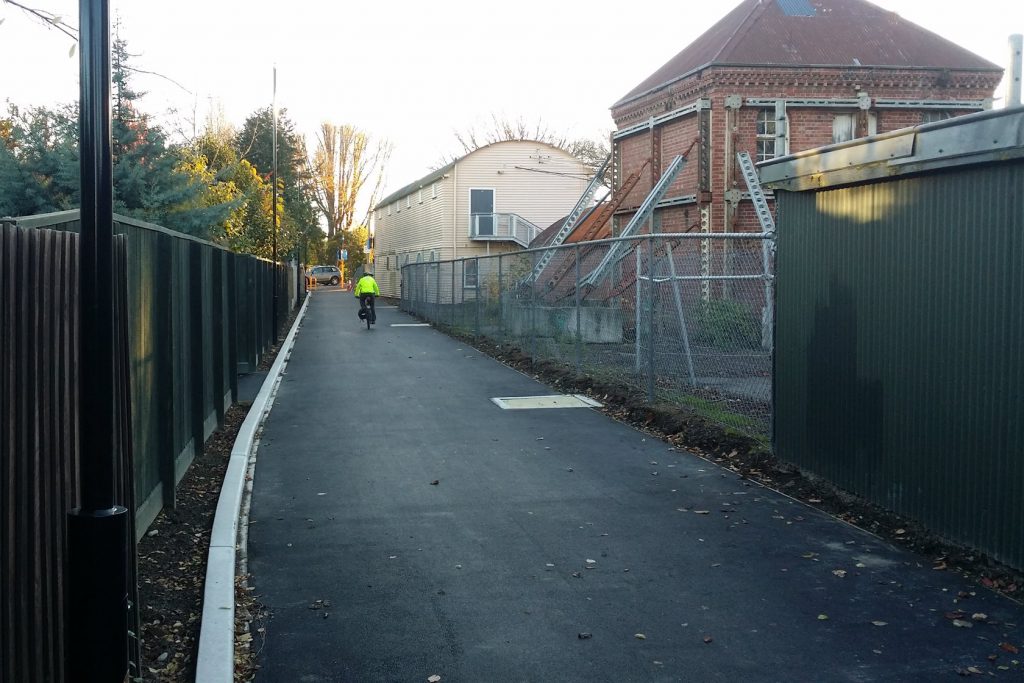 Gone is the narrow pathway that used to sneak beside some large trees; those trees are gone although you will notice the tree pits in place for reinstating some smaller specimens. The virtually non-existent lighting has also been replaced with upgraded lanterns that should guide your way much better at night. At the Straven Rd end, upgraded traffic signals have already been installed, while at the Kahu Rd end new signals are almost operational (this section of Kahu Rd will be closed to traffic all day on Sunday, so things might be up and running by Monday). Now we just wait for the next section of Uni-Cycle to take us through to the University and beyond…
What do you think of the new Uni-Cycle pathway?