The street works around the central city continue to materialise fairly quickly, and just as quickly are the consultation plans for the next ones. A few months ago we saw the planned changes to Hospital Corner, Durham St, and Manchester St (I'm happy to report that the revised tweaks are mostly an improvement on the original plans); now it's the turn of St Asaph Street from Ferry Rd to Antigua St.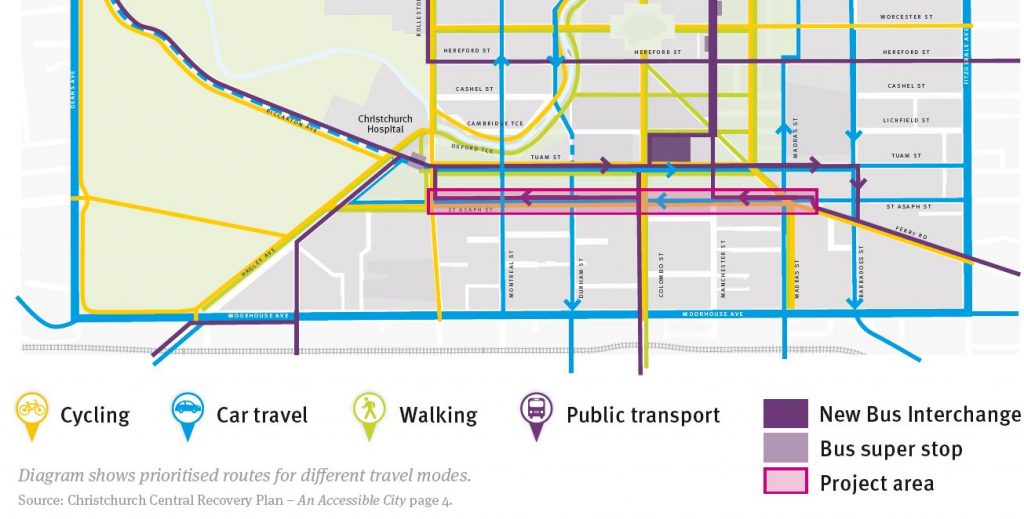 We've already seen Tuam St get the separated cycleway treatment in the easterly direction. Now we get its westerly partner running along St Asaph St. This will help to connect to Ferry Rd, CPIT, and the Eastern Frame at one end, and Hagley Park, Antigua St, and Hagley Ave at the other.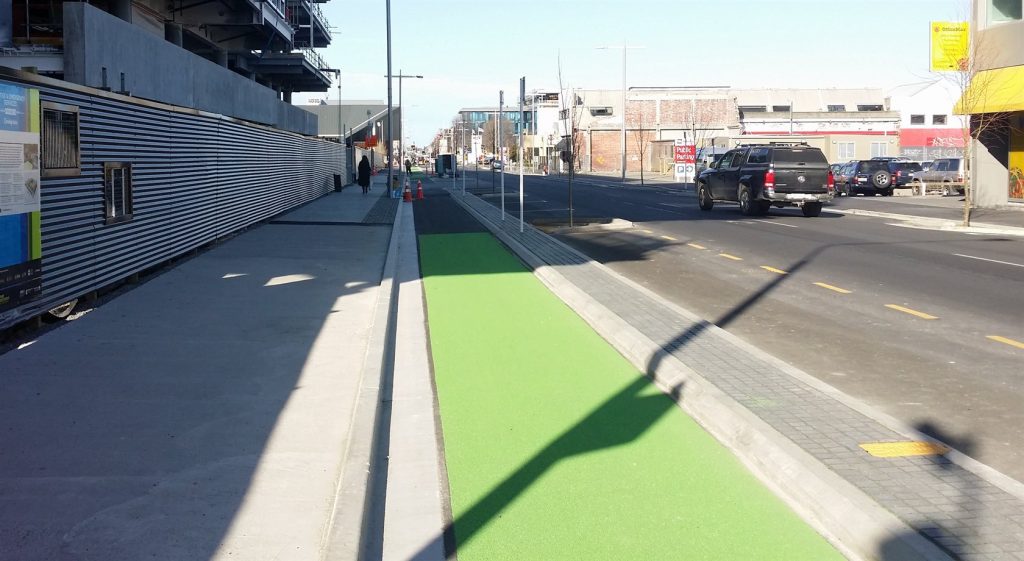 Most of the route will see a 2m-wide one-way cycleway run down the street, separated from the car-parking and traffic lanes by a concrete berm. There will be some car-parking removal, although much of that is for new street trees rather than due to the cycleways. Coloured surfacing highlights where driveways cross over the cycleway. At the intersections there are also a few hook turn boxes, and I would expect that (like we're seeing on Tuam St) the cycleway will get a protected signal phase with left-turning traffic held back.

There are nice little details evident, like the raised cycleway where it crosses behind a bus-stop. It's also great to see some new bike-stands proposed at regular locations on the kerb too (although a few more could be placed on some of the berm islands). One thing not quite clear to me is how a person biking can access the new South Frame laneways on the other side – are there kerb ramps or street crossings there?

Near CPIT, a two-way section of cycleway will allow riders to link between High St and Ferry Rd. This will provide a useful connection for those wanting to get to/from CPIT and points further southeast. A cunning diagonal crossing at Madras St will help with this, although it's not clear to me that it will easily connect to the popular shared path running down Madras St towards the Rakaia Building entrance.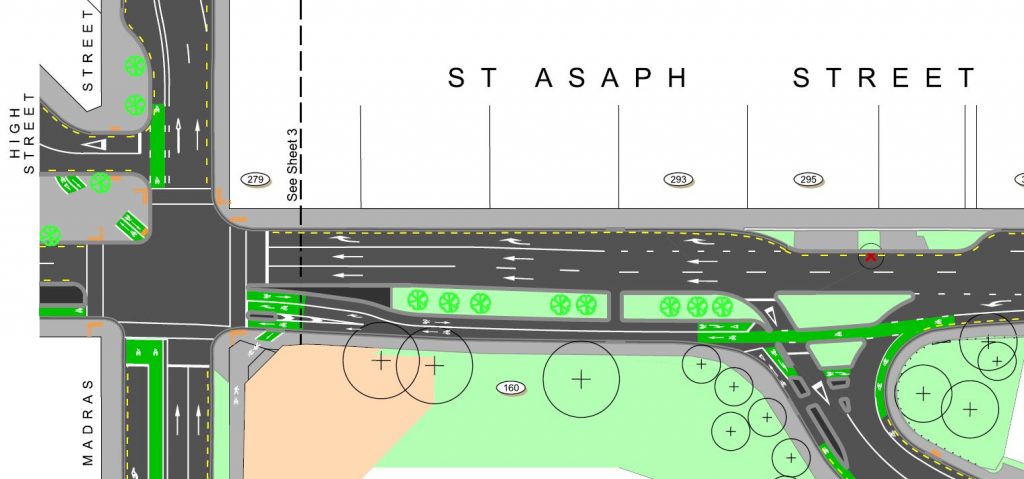 As mentioned above, the connection from this cycleway to the streets near Hospital Corner will now be much improved, as reported recently to Council. Two-way off-road cycleways will run along Antigua St to the river and St Asaph St to Hagley Park, with special signal phasing to get them across the intersections (hopefully reasonably efficiently). It's particularly great to see the separation from the pedestrian ways here, after the original proposals had shared paths everywhere.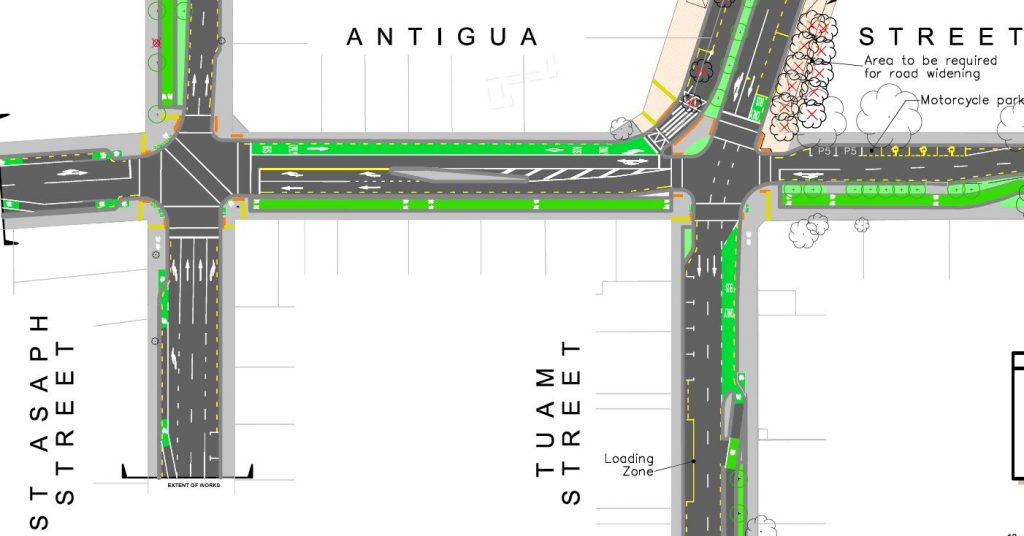 If you want more information, there are also a series of public information sessions:
Consultation on this current plan closes 5pm Thu 8th October, so have your say before then. While not a particularly complicated project, it's good to see that the quality of what is being provided is slowly improving and generally addressing most of the little detail niggles of earlier plans.
What do you think of the proposed St Asaph Street works?