If you'd like to experience a little bit of "cycling culture" off the saddle, then I heartily recommend the Court Theatre's current offering: "MAMIL". As many of you will know, this stands for "Middle-Aged Man In Lycra"; the somewhat derogatory term that has sprung up to define the growing numbers of recreational road cyclists who tend to be of a certain gender and age. But you don't need to be a "roadie" to appreciate the humour and insights in this 100-minute show. Playwright Greg Cooper has taken this concept and developed a highly entertaining one-man show delivered with impressive energy by Mark Hadlow (well known lately for playing Dori the dwarf in The Hobbit).
Hadlow was recently in the news stating that, from a cycling perspective, NZ drivers are "the worst in the world" (which of course generated the usual social media vitriol…). The cynic might think that Hadlow was just trying to drum up some publicity for his show – except that it is having no problem attracting a sell-out crowd every night so far on its own. If you want to get some further insights into his work on this show and other recent initiatives, you might want to watch his engaging interview on local internet show "The Daily Fix" the other day.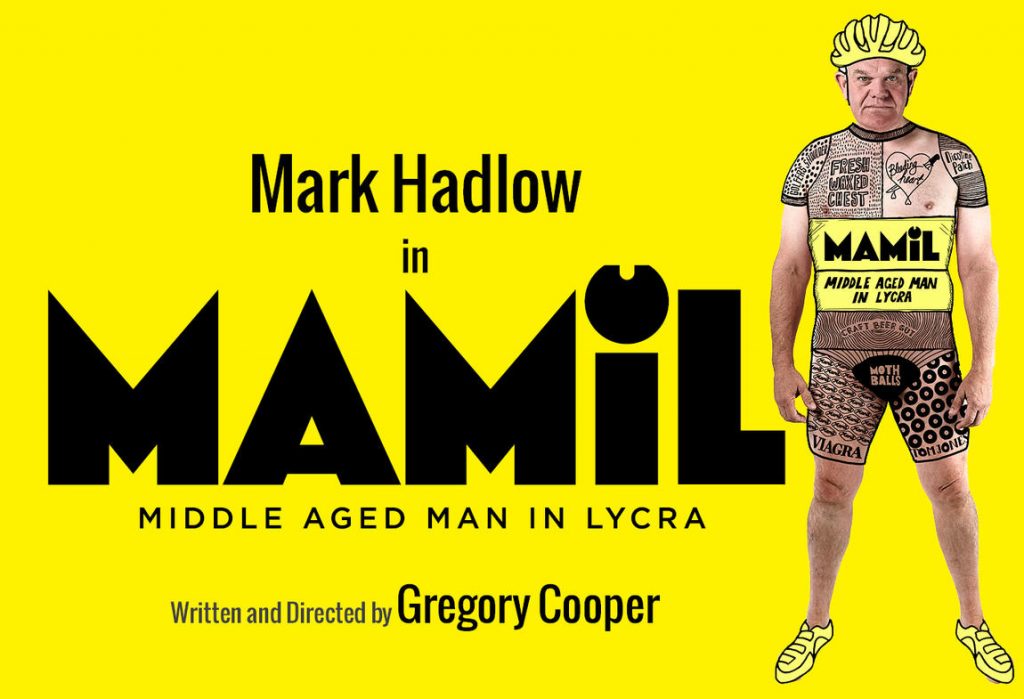 Hadlow plays Bryan Cook, a cyclist-hating over-stressed property developer who suffers a fall from grace during the Global Financial Crisis. Losing his wealth, his family, and even his beloved car, Bryan joins a men's road-cycling group and learns a few home-truths on the way to redemption.
This relatively straightforward storyline is turned into great entertainment from the array of other characters that also inhabit Bryan's world, all played by Hadlow as well. It's an impressive feat as he holds conversations with himself, juggling an array of accents and mannerisms so we can tell them apart (yes, some are caricatures, but it would be pretty hard to do it clearly otherwise). I lost track of how many characters there were (at least ten); even Bryan's own "little friend down there" gets to have a few amusing conversations with his "owner".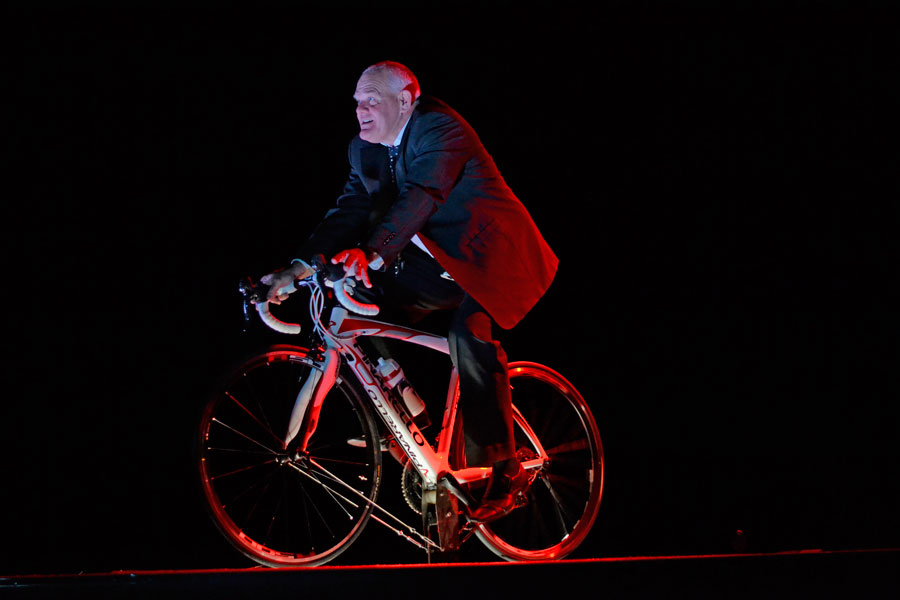 The set for this show is a deceptively simple platform with a central section that allows the centrepiece bike to rise up, or to lower down to allow Hadlow a modicum of privacy during his many on-stage costume changes. It's a non-stop hour and a half as Hadlow leaps around the stage and switches seamlessly from one character to another. This is one show that definitely would require a suitable fitness regime for its star!
The dialogue is very laugh-out-loud clever, often at the expense of poor old Bryan who suffers various humiliations along the way (there's also an important message about the dangers of prostate cancer in there too). The funniest moment during the session I watched was when Hadlow started bantering with the audience mid-stride while he struggled with the crowd laughing at one of his accents; it highlighted the confidence that he has in himself to bring the audience along for the, er, ride.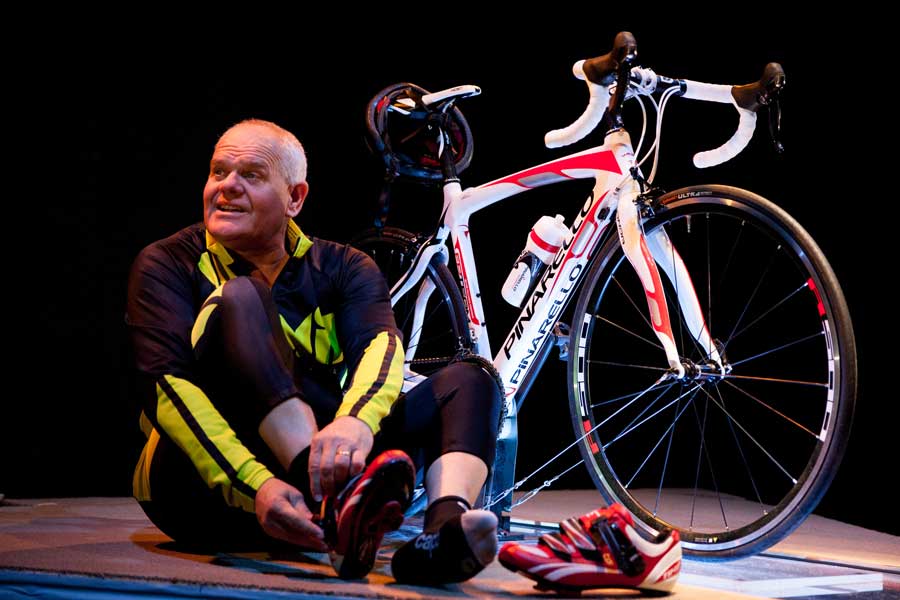 Tickets have been selling like hotcakes for this show; in fact the Christchurch season has now been extended until Oct 8th. There's not many seats left though, so you'll have to get in quick (or hope they extend it even further…). Adult tickets start from $52, although there are discounts for the younger and older – either way, it's well worth the admission price.
Have you seen "MAMIL"? What did you think?