A couple of weeks back I encountered two separate people who did not know about the cunning little short-cut through Riccarton Bush when heading from town out towards Ilam. Perhaps not too surprising, as it's not that obvious from either end, so I thought I'd mention it here (and some of its quirks…). Plus the exciting improvements to come…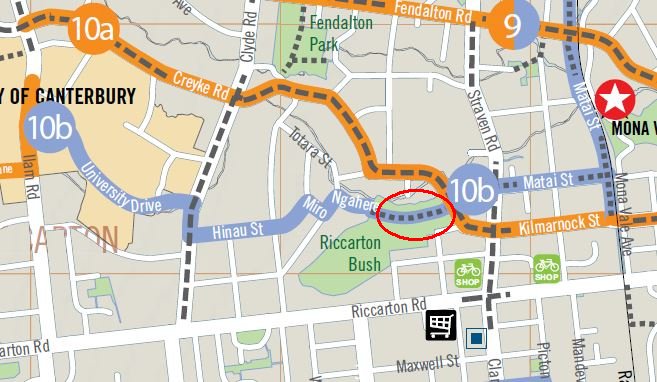 This cunning little shortcut allows you to avoid the busier routes along Riccarton Rd and Kahu Rd/Kotare St (although at least the latter has cycle lanes). It runs past the historic Riccarton House and Bush, which is a very popular tourist attraction (the House was recently re-opened following extensive earthquake repairs). Immediately east of here is a pathway next to Boys High that connects to the Matai St cycleway.

A short tree-lined drive leads up to the House. One of the rather annoying little hassles are the judder bars that have been installed right across the drive; to avoid them on a bike means having to ride around the gravel and (sometimes) mud, with the threat of slipping over. If they want to prevent cars going around the bumps, why not just have a couple of vertical posts at each end with a small bit of bypass seal around the outside for bikes, prams, etc?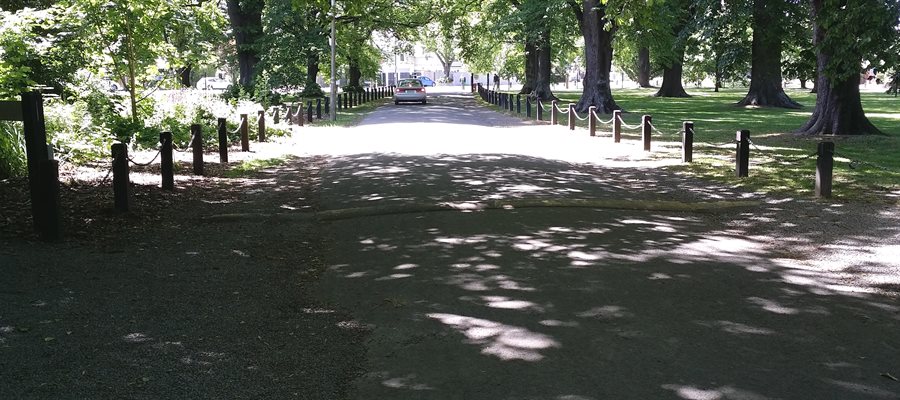 The shared pathway alongside the river and House is picture postcard stuff. Unfortunately it is a bit narrow at present, especially when there are a few meandering tourists around. Even more challenging is the Farmers Market held here every Saturday morning – great fun to visit, but not a time you want to be whizzing through there on your bike.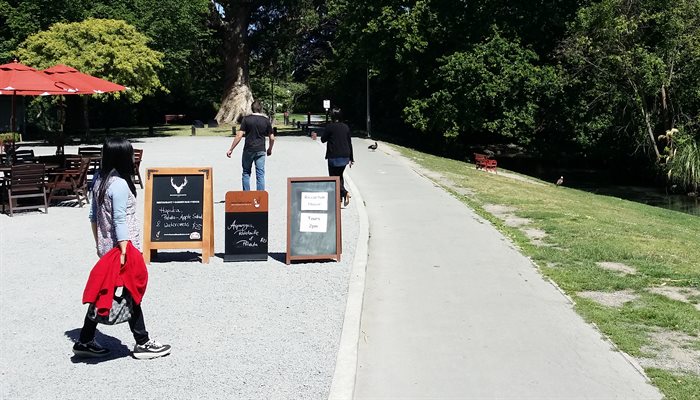 It seems that the custodians of Riccarton House/Bush are a bit worried about the "unruly" elements in the neighbourhood, and that seems to include cyclists. About four years ago, a perimeter fence was installed around the grounds, ostensibly due to vandalism; unfortunately it has also made it harder to connect directly to the Matai St pathway. Meanwhile, there are also signs suggesting that riders along the pathway should ride no faster than 5km/h – I jog twice as fast as that; if I tried to ride my bike at that speed I'd probably fall over…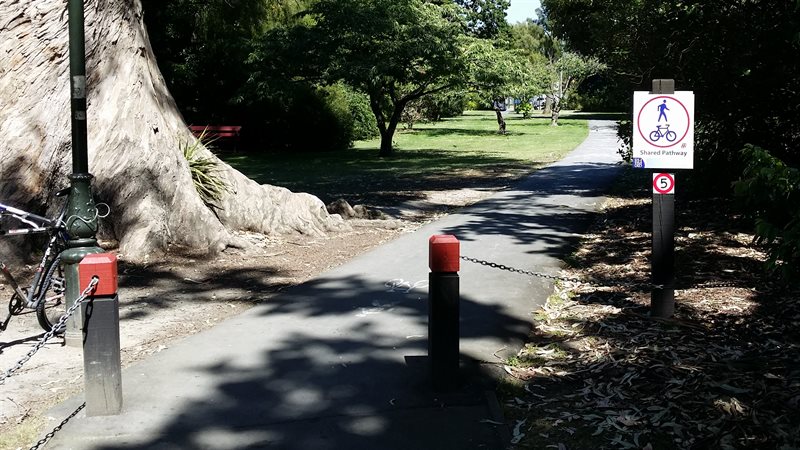 The other problem with the new fencing is that the grounds are now closed at night-time; the exact time of closing varies with the seasons. So, while it's about 9pm at the moment, in the winter it can be not long after 6pm that you will find your way barred – a bit of a nuisance if you've been working slightly late at University. The alternative is then to double-back around Kahu Rd and Totara St.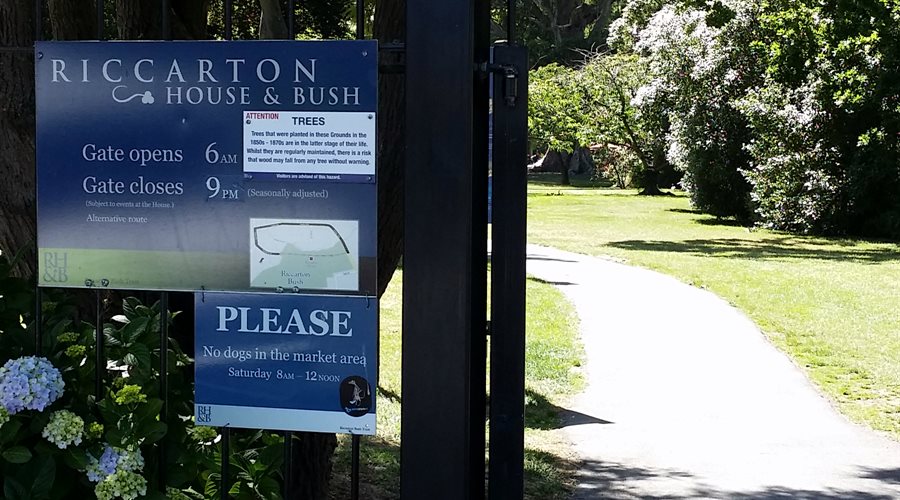 Immediately west of Riccarton Bush is a nice cycle route through some of the quieter streets of Riccarton; Ngahere, Totara, Miro, Hinau. This gets you to the fairly newish signalised crossing at Clyde Rd and from there you can head on to Canterbury University, Kirkwood Intermediate, or beyond. The only trick is remembering which way to turn as you zigzag from one street to the next, so pay attention to the map first time.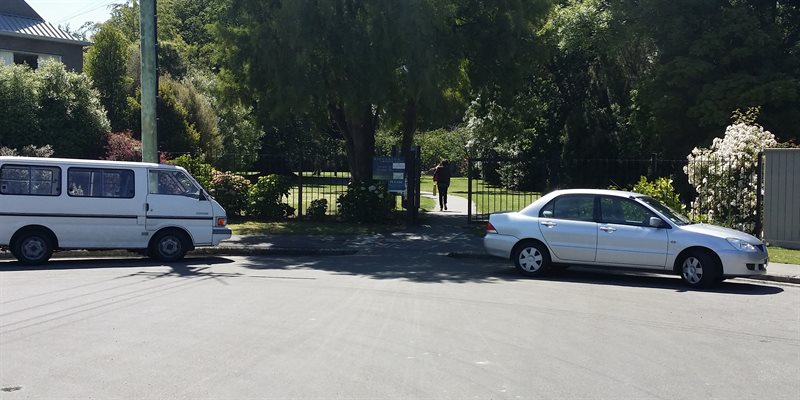 The Riccarton Bush route will hopefully be getting a bit of a facelift as part of the "Uni-Cycle" major cycleway works in the coming year. The existing pathway (<2m wide) should get some extra width, and I really hope that something will be done about those judder bars and night-time restricted hours too. The streets to the west will probably be getting a Neighbourhood Greenway treatment, and a new signalised crossing on Kahu Rd will help people get across to Matai St and the new cycleway through to Hagley Park. These will help turn what is already a handy little cycle route into an even better one.
**STOP PRESS: New cycle path now runs through here as of Oct 2017**
What do you think about the Riccarton Bush cycle route?