Two weeks ago I was in Tauranga attending the annual NZ Transportation Conference (which partly explains the relative dearth of posts lately…). It was my first visit back to the Bay City in over 4 years, and over 6 years since I last posted some observations about cycling in the city, so it was  interesting to see what has happened since then.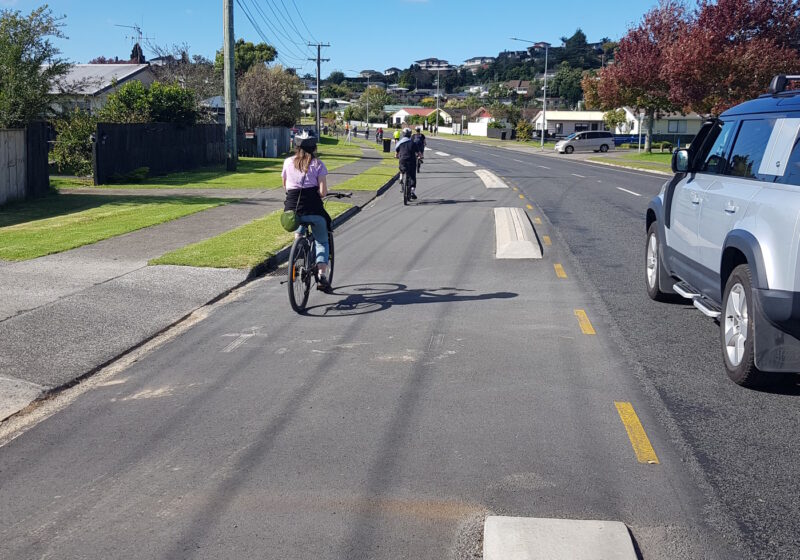 I was able to take part in a technical tour riding around some of the cycleways from the city out towards the west (Otūmoetai) and get some photos. Meanwhile my colleagues and I had also collected some pics out to the south and east to ponder as well.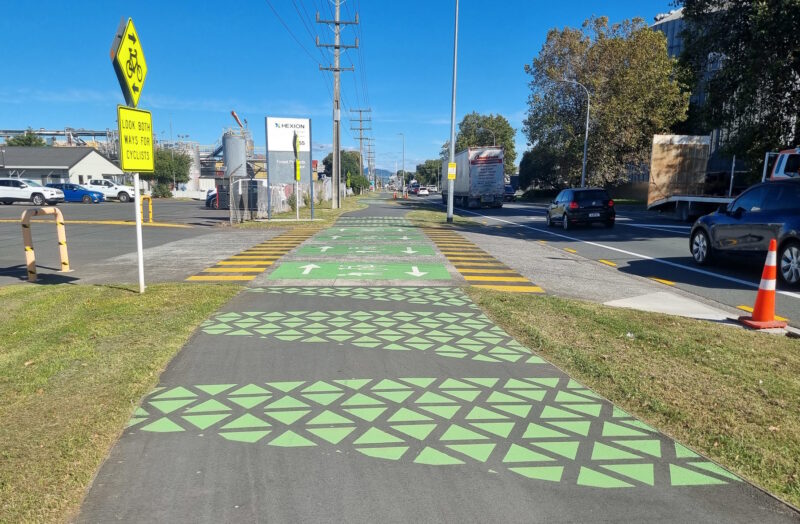 Tauranga City have been embarking on a fairly ambitious new cycleway programme over the past few years, a process with various stops and starts. Action on some parts of the network have been motivated due to previous cycling deaths, the most recent on Totara St in Mt Maunganui in 2020, a road notorious for mixing port truck traffic with cycles.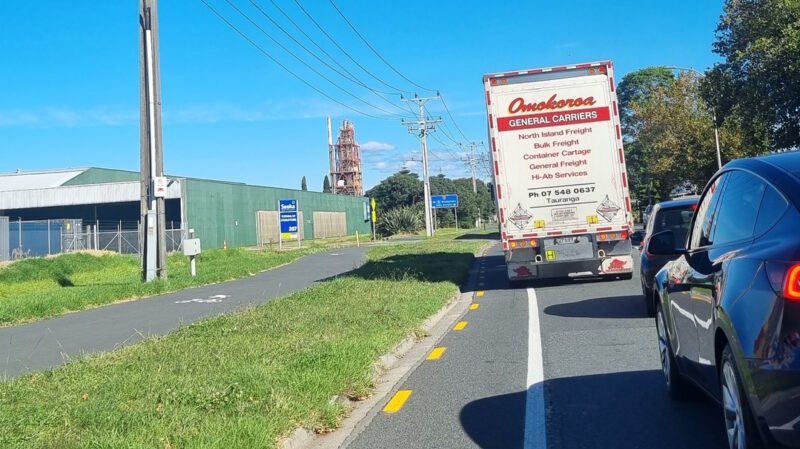 A subsequent project has created an off-road shared path alongside Totara St, although it has its issues when crossing side roads and driveways, and perhaps not surprisingly many confident riders are continuing to stay on the road shoulders.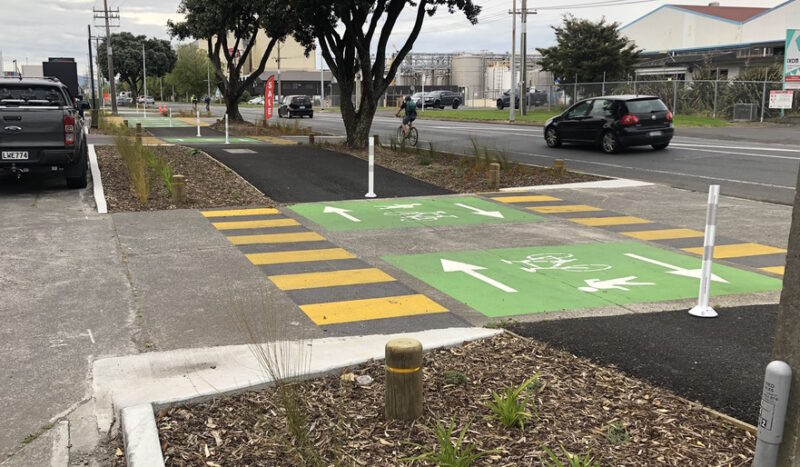 Meanwhile out west, a lovely shared pathway now extends along harbour the foreshore, although with the growing popularity of users, it may not be wide enough.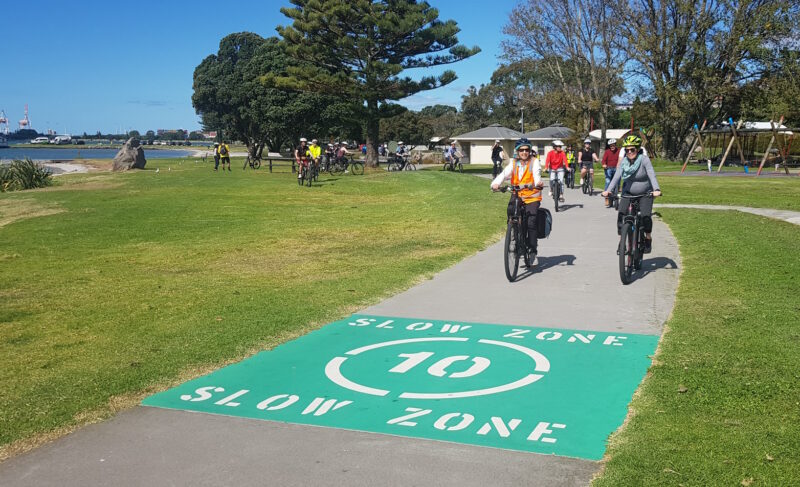 The other nice facility that has been created is a separated cycleway along Ngatai Rd, providing a safer option for cycling to the nearby schools like Otumoetai Intermediate.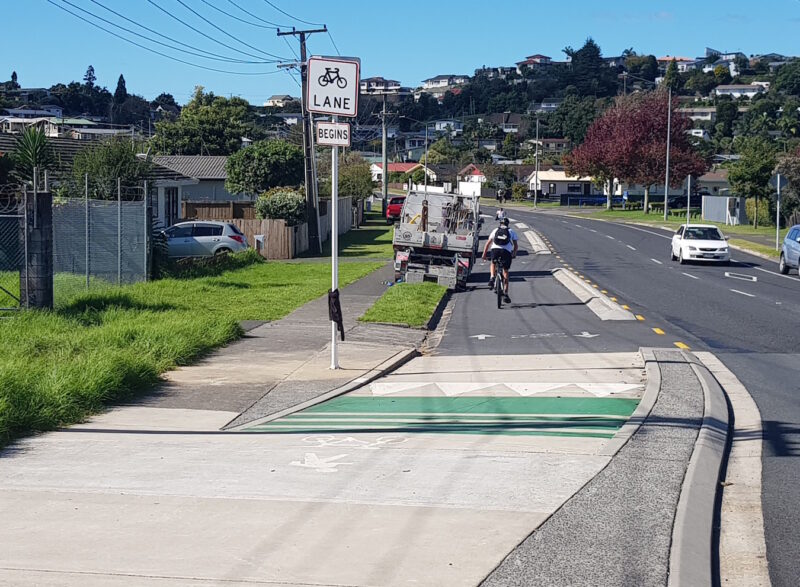 The separators used are a friendly mountable design and there are some nice touches such as the treatments at crossings and bus stops.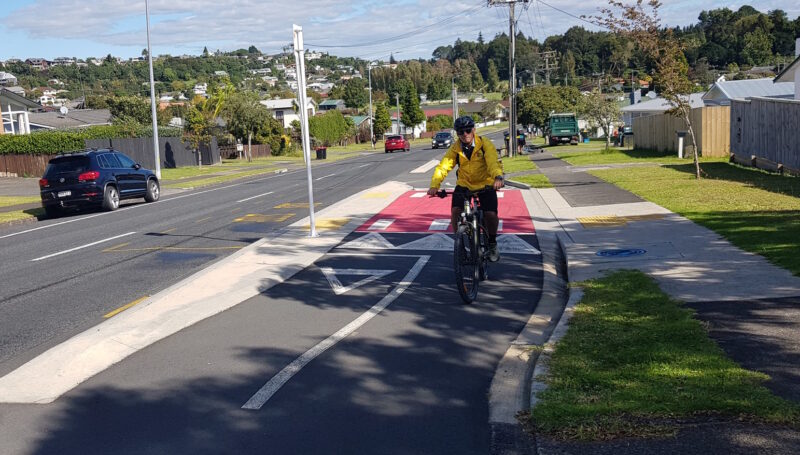 Here are a few more cycleway pics from around Tauranga: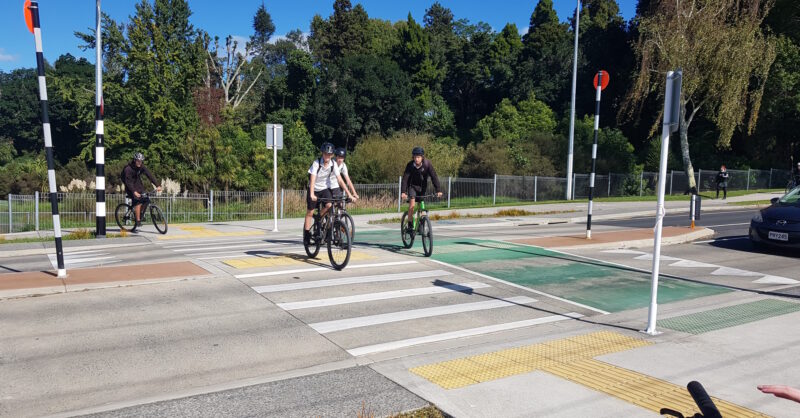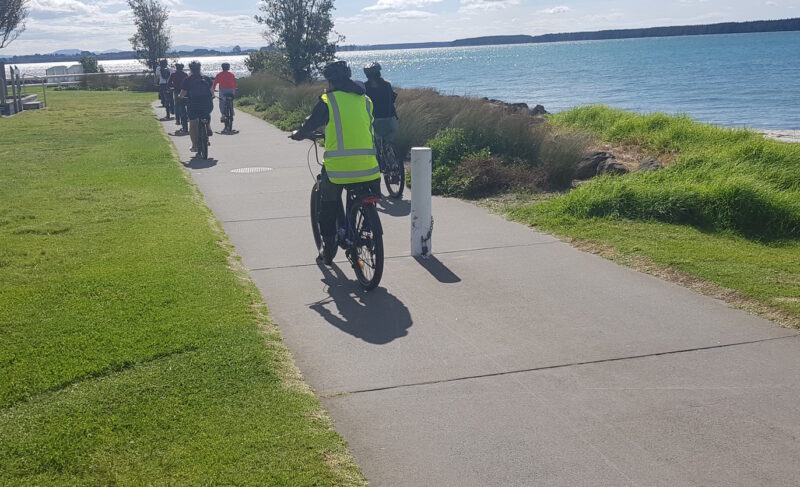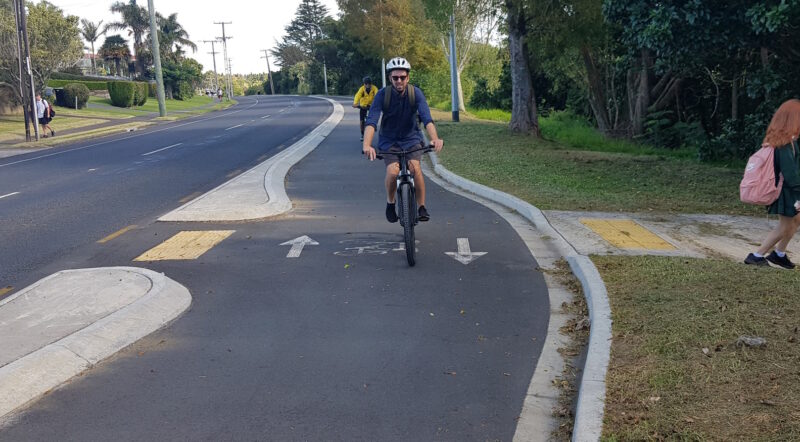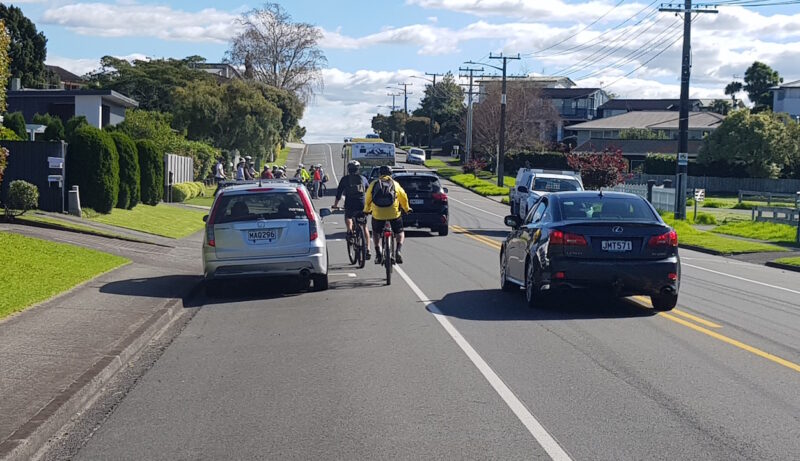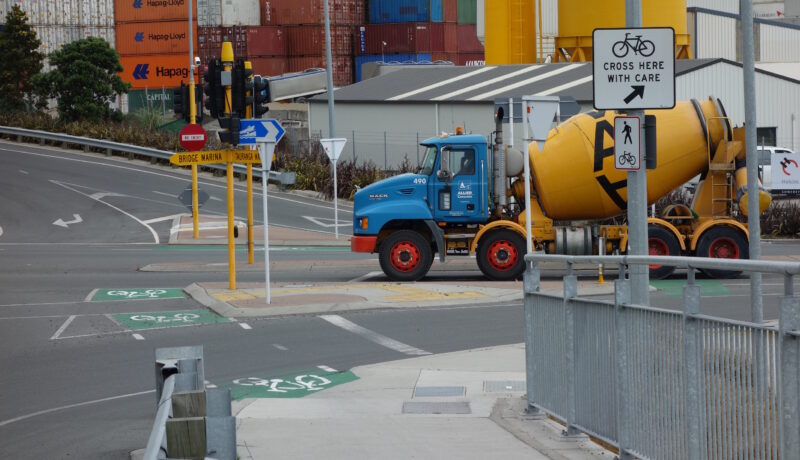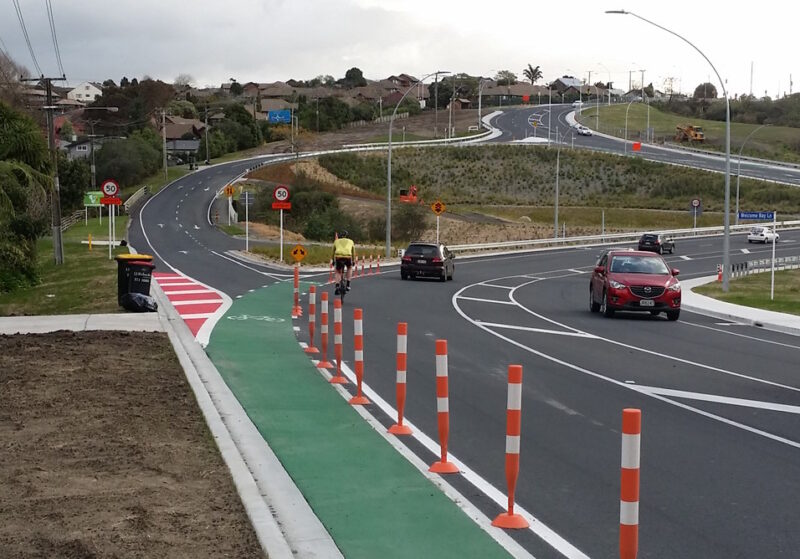 Overall, this is definitely a city in flux when it comes to cycling – some nice touches are marred by some less than friendly other sections (not helped by a city still attempting to keep pace with a lot of motor traffic). The challenge continues…
Have you cycled in Tauranga? What did you think?