There's a growing number of people in New Zealand who are liking the benefits that e-bikes can bring to their lifestyle, especially if they have to contend with hills, longer distances, or just poor health/fitness. But owning an e-bike doesn't come cheap, especially as an upfront purchase cost, so many may still be put off getting one (unless they are replacing a car and selling that…).
Some people may also wish to try one out before they commit to a long-term purchase. You could grab a public e-bike to give it a go, but that cost will probably add up pretty quickly if you regularly repeat the dose. Enter another possible option: an e-bike provided by a weekly subscription service – that's the concept behind Shutl…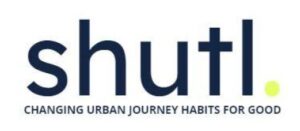 Currently operating only in Christchurch (with Auckland launching this summer), here's how Shutl works:
You sign up online
A bike gets delivered to you, typically within a day
Use it however much you like
If anything needs repairing, contact Shutl for prompt free service
If your bike gets stolen you'll get a replacement within 48hrs
If you want to stop your subscription, just let them know (4 weeks' notice)
The base cost is $39 a week, although there is an introductory deal where you get your 4th week free with a 4-week rolling subscription. In the future, the plan is to offer even cheaper weekly rates for longer-term subscriptions. There are even options for businesses to sign up to have e-bikes for staff use.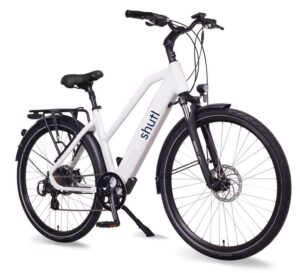 Shutl offer a couple of standard e-bike models, both with 32km/h top speeds, 80km range, bike racks, locks, lights and mudguards. The battery takes only about 3hrs to fully recharge.
All up, this sounds like a really interesting way to get more people into using e-bikes around the city, and at a price that seems quite affordable (especially with all the extras that come with that price).
Would you consider subscribing to get yourself an e-bike?