It's hard to believe that a simple fun idea dreamed up 10 years ago would turn into a much-loved institution in the Christchurch cycling calendar. But that was the concept started by Ian Wells all those years ago, with the Christchurch Winter Solstice Matariki Night Light Bike Ride now in its 11th year next Tuesday 21st June (aka the shortest day of the year).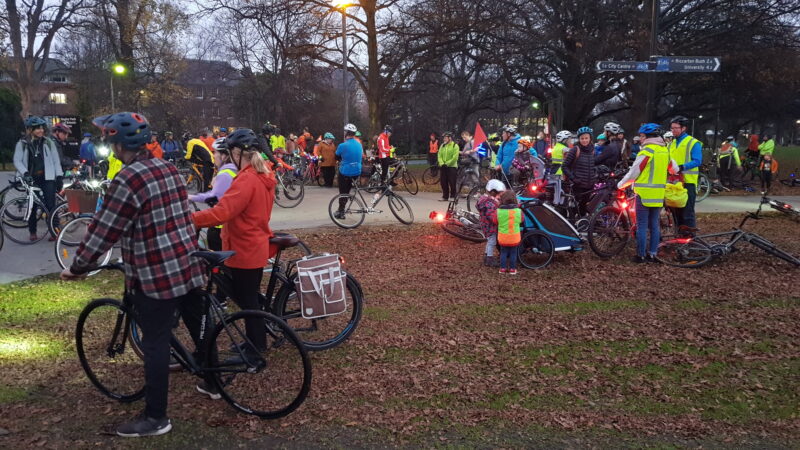 It's a simple concept really:
Bling up your bikes (and yourself!) with all manner of colourful, flashing and bright lights and decorations
Get you and your team to the Armagh St gates of North Hagley Park soon after 5pm on Tuesday (note: sunset will be 4.58pm)
Admire the other splendid creations, listen to the safety briefing, and then at 5.30pm head away!
Follow the directions of your helpful marshals as they direct you around the park paths in a leisurely manner, eventually leading you towards the Oxford Tce Promenade
If you can stay on, enjoy some more socialising at the Pegasus Arms or one of the other fine establishments in the area.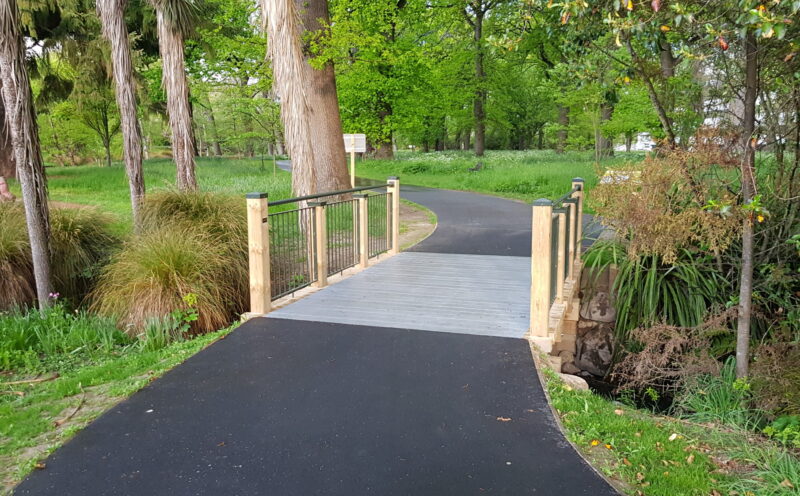 This year we have the benefit of some lovely new sealed pathways inside the park along Park Terrace and behind the hospital, which should keep any mud to a minimum. Still, keep an eye on each other and the pathways, as it will of course be dark – good bike lighting is always helpful!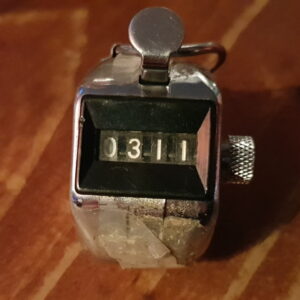 The Winter Solstice Ride is a family friendly event; the whole route takes place on the easy paths of North Hagley Park and then onto the shared space along the river. It's great to see how many kids are there each year for the ride – and a few pets as well… The weather is looking pretty fine on the day, if a little cool, so rug up accordingly. Last year we saw 311 happy souls riding around the park – can we beat the 2017 record of 452? (I'll be the one at the start directing you away while clicking the counter…)
Will you be at this year's Solstice Ride?