Having settled into my new house, I'm starting to check out the local neighbourhood to see what handy routes there are to get around on my bike. Not far away from me on Hastings St, there is a very useful cycle connection if I'm trying to head east-west  across the suburb: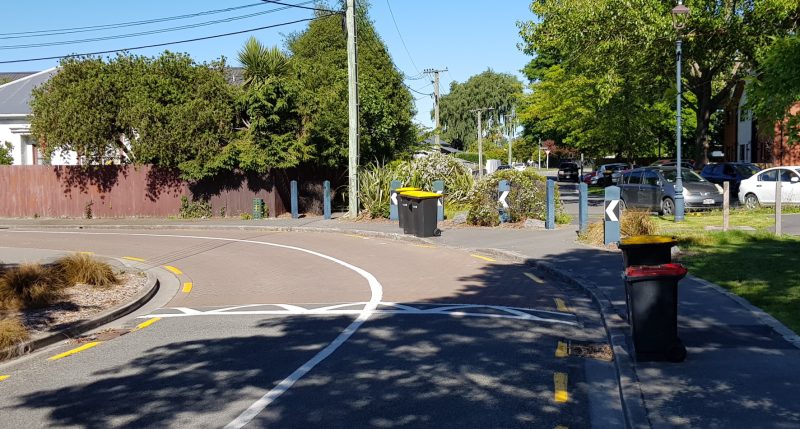 At this point, Hastings St is split into two, with only pedestrians and cyclists able to get between the two legs via a path connection. In technical terms, this is called a "modal filter" and is a very useful to provide some network advantage to active travel modes over motorists.
This link is an older one connecting two sections of quiet street, but we're also starting to see similar modal filter bypasses along some of the new Major Cycle Routes, including the Heathcote Express, Rapanui-Shag Rock, and South Express cycleways. In the Netherlands this is an important tool in developing good cycle networks of quiet streets – they're not quiet streets if motor traffic can still drive along them…
Have you come across modal filters in your cycling journeys? Where?