Need a bike to give to your kid for Christmas but don't have enough cash? There are several options for getting a restored kids bike available around Christchurch or getting your existing bike functioning again, and there will likely be some food going as well to add to the fun. Bike & helmet donations welcome at all locations.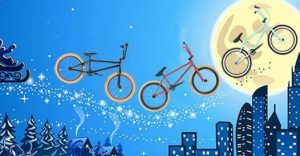 RAD bikes in central city is having a session on Sunday afternoon 6th December
Aranui Bike Fixup is having a session on Thursday 10th December 3-6pm
L J & friends in Spreydon are open every Sunday afternoon till 13th Dec to give away bikes.