I've just finished working my way through Graham Stewart's wonderful 1993 public tramway book "The End of the Penny Section" (yes, I'm an old public transport tragic from way back…). It tells the really interesting story of how trams were introduced to various NZ cities, initially horse drawn and then steam and electric, and the politics and technical dramas behind their development, operations and ultimate demise.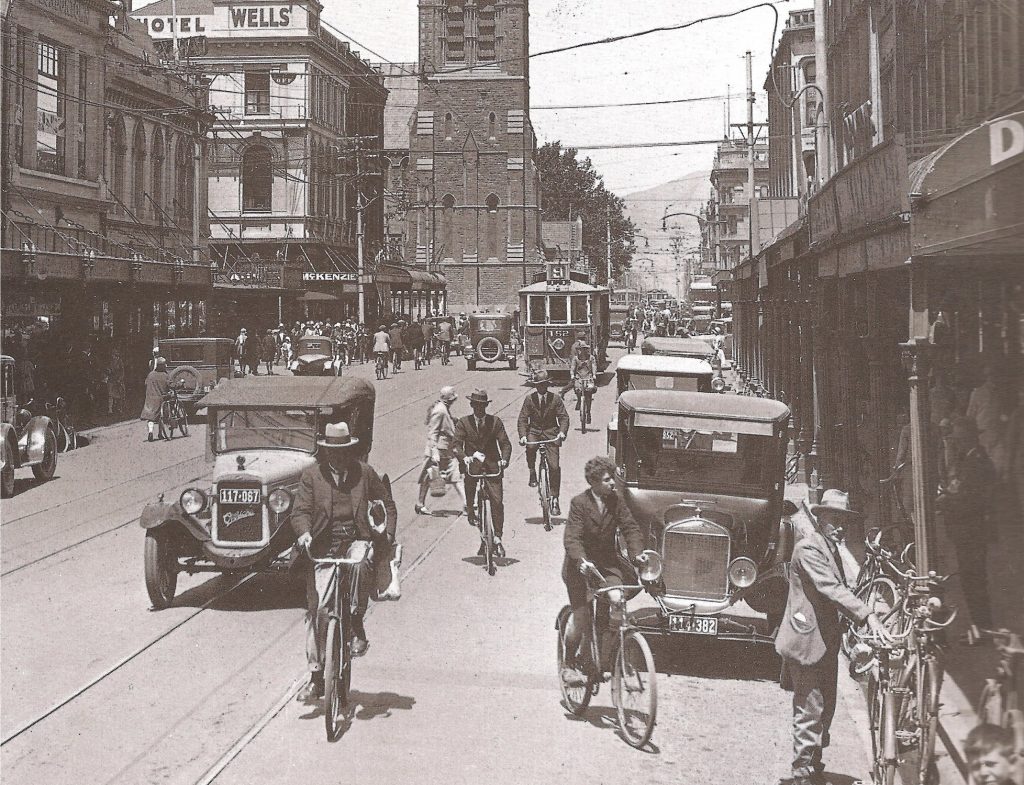 One thing that is interesting to see is how trams in Christchurch interacted with the proliferation of bikes present in our city. Two examples cited were particularly interesting and I have quoted them below:
1905 [p.77]: "To protect the swarms of bicycles which clogged the roads, large steel fenders with a net of steel mesh projected a metre in front of each tram-car. If a cyclist was likely to be struck by a tram-car, the motorman only had to push a trigger with his foot and both bike and rider would be scooped to safety…"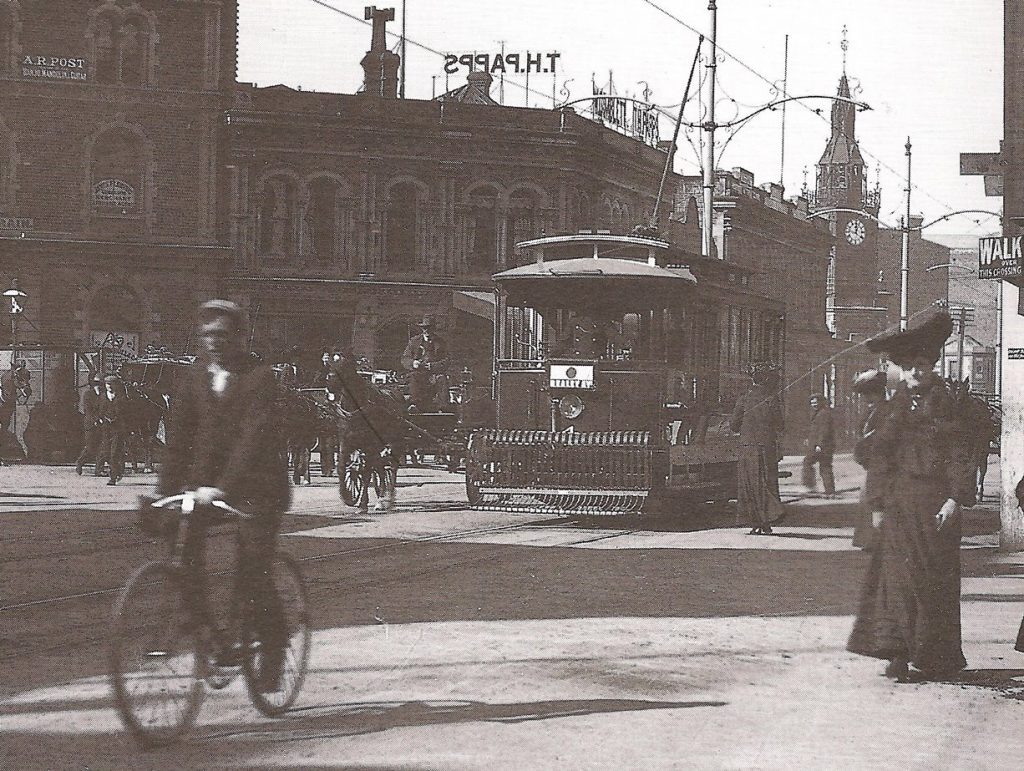 [p.133]: "From as early as 1903 public transport in Christchurch suffered from bicycle competition. On fine days the cycles came out, on wet days they were abandoned and the tram-car used, said a newspaper report. These spindly iron steeds, still a popular form of transport in Christchurch where flat country makes cycling a pleasure, whittled away the profits of the Tramway Board. Everyone, it seemed, rode a bike, whether to work or play. The Board showed consideration when it found that men signing on at the out-of-town shed in the early morning had to walk more than 3 kilometres in the midday heat from Cathedral Square to collect their bikes at the end of a shift. A tram was modified and in place of seats, bicycle racks were fitted. This tram travelled to a small depot in the Square each morning, and returned in the evening to the main car sheds in Moorhouse Avenue, laden with cycles required when crews and trams returned at the end of a day. Where else but Christchurch would one have found a 'bicycle tram'?"

Competition between bikes and public transport seems to be a perennial theme in Christchurch, although they also have the potential to work together as a combined transport system. There has been a fair bit of discussion in recent years about whether to revive a rail-based public transport system in Christchurch, perhaps involving some form of light rail. We are fortunate that our bus system is already well set up to link with bikes here, so it would be interesting to see how we could also make it work with rail…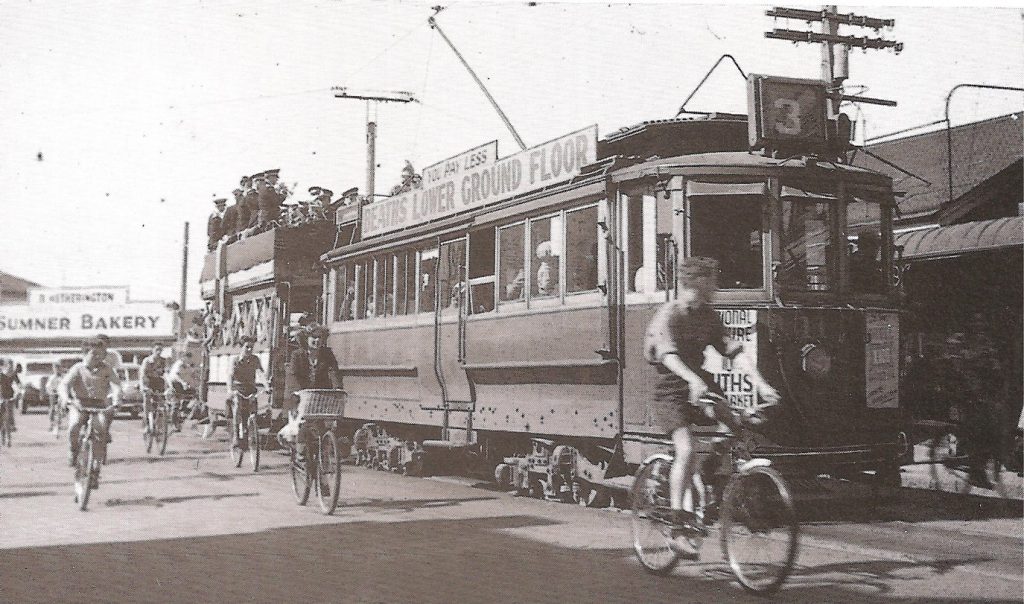 One note of caution would be the interaction between bikes and rail tracks. We have already seen in Christchurch that falls by riders on our central city tram tracks are quite an issue. So this would need to be looked at carefully.
Would you like to see trams on our streets again?