A new month rolls over, but of course February is no ordinary month in NZ – it's Aotearoa Bike Challenge time! Yep, it's that time when workplace organisations and other groups battle it out to see who gets more of their personnel on their bikes over the coming month. There are some great team and individual prizes to be won; simply register for ABC and then log each of your rides as you go – you also get bonus points for encouraging new people to get biking too.

Fortunately, February in Christchurch means that there are also a heap of options about for people to get some ABC points via bike rides happening:
The month starts straight off today (Sat 1 Feb) with a Blueberry Bliss Ride brought to you by Frocks on Bikes. Becoming a bit of annual fixture, riders leave from Westlake Park Halswell at 9am or Prebbleton from 10am to  visit the Blueberry Bliss berry farm to pick your own berries.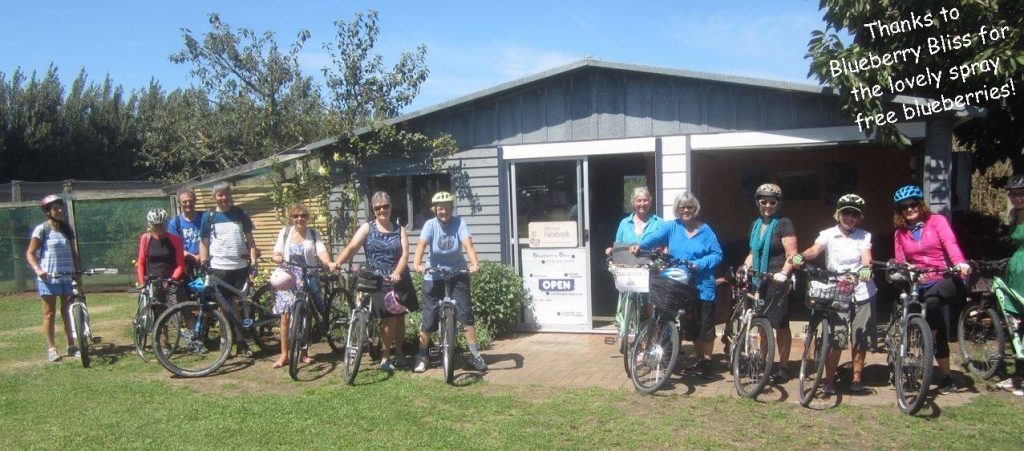 If you are a former refugee or migrant woman and you would like to learn how to ride a bike, there are a series of free  training sessions every Tuesday (starting 4th Feb) between 10am-12pm at the South Hagley Park Netball Courts. Bikes and all equipment are provided, just contact Meg Christie to book a spot (meg.christie@cdhb.health.nz, ph.027-848-6927).
Sat 15 Feb is the annual Nostalgia Festival at Ferrymead, which also means the annual Bike Gang Ride to Nostalgia. This year, the popular event is split into separate rides from across the city in the morning (see below), all aiming to get to the festival at about 12.30pm (The rides are free, but make sure you have purchased your festival tickets!).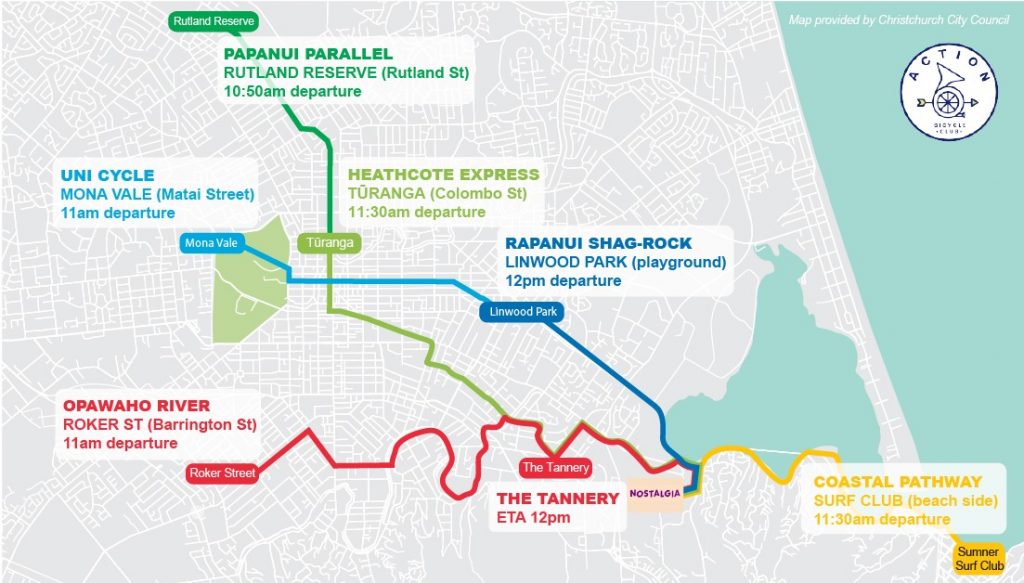 Go Cycle Chch has another series of adult cycle skills training sessions this month at various locations around the city – Phillipstown on Sun 16 Feb (3pm), Redwood on Sun 23 Feb (10am), and St Albans also on Sun 23 Feb (2pm). Contact Connie (GoCycleChristchurch@gmail.com, ph.021-0277-9250) to book a free spot and then come along for some simple cycling skills and  a friendly ride around the neighbourhood.
Culture Galore is a multicultural festival on Sat 22 Feb that celebrates our city's diversity with food, arts and crafts, music and dance performances. The Frocks on Bikes crew will be leading a ride from town out to the Culture Galore festival in Ilam, leaving near Canterbury Museum from 11am.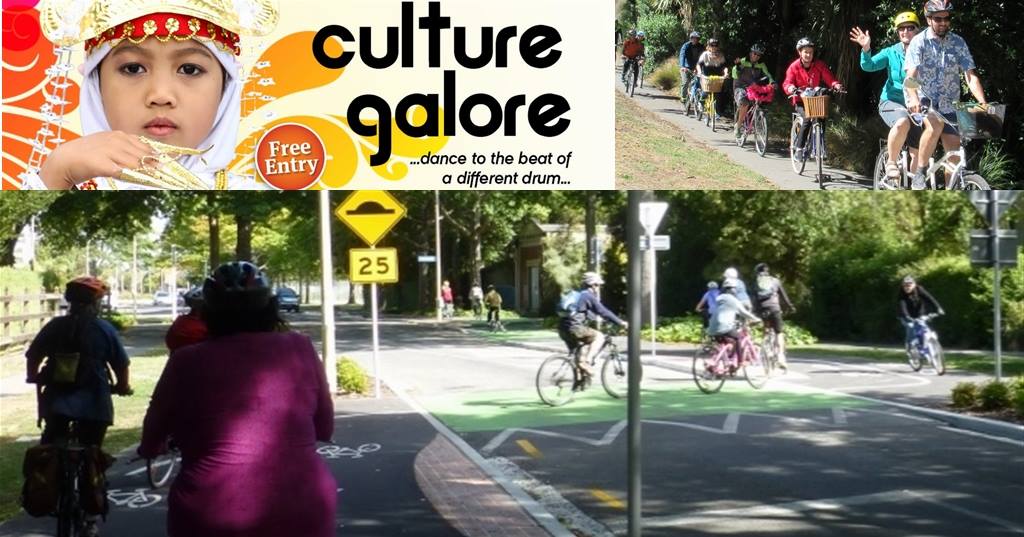 Don't forget that RAD Bikes are open every Wed evening (5.30pm – late) and Sun afternoon (12-4pm) at the Commons (cnr Durham/Kilmore) for anyone wanting to do a bit of work on their bike or tinker on creating a new bike.
As usual, keep an eye on the Cycling in Chch Events Calendar for details of all the activities planned. Don't forget too to think about using your bike to get to other popular activities, such as the Bread & Circus buskers festival (until 16 Feb) and the Night Noodle Markets (6-15 Feb) – much easier than trying to find a carpark!
What will you be doing this month?