Many families with young children have enjoyed developing their bike skills at Westburn Park in Burnside, where a playground mimicking a street network is available for kids to ride on. Now there is a second option in Christchurch for those who want to get their cycle skills fix – Knights Stream in Halswell.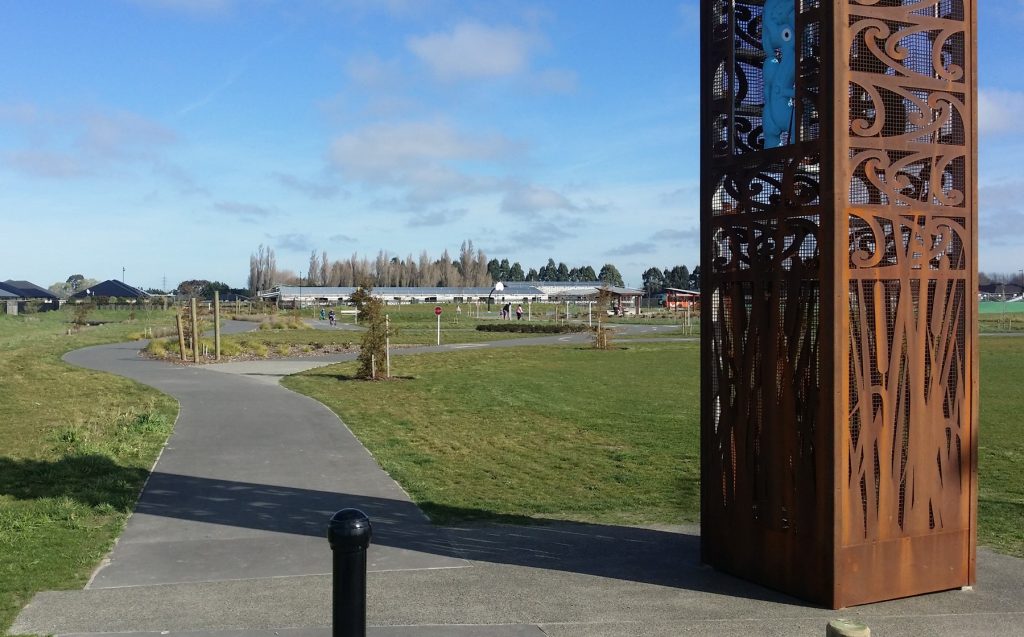 In a similar way to Westburn, there is a broad network of "mini streets" for riding around. Kids can pedal hard around the circuit and practice giving way at the many intersections within the network.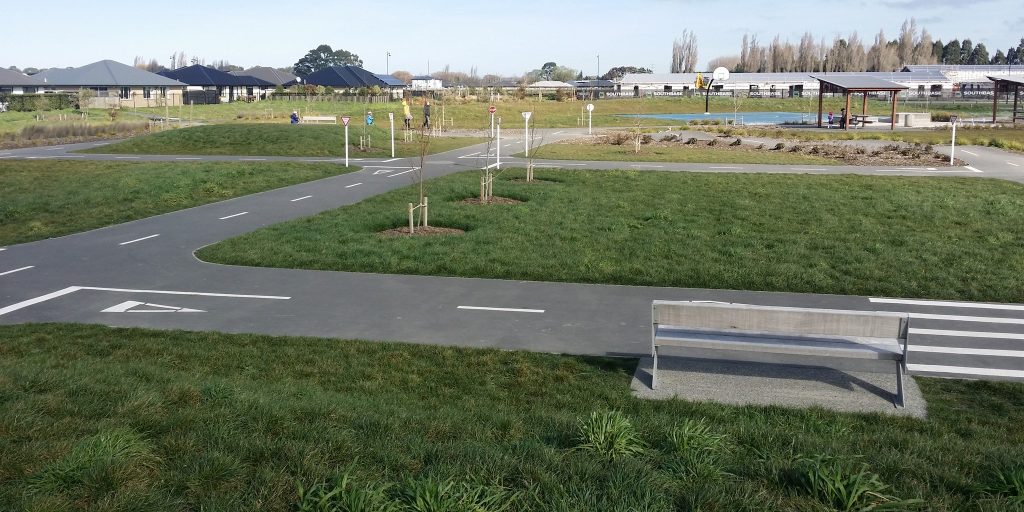 For those who might prefer a few tricks on their skateboard or other wheeled device instead, there's also a new skate park right next door.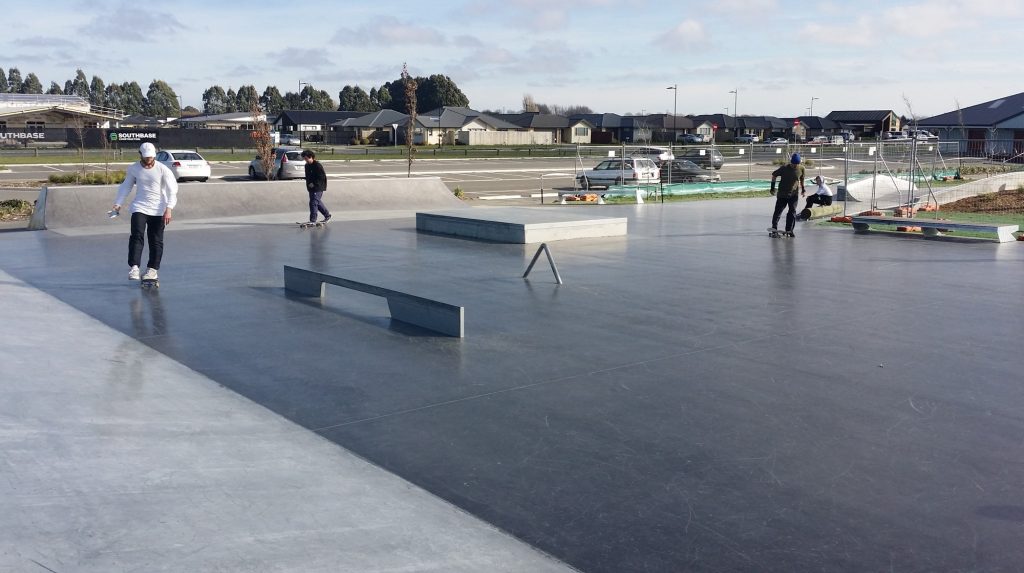 If you want to make a picnic of it while there, there's even a sheltered picnic table nearby.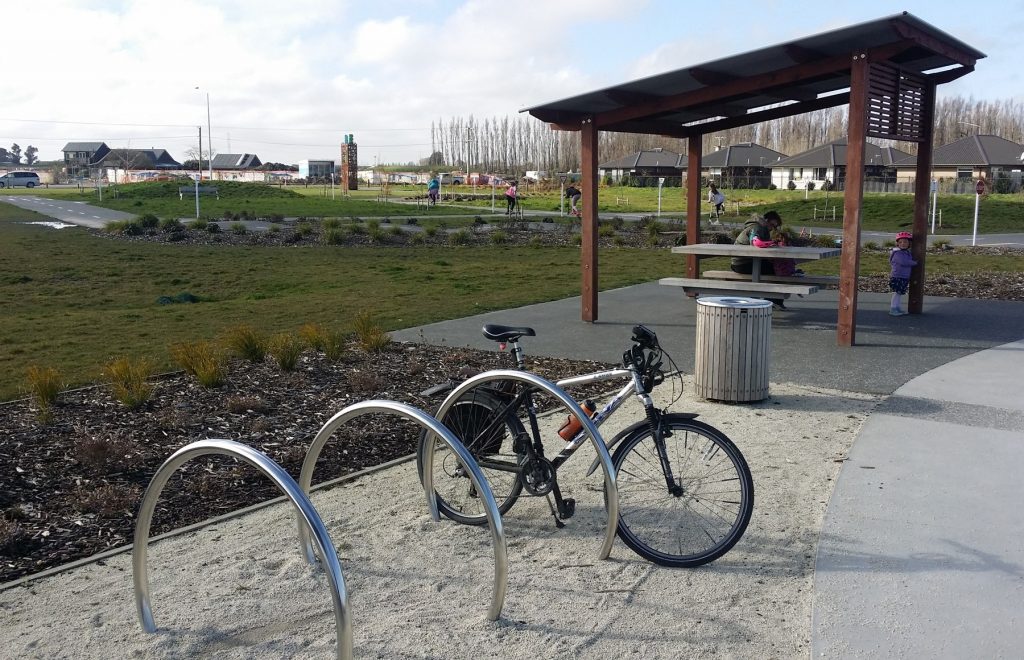 It's fairly easy to get to Knights Stream cycle skills park from Halswell Junction Rd, with a large car parking area right off Richmond Avenue (you can also park directly on Halswell Junction Rd too). If you're biking there, the Little River Link along the motorway will get you almost the whole way, although take care near the current road works around the motorway extension.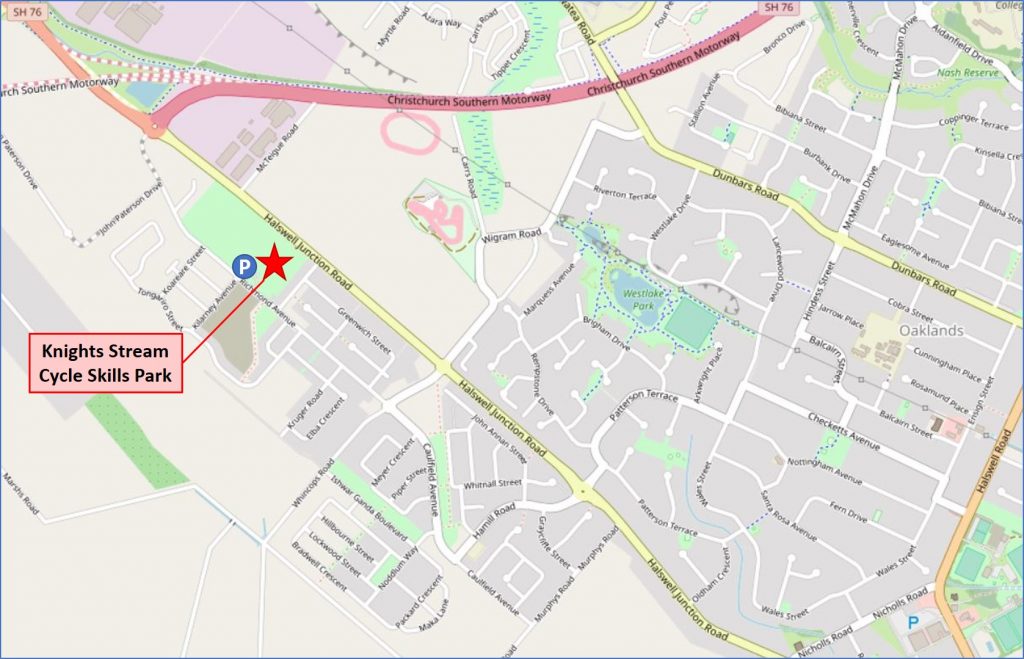 With spring now arriving (and school holidays just around the corner) it might be time to take your young charges along to Knights Stream park for a bit of a play.
Have you visited Knights Stream cycle skills park? What did you think?