Merry Christmas! I hope Santa got you the bike-friendly gift you were after. If Junior has got a new bike they're probably raring to try it out somewhere. There are various parks and tracks around Christchurch where they can have a blat, but what if you'd like them to work on their street cycling skills? Fortunately, there is a fantastic facility available right here in Christchurch for the kids to try out their "street smarts" in safety – Westburn Reserve in Burnside.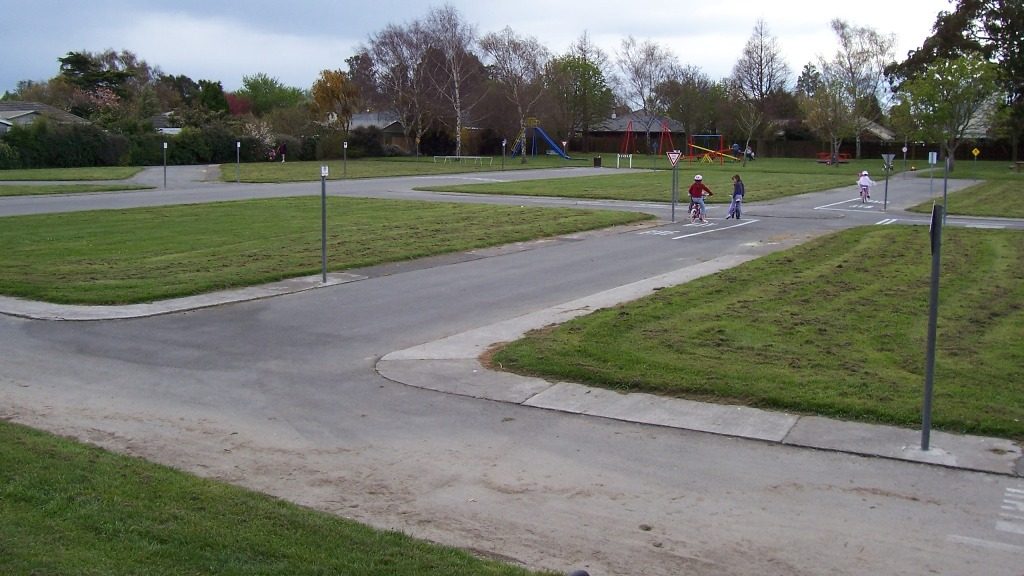 This park contains a neat little set of pathways laid out in street network, complete with intersections and street signs. Kids can practice all the basics, like balancing, turning, signalling, and (most importantly) getting past other people without crashing into them!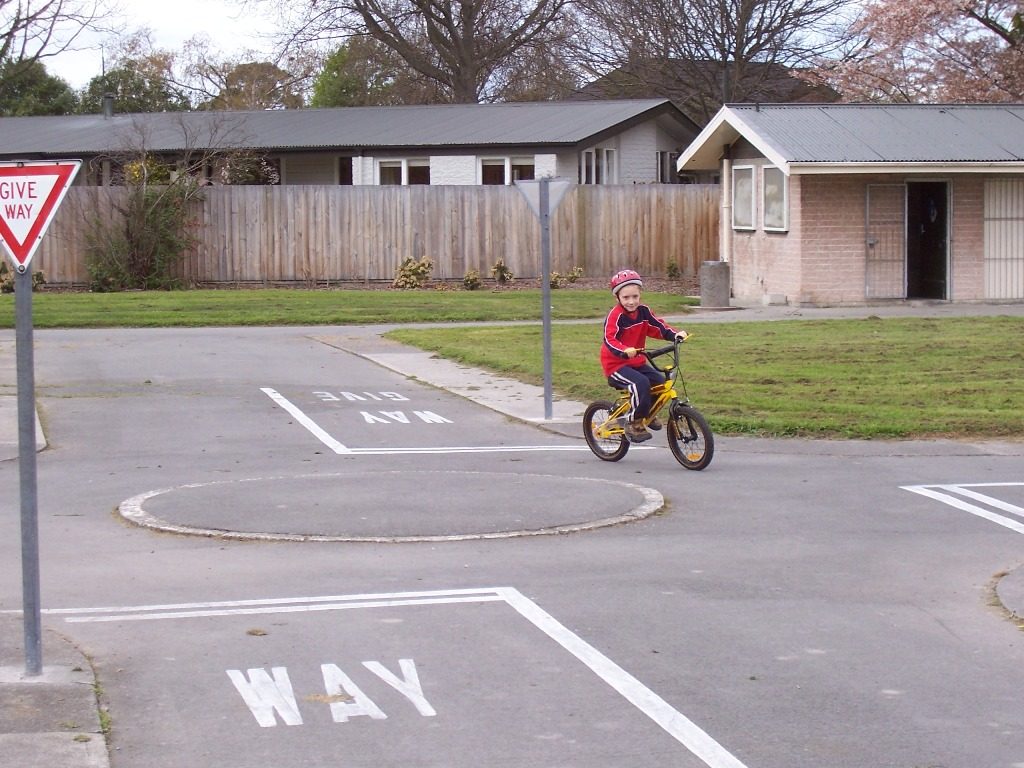 When my kids were a bit younger they adored going here and trying out all the different parts of the network. And if the biking gets boring, they can always just have fun on the conventional playground too.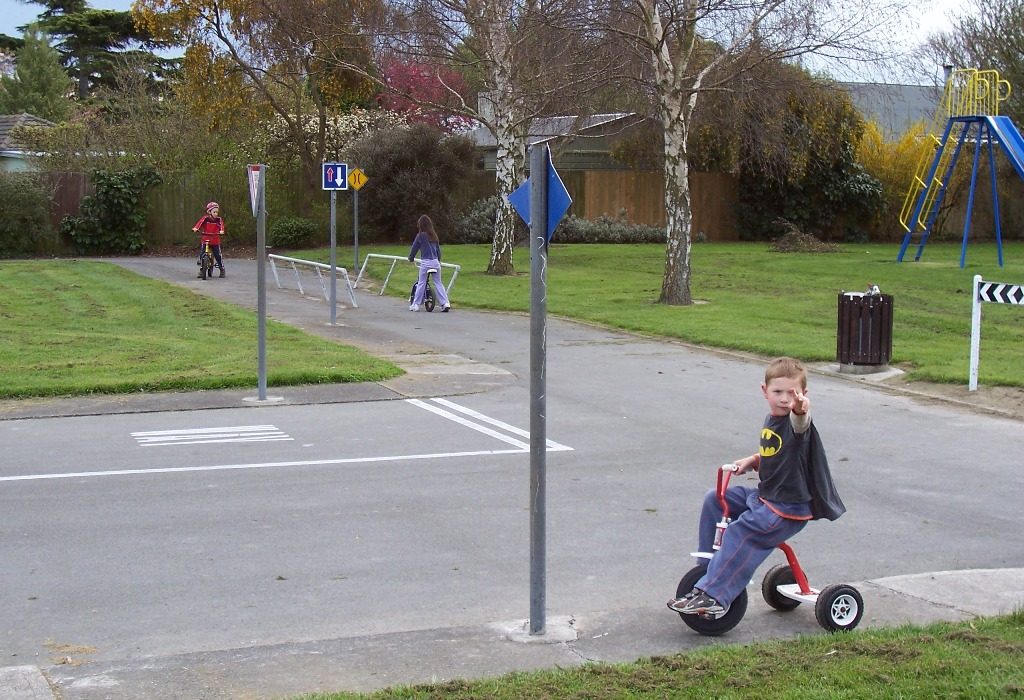 If it's relatively quiet there, then the kids can have a fairly free rein (I seem to recall mine doing "time trials" racing around a circuit of the park). Sometimes however it can get pretty popular and the challenge will be trying to steer clear of other riders during the "rush hour".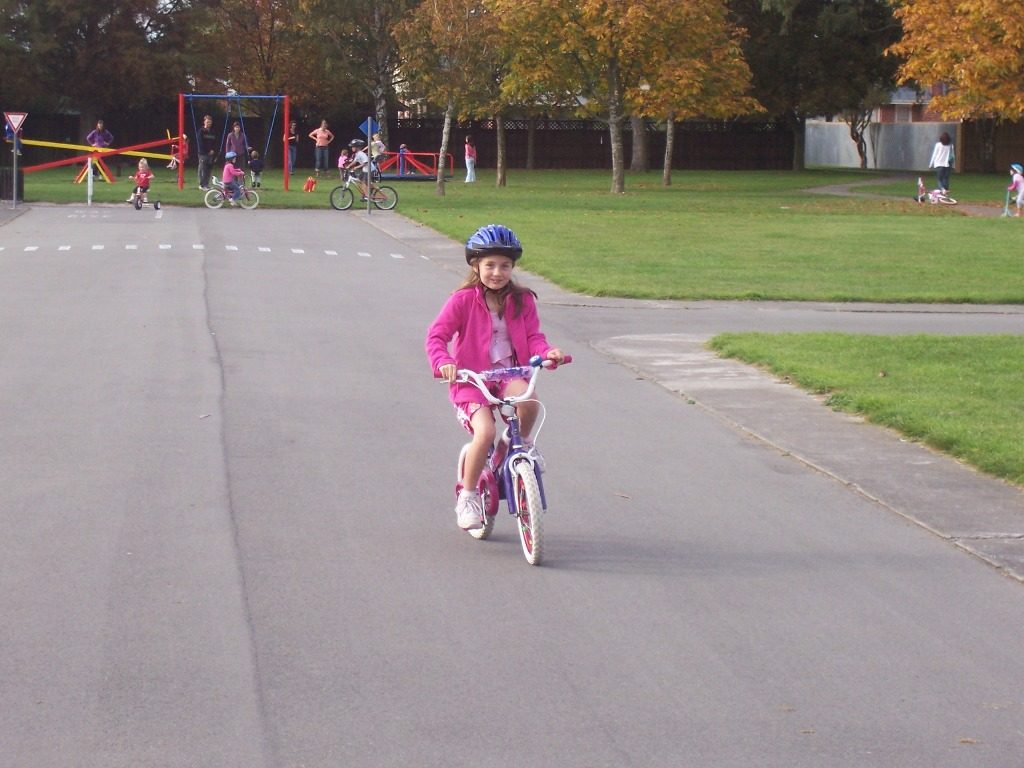 Getting to Westburn Reserve is pretty straightforward. The Park is on Westburn Tce, nestled in between Grahams Rd and Greers Rd. There is also a pathway access to Memorial Ave (opposite Burnside High).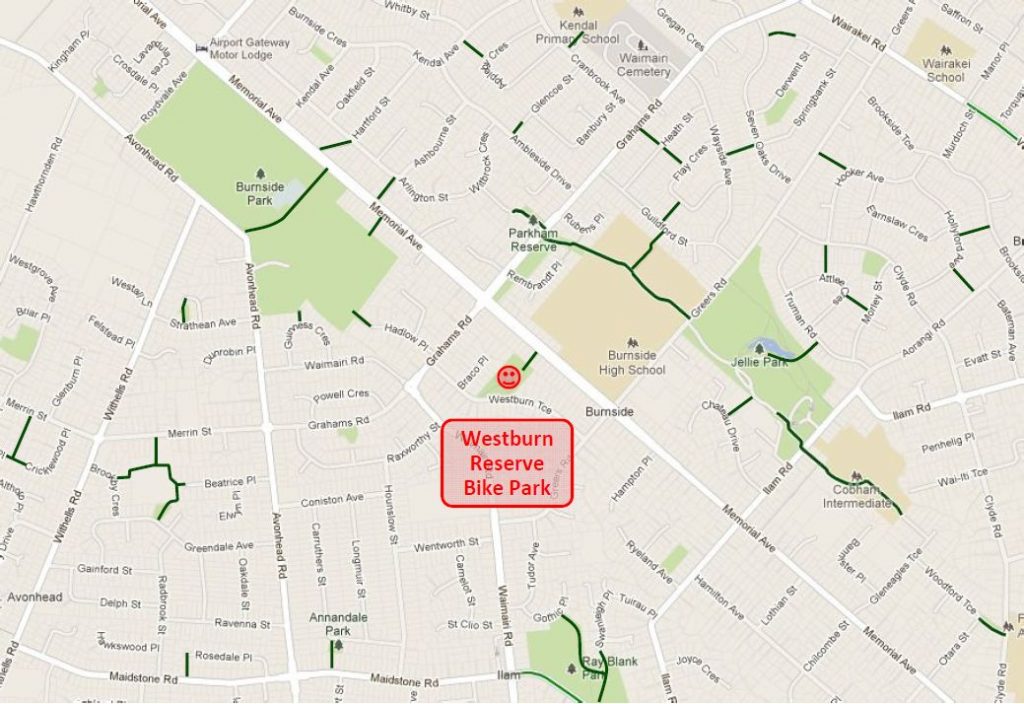 If you have kids hankering to try out their bike riding skills on the street, try here first before you let them loose – have fun!