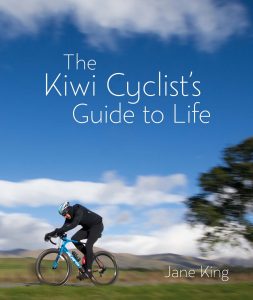 by Jane King (237pp., Bateman Publishing, 2017, Hardback $39.99 RRP)
First a caveat: I'm not big on mountain-biking, road biking, BMX, cyclo-cross, Nduro, etc; even cycle touring is a rare foray (although I'm planning to head over to the West Coast in a few months to explore the trails there). I just tend to use my bike mostly for getting to/from work, meetings, events, and the occasional recreational ride. And the data tells us that (contrary to popular opinion) most cycling trips in New Zealand are similarly of the mundane "A to B" utility trip type.
So, having read Jane King's book, I feel like it should have been titled "The Kiwi Adventure Cyclist's Guide to Life". The outside blurb hints at allusions to riding urban streets to work, but let's be clear: with the possible exception of the profile on e-bike convert Ana Steele, this is all about what happens when you ride long distances, go down hills fast, explore new places, and other adventurous pursuits on two wheels. I've got no problem with that; I just don't think that the title does it justice.
That quibble aside, King has assembled a diverse range of over 25 interview subjects, from the well-known (e.g. Sarah Walker, Phil Keoghan) to the not-so well-known, and even a few well-known for things other than cycling (e.g. former Olympic swimmer Moss Burmester and broadcaster Mary Lambie). From world champion cyclists to pioneering bike builders and almost permanent cycle tourers, this is a very wide-ranging group of people leading some fascinating lives both in New Zealand and around the world.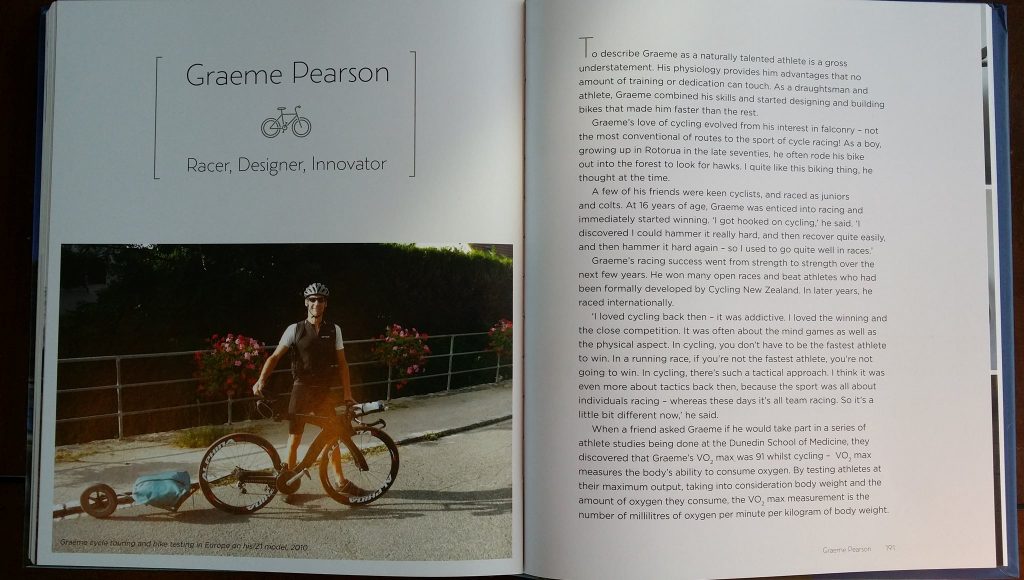 Each person (or in some cases, a couple) is profiled over about 8-10 pages, with a generous supply of photos to back up each story. We find out about their upbringing and influences and where cycling in its many forms has taken them over the years. You can't help but feel the clear enthusiasm and passion that all of the subjects have for their two-wheeled machines of various kinds.
Oddly, for a cycle-centric city like Christchurch, not one of the subjects featured appeared to hail from our fair city (although Phil Keoghan was originally from there before departing our shores). Again, perhaps that reflects the fact that we just hop on our bikes and go about our daily unadventurous business? (although I'm not sure how that explains the preponderance of Auckland residents featured…)
For me, the most inspiring tale was right at the very end, telling the story of Naresh Kumar and his ride down the length of NZ with his "Freedom Seat" tandem, raising about $50,000 to fight sex trafficking in Southeast Asia. His personal journey, and the way that he connected with so many people along his ride, is very powerful stuff.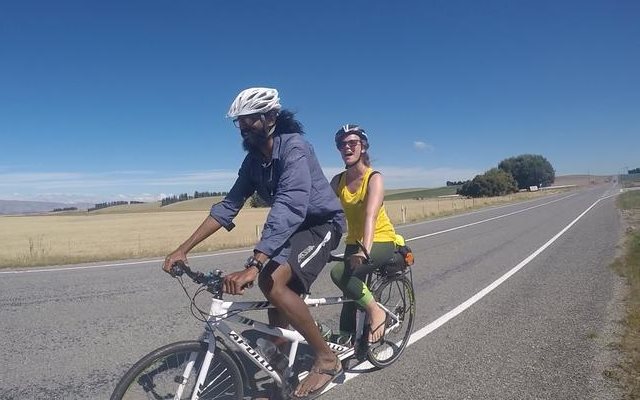 All up, The Kiwi Cyclist's Guide to Life is a very interesting addition to the bookshelf. For me personally, I probably preferred the mix of cycling subjects captured by Laura Williamson's The Bike and Beyond last year, but there is no doubt that this collection of cycling profiles will appeal to many Kiwis.
Have you read this book? What did you think?