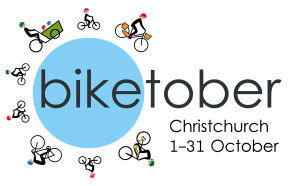 Time for another month to tick over again, but this time not just any old month – no, it's Biketober! Wait, what happened to October?
Biketober (not surprisingly, a fusion of 'bike' and 'October') is a month-long celebration of cycling in Christchurch, supported by Christchurch City Council, the NZ Transport Agency, and a host of other local groups. It provides a diverse programme of cycling events being held throughout the month of October, including bike rides, workshops, social events, and many other activities. October has been chosen for this event to coincide with the return of spring and the recent opening of a number of Major Cycle Routes.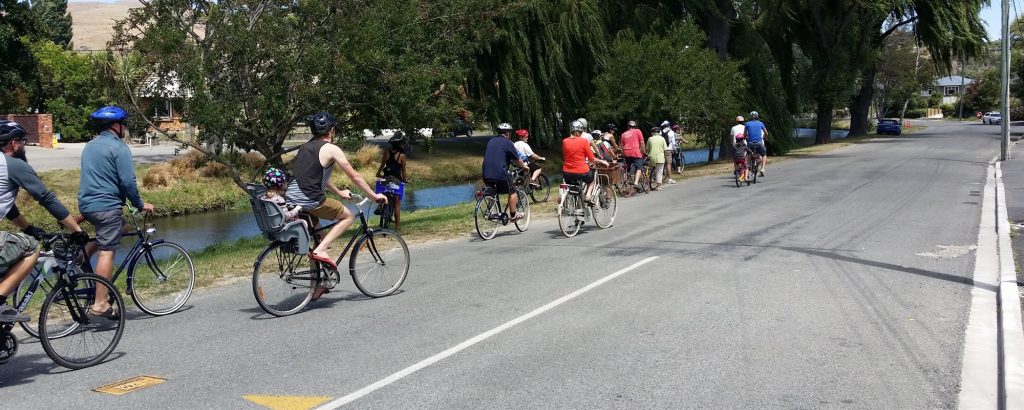 Biketober aims to encourage people to experience cycling as a legitimate, fun and healthy option for getting around the city, for both business and pleasure. As well as showcasing the new Major Cycle Routes, Biketober also aims to engage with local businesses and demonstrate the economic value of people cycling, and to highlight the many different aspects of biking culture and bicycle styles within Christchurch.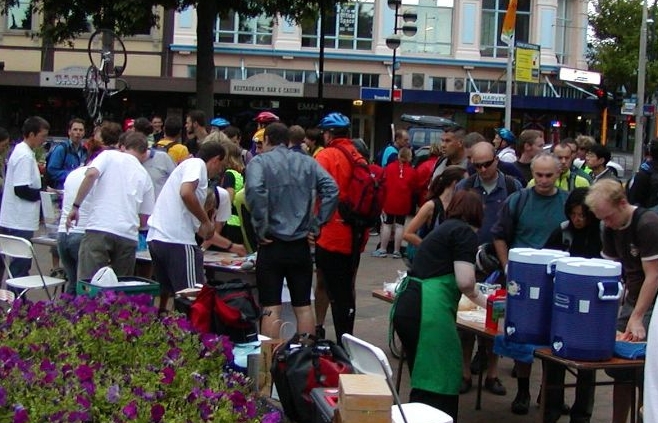 Over 50 different events are being planned for Biketober by community groups and volunteers, most of them freely available to the general public. These include:
The Asia-Pacific Cycle Congress (17-20 Oct), an international conference presenting best practice in cycle policy, promotion, planning and design
The Cycling Action Network's first ever NZ Bike Expo (28-29 Oct), featuring bikes and biking gear to try out and buy, biking advice and seminars
"Streets for People" – A CBD street party
Short rides for new cyclists along Major Cycle Routes, led by Go Cycle Chch
Bike maintenance/repair workshops, run by ICEcycles and RAD Bikes
A pedal-powered cinema session
Go-by-bike breakfasts for riders along the Major Cycle Routes
Spring social cycle rides along Major Cycle Routes and other places
The CHOCBAR Cargo Bike Rally
"City of Cycles" Cycling history activities and exhibits
…and much more!

Events are also being planned that tie in with other activities around Christchurch during October, including school holidays, SCAPE Public Art, and Heritage Week.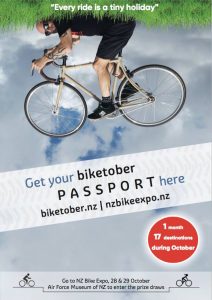 Throughout the month, people can also use a "Biketober Passport" to visit various participating local businesses and collect stamps. At the end of month, Passports submitted at the NZ Bike Expo go in the draw to win some great prizes.
(The more astute amongst you might have noticed that Auckland is also having its own Biketober programme. Yep, by happy coincidence, the two organising groups realised they were both doing something similar and decided to pool ideas and resources. So if you happen to be up in Auckland in the next month you might also want to check out what's happening up there that you can take part in as well)
So, how do you find out more details about Biketober and the full programme of events?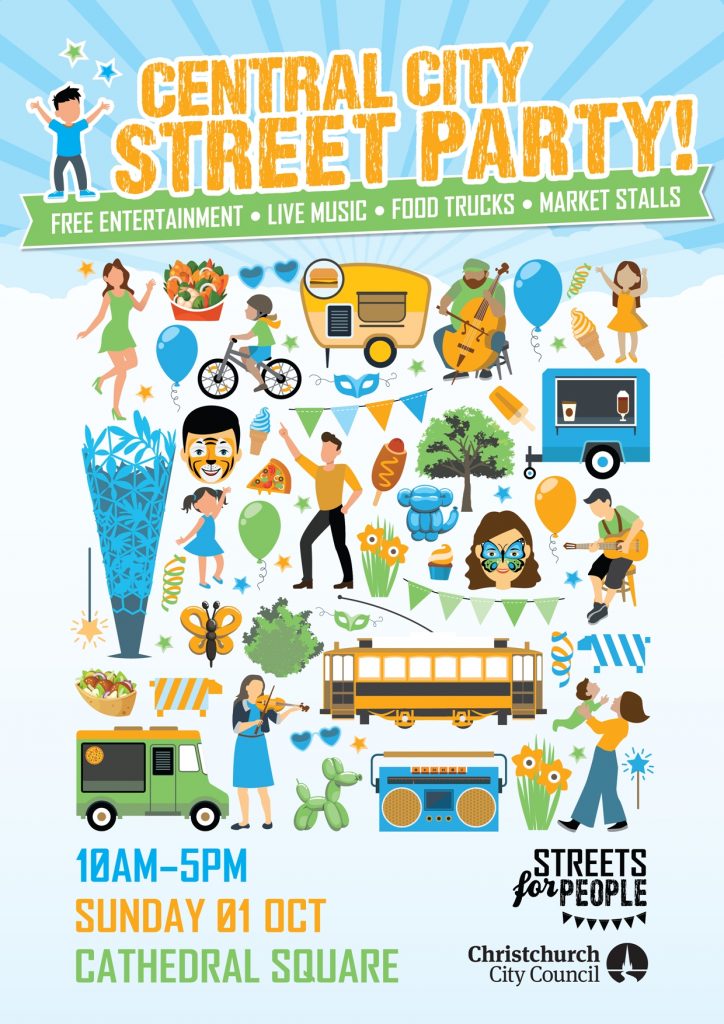 We kick off with a bang on Sunday 1st with a swag of events, and then it's a non-stop series of activities. Here's what's on this week alone:
Sun 1 Oct: 'Streets for People' street party (10am-5pm, Cathedral Square)
Sun 1 Oct: South West Baptist Church Sunday ride (9am, 244 Lyttelton St)
Sun 1 Oct: Pushbikes Papanui suspension set-up course (9-10am, 501 Papanui Rd)
Sun 1 Oct: RAD Bikes repair workshop (12-4pm, The Commons, 70 Kilmore Street)
Sun 1 Oct: City centre street art ride (10am, from Cathedral Square by the police kiosk)
Sun 1 Oct: Short confidence rides for adults 1 (3-4pm, Starting at police kiosk, Cathedral Square)
Sun 1 Oct: Try Track Cycling (4-6pm, Denton Oval, Hornby)

Mon 2 Oct: UC Bike Movie Night – Tour de Pharmacy (

7.00–8.30pm,

The Living Room, UC Bookshop, University Dr)

Tue 3 Oct: 'Fool' moon mountain bike ride (7.30pm, Bottle Lake Forest)
Tue 3 Oct: Short confidence rides for adults 2 (5-6pm, starting from cnr. Riccarton/Hagley Ave)
Wed 4 Oct: RAD Bikes repair workshop (5.30-8.30pm, The Commons, 70 Kilmore Street)
Wed 4 Oct: Try Track Cycling (4-6pm, Denton Oval, Hornby)
Thu 5 Oct: Eastern Kids Biketober Day (10am-1pm, Rawhiti School, Leaver Terrace)
Thu 5 Oct: Full Moon Ride (7.30pm, Bottle Lake Forest)

Sat 7 Oct: Rapanui Shag Rock then Coastal Pathway Ride (9.30am-3.00pm, start Cathedral Sq)
Whew! More details about each event can be found in the online programme (keep checking, as further events are still being added!)
Are you looking forward to Biketober?