Anyone who has been around the southern part of the central city lately can't help but notice the road construction work along St Asaph St. A key part of this street reconstruction is the creation of a westbound one-way cycleway to parallel the eastbound one on Tuam St. Parts of it are starting to take shape; for example, here's what the section immediately west of Colombo St now looks like: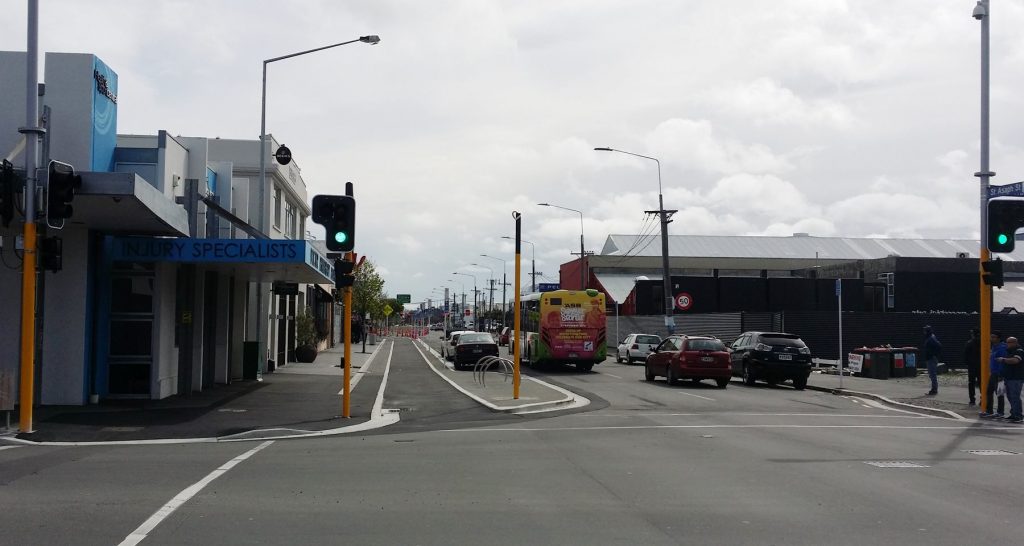 As you can see, the cycleway is being placed behind the car parking (with a suitable car door gap). Apparently it's 2m wide (although it seems a little narrower), allowing people to overtake each other or ride side-by-side. It looks like you could already use this section, although it's not clear what happens when you get to the cones at the other end for now. The overall route should be completed in the next month or so; we'll let you know when it's all ready to go.
Are you looking forward to the St Asaph cycleway opening?