If you've been wondering about the "radio silence" lately, it's because I've been up in Auckland since Sunday attending the IPENZ Transportation Conference. Lots of interesting presentations that I can report on later, but I also took the opportunity to have a good look around the central city and see what they've been up to cycling-wise lately. Again, I will report on some of my observations there soon when I get a spare moment, but for now I will show you one "interesting" attempt at cycleway design: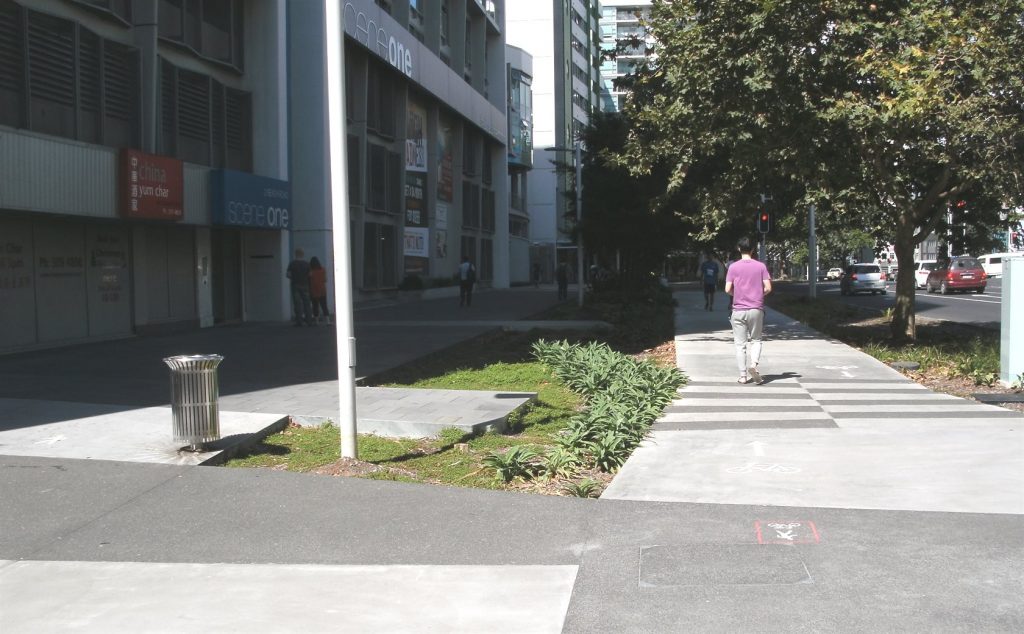 The Beach Rd cycleway is a story of two halves; I'll show you the (more successful) other part in a later post, but here is the second stage. If you look closely you will see some markings on the ground indicating that the lefthand side is the footpath and the righthand side is the cycleway. The urban designers have also made this abundantly clear by using different shades of grey for each section…
As you can see, the end result is slightly less conclusive: I observed person after person walking along the righthand path. It's somewhat intuitive in hindsight, because the curve of the road makes this the shorter route. Perhaps not an issue much for now, as the cycle numbers aren't huge yet, but it could become more contentious over time. Maybe a more obvious change in colour and/or elevation would improve "compliance"?
What do you think of this pathway design?