There are just a few days left to go (submissions closing Mon 7th), so I probably should give this a mention: The final section of the Chch Coastal Pathway, closing the gap through Moncks Bay, is now out for consultation.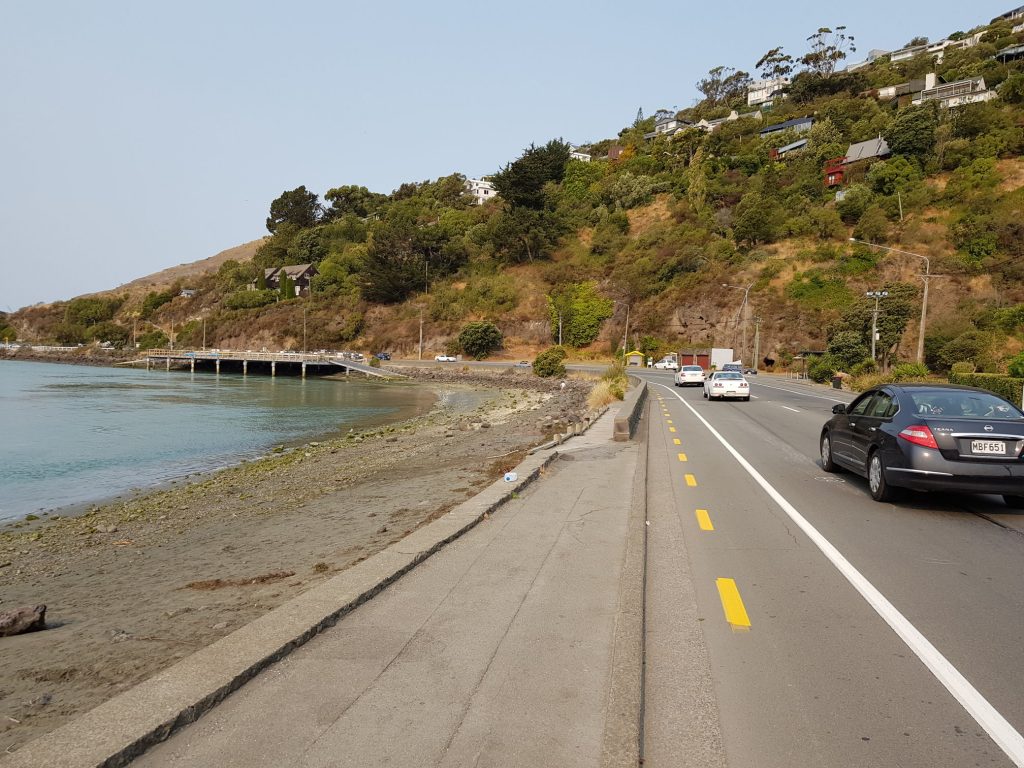 If you are already familiar with the Coastal Pathway route through here, you'll know that that the existing pathway from the city stops in Redcliffs roughly where Main Road rejoins the coast, and then doesn't start again until the new section from near Shag Rock. For now, your options are either the on-road cycle lanes or a very narrow gravel track alongside the road.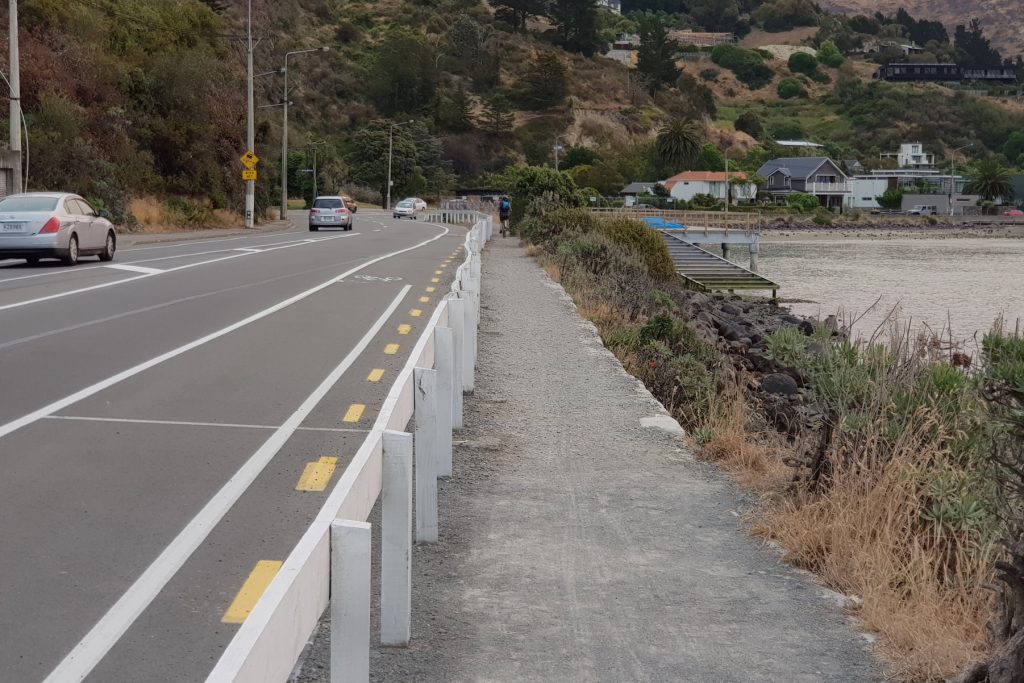 Some big (and costly) challenges of this section have been the very narrow existing foreshore and the presence of the Christchurch Yacht Club building; hence the delay until now. But with the Govt providing the necessary $15m funding to complete this section earlier in the year, a draft design has now been determined.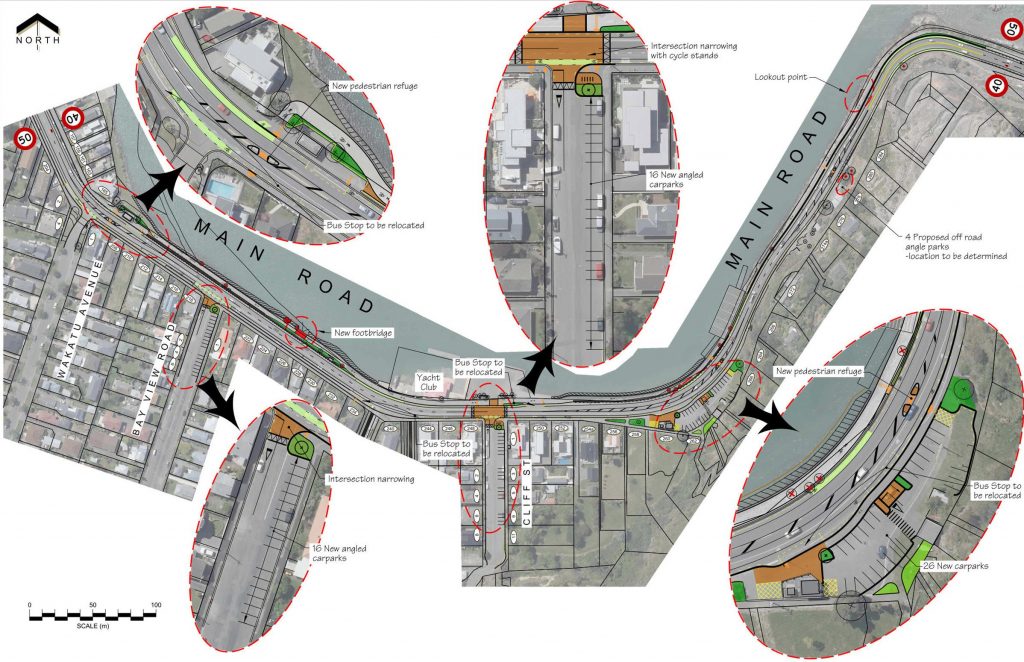 The key feature of the route will be the continuation of a sealed 4m-wide shared pathway alongside the shore. A new seawall will be constructed in places to help achieve the necessary width; some car parking will also be removed from Main Road as well. So that people don't grumble too much, additional angle parking is being created in the fairly wide side-streets of Bay View Rd and Cliff St, as well as an enlarged parking area in the current wider roadway section near the Mulgans Track entrance.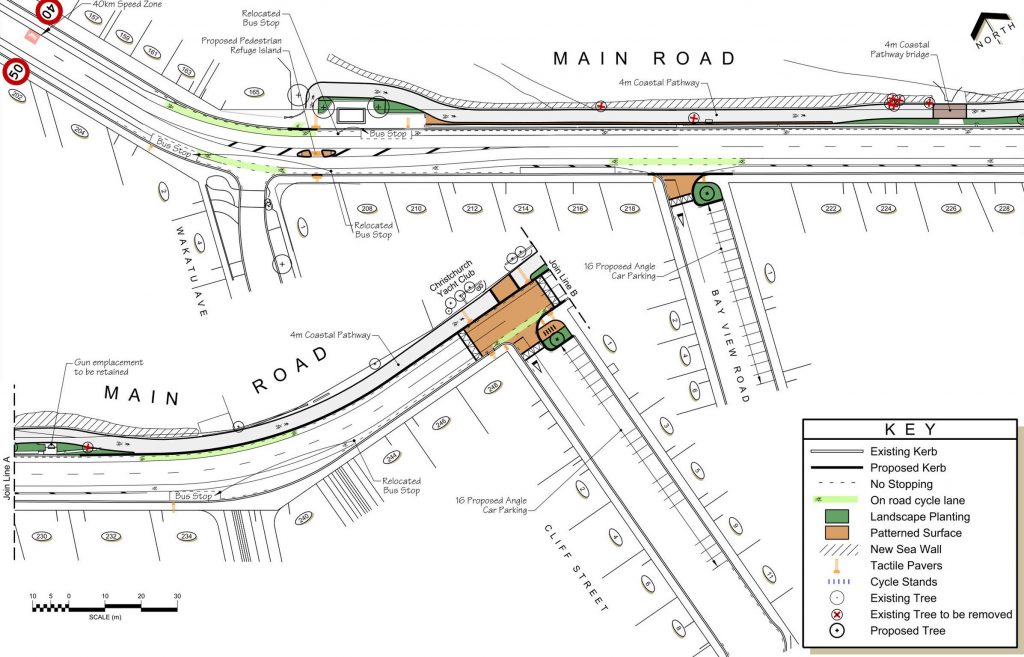 To make it easier to access the Pathway, two additional new central crossing islands are being installed, although nothing specific near the new side street parking (in fact, a few more road to path connections would be really useful all the way along here to Sumner). And for the faster, confident riders, the existing on-road cycle lanes will remain (although it couldn't hurt to put a few separator posts on the inside bends?).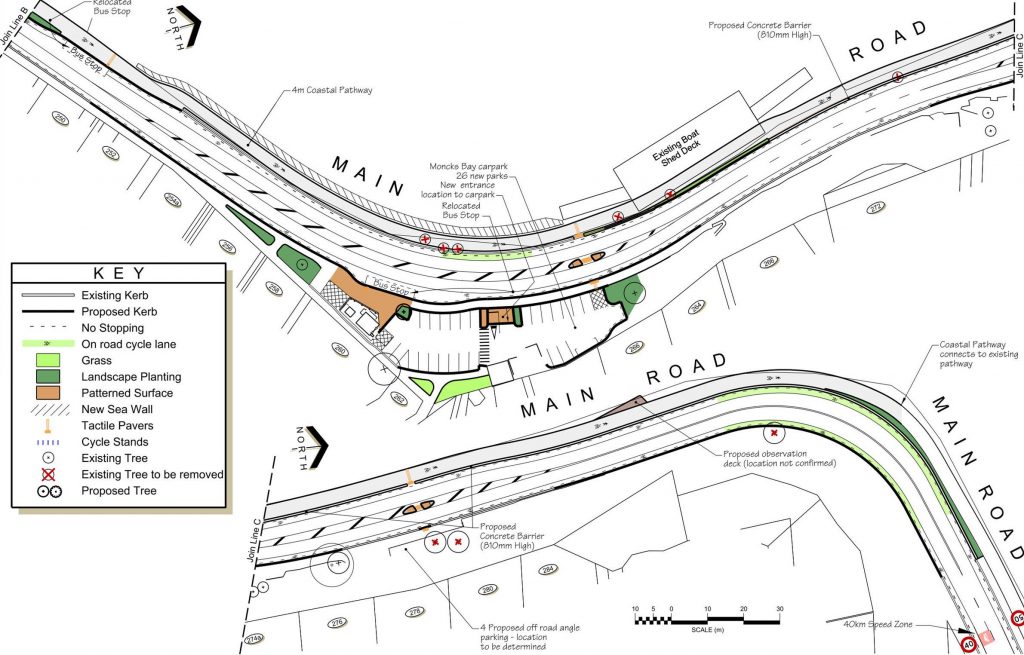 Along with the physical works, Council are also proposing to lower the speed limit through this section to 40km/h. This will help to improve the safety of those still using the on-road cycle lanes and those crossing to/from the Pathway. Hopefully the central islands and the raised platform at Cliff St should help to encourage lower travel speeds. Although one could ask why neighbouring Redcliffs doesn't also get the 40km/h treatment?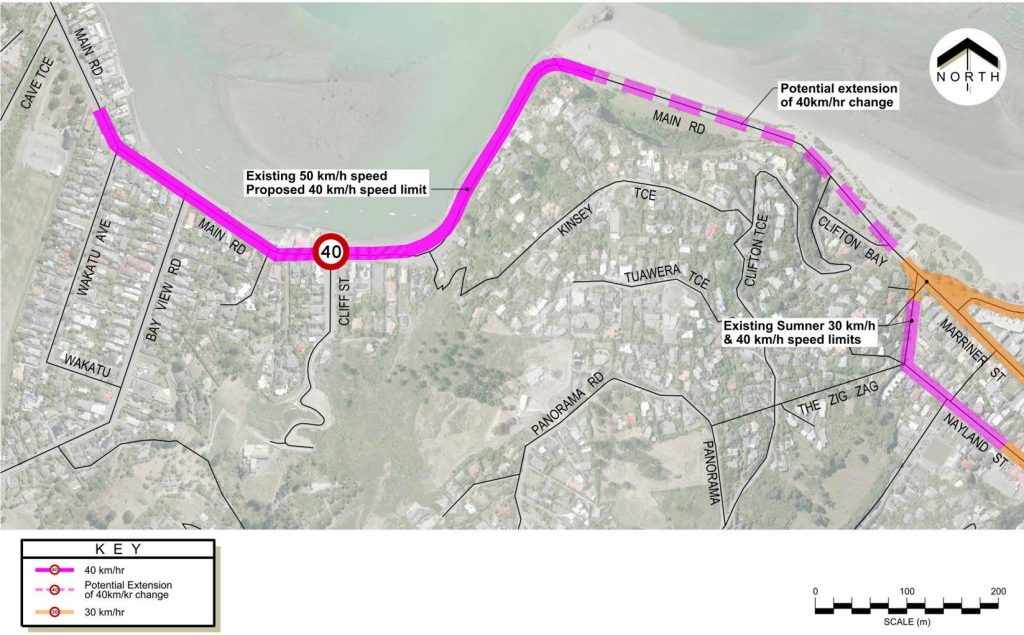 As mentioned, feedback is due by the end of Mon 7th Dec, so have a look and then have your say! The hope is to have construction start by the middle of next year.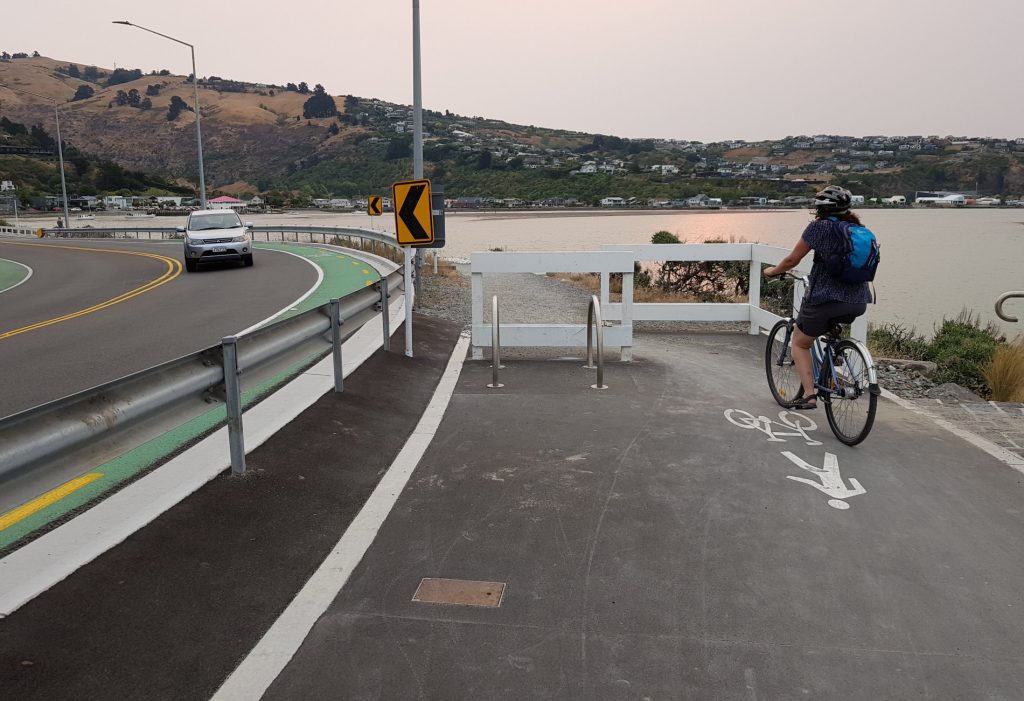 What do you think of the proposed Coastal Pathway design?