Ever since the Papanui Parallel cycleway was created, it's been a really useful way to get to the central city from the northern suburbs. There's just been one problem: once you are south of Bealey Ave there has been no appealing way to ride further in for those less confident riders. Colombo St, while not the busiest of routes, is still not entirely friendly with a lack of cycle facilities on a 50km/h street.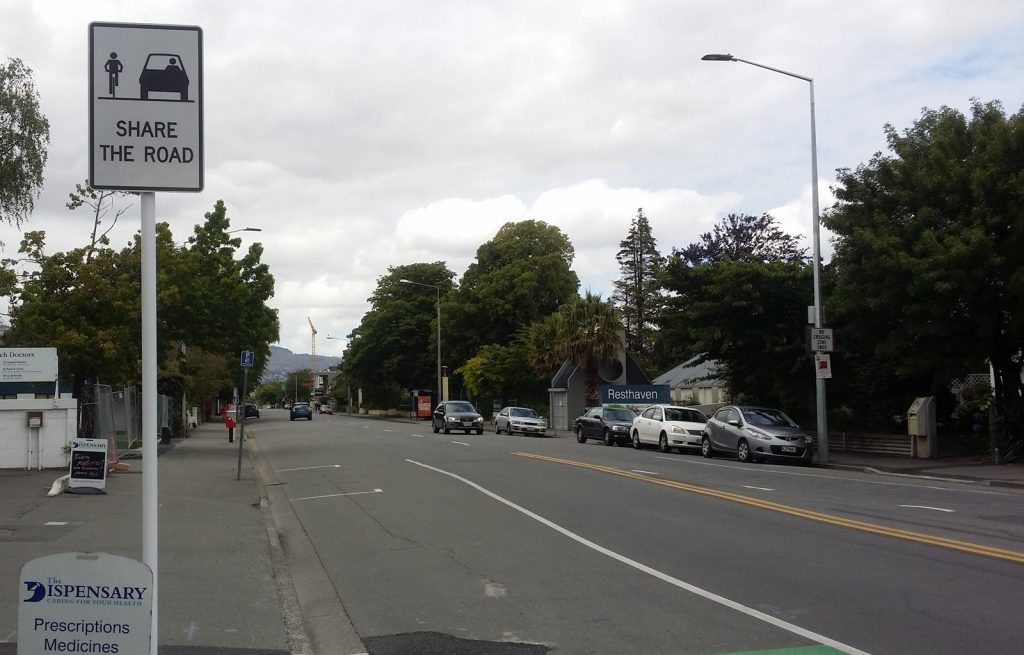 This is a problem common to most of the Major Cycle Routes coming into the city, largely stemming from the sections within the Four Avenues being historically managed by Ōtākaro after the quakes, rather than Chch City Council. Fortunately, this issue is  now being addressed with a series of interim cycleway links (now revived in the final 2020 Annual Plan), and currently out for consultation is the section of northern Colombo St from Bealey Ave to the Avon River.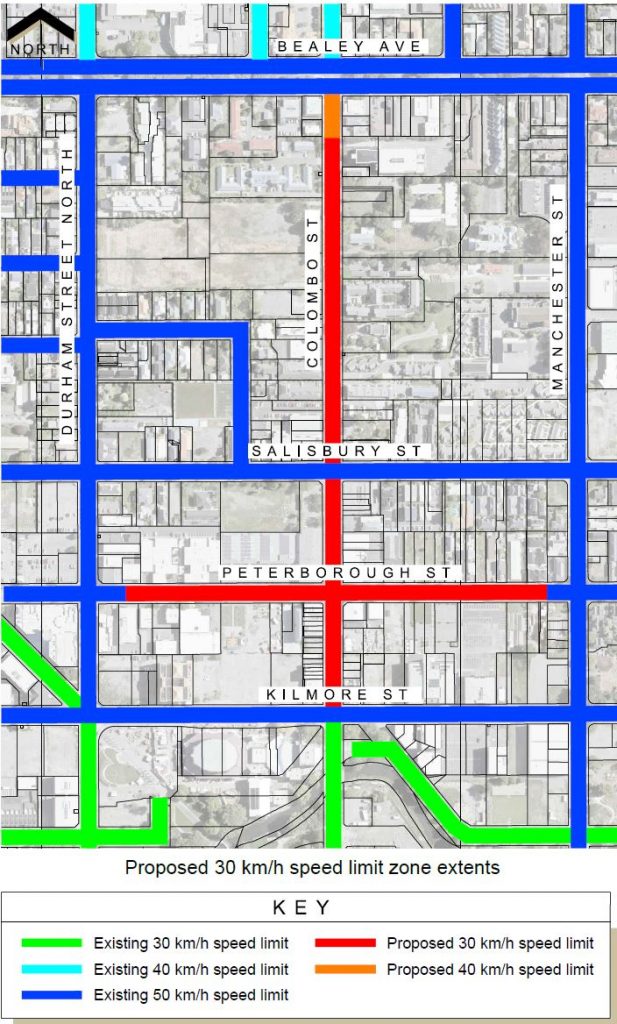 The proposed treatment is an interesting hybrid of a traffic-calmed street with buffered cycle lanes. With very few kerb changes, this is likely to be a relatively inexpensive interim treatment until more major street reconstruction is done in the future.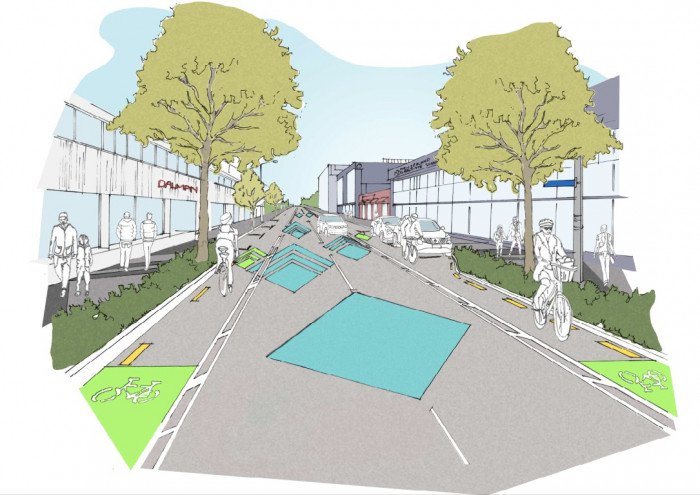 Key to it working is to have a lower speed limit (30km/h) with street measures that also encourage lower traffic speeds (BTW, I'm not really sure why there is a silly short length of 40km/h before you hit the 50km/h of Bealey – just make it all 30k). To do that, the Council are proposing some intriguing "roadway art" markings that (thanks to a recent Rule change) are allowed to be used on low-speed streets, together with some new trees in planter boxes.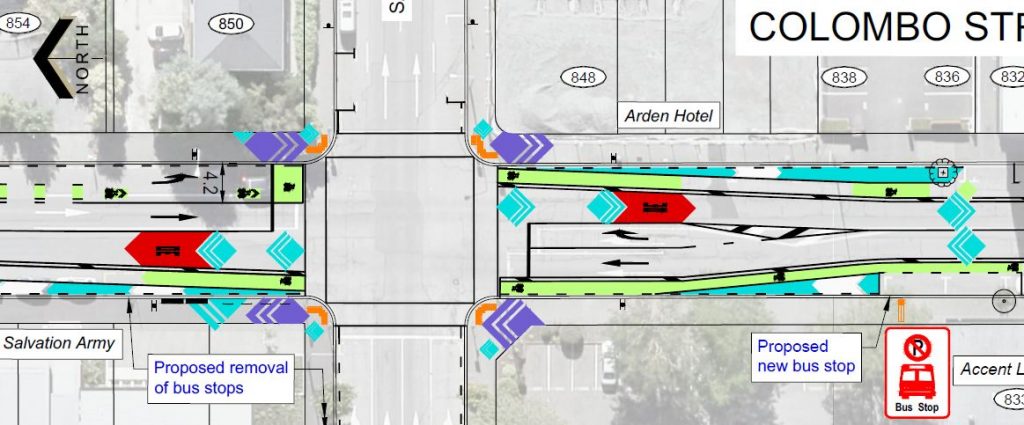 Painted cycle lanes are proposed for Colombo St, with buffer space against the traffic lanes. I know that some people will grumble about the use of non-separated cycle lanes, but that's a reasonable option for 6000 vehicles/day at 30km/h (certainly better than the non-event at present…). Where I have a bit of a problem is with the proposed cycle lane widths next to car parking – 1.5m is not enough (it also goes against the latest national guidance on buffered cycle lanes). If anything, steal a few more cms back from the buffer space and traffic lanes (ironically, the average person worries more about the danger from passing cars when in fact it's the parked car doors you should be more concerned about…).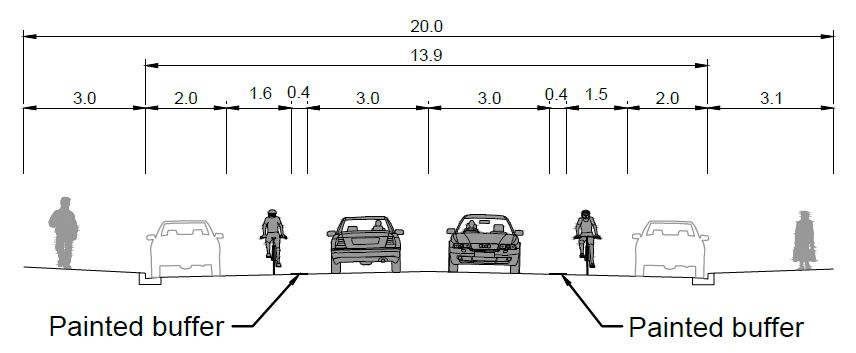 Of course, the problem could done away with if car parking could be removed from even one side. But at the moment that is a bridge too far, and even the current proposal does see 32 of the current 109 carparks along this street being removed to fit in kerb extensions and street trees. Not surprisingly, that raised the hackles of many commentators (and brought out the usual anti-cycling diatribes) when the media duly reported on it recently.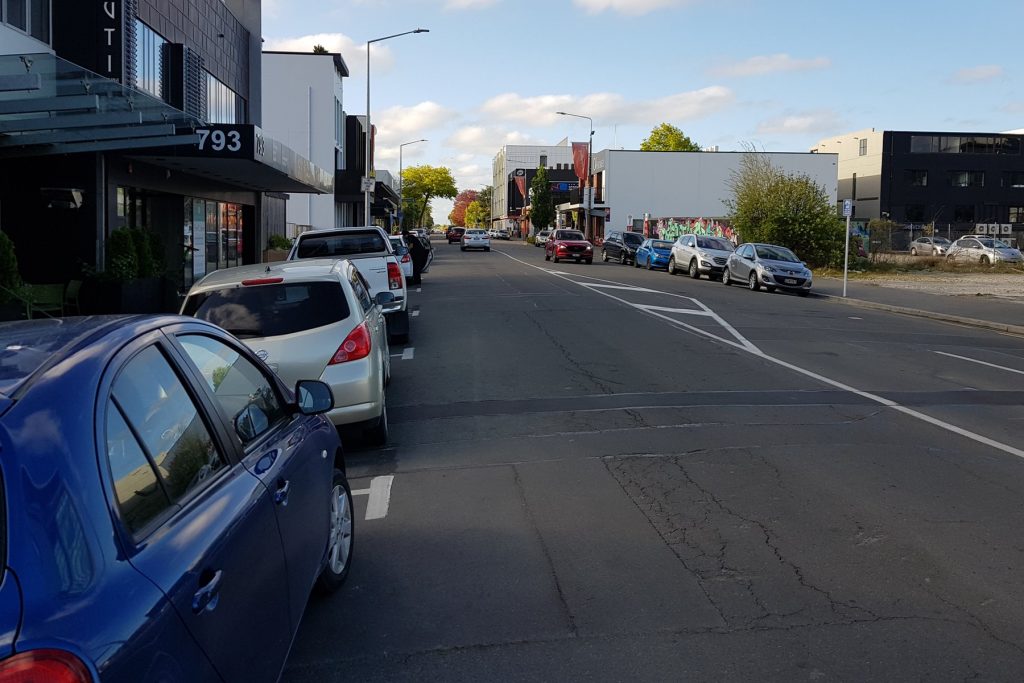 At the southern end, the cycle route will connect with the existing slow section of Colombo St south of the Avon River, as well as the lovely Promenade cycleway going along the river. The connections at this end are a bit non-intuitive though; it's certainly not clear how you would get from the shared path on the east side to the cycle lane going north for example.

So overall, the proposal is a reasonable offering (and quite an interesting trial of street markings) but it does need to think a little bit more about the dimensions being used for comfortable cycle lanes.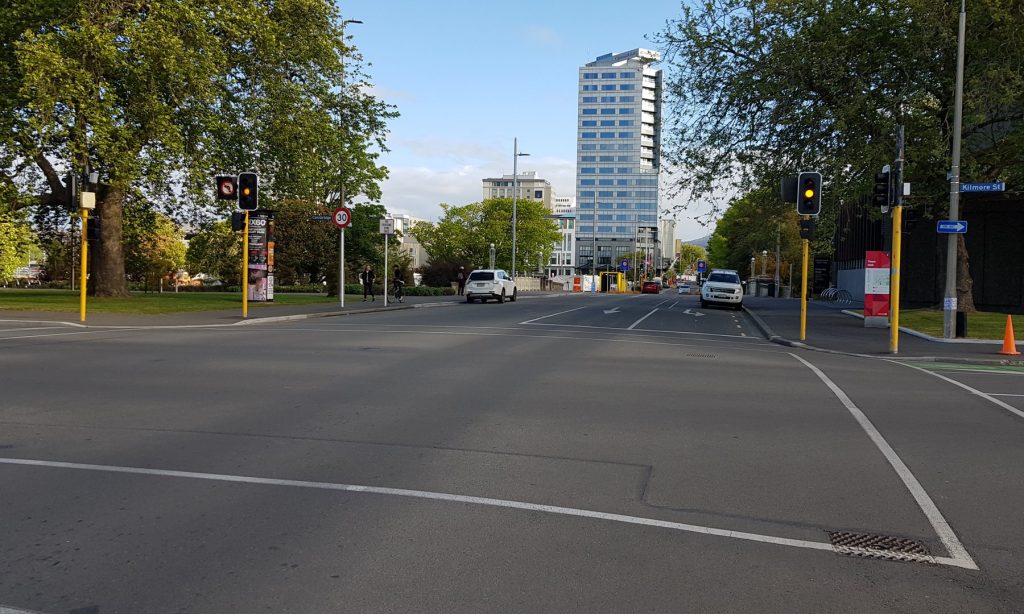 You've got just on a week to get your thoughts in on this, with feedback due by next Tue 27th Oct. Given a few likely naysayers grumbling about car parking, it will be good to get many people also indicating their support, even if there are a few details that could do with improving.
What do you think of the proposed street treatment for Colombo St nth?