A few months back we informed you about an exciting new development for bike parking about to happen in Christchurch – "Locky Docks". Essentially they are free secure bike/scooter parking stations scattered around the central city that also offer the ability to charge your device if you have an e-bike/scooter.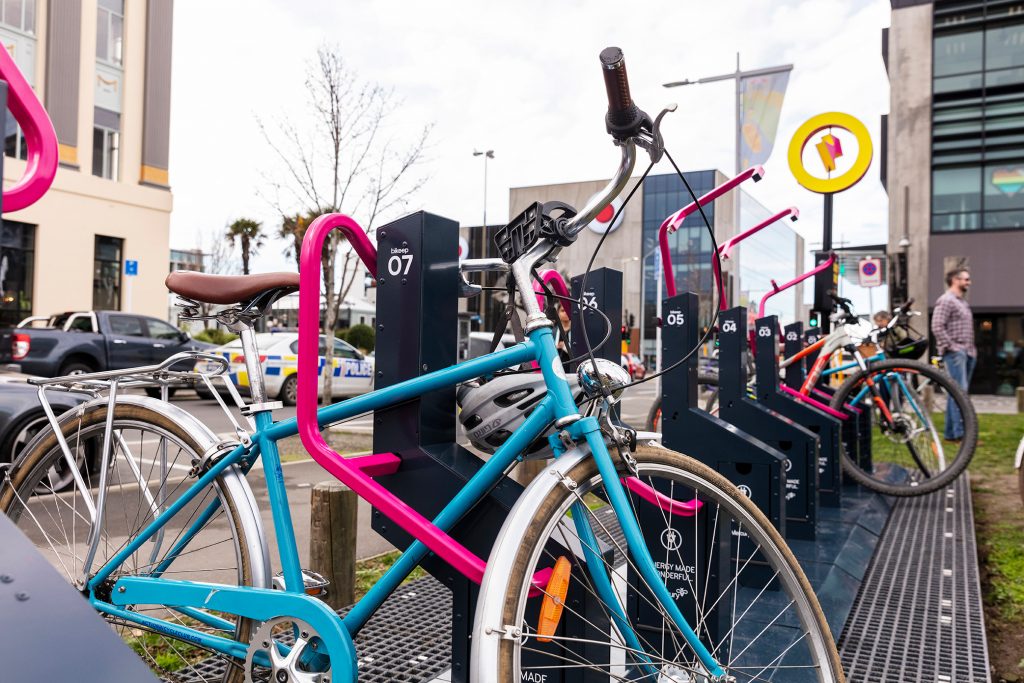 The Locky Dock stations were launched with some fanfare in mid-June by the Associate Transport Minister Julie-Anne Genter. Currently there are nine locations in central Christchurch where you can safely park your bike, plus another at Northlands, with more planned over time (e.g. I gather that one will be placed at the hospital).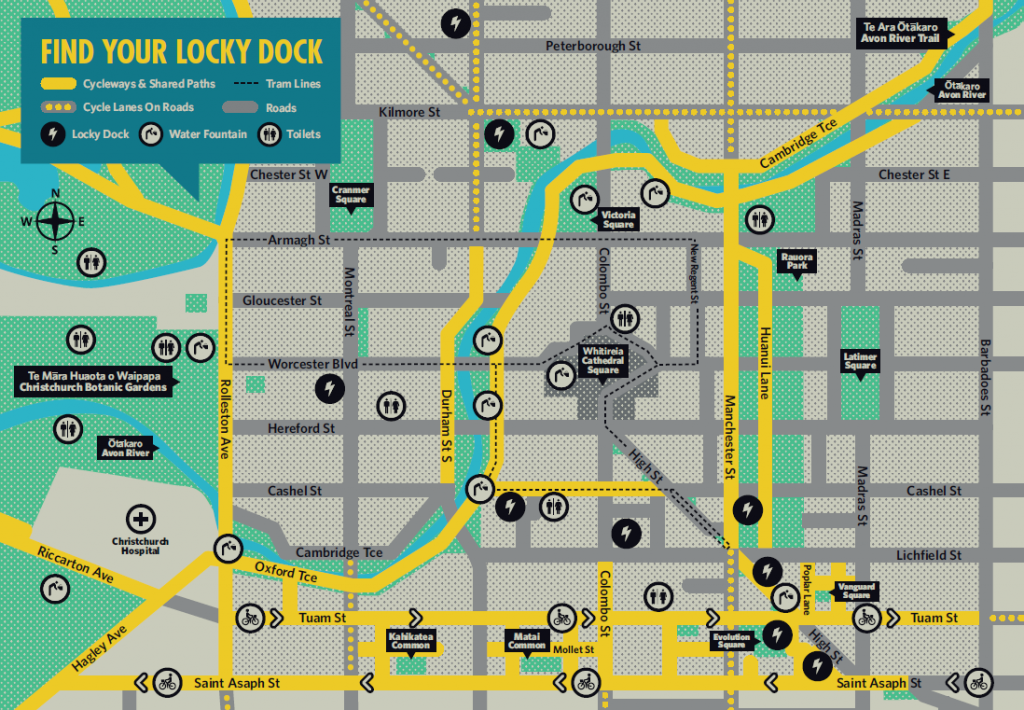 Initially the main way that you could unlock the bike parks was via a smartphone app, Bikeep, available for both Android and iPhone. I've used the app a couple of times to lock a bike and, once you've registered your phone number, it's pretty straightforward to use. I understand now that in Christchurch another method available to use is to simply use your bus Metrocard to "tap and go"; I haven't tried that yet though.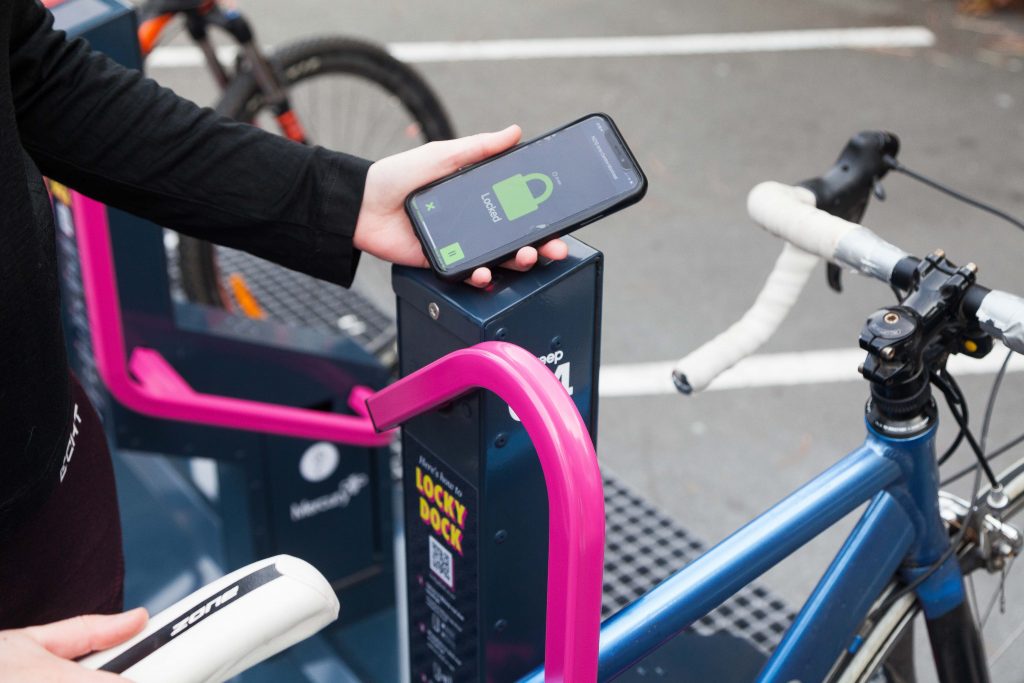 The locking swing arm is quite a clever design, so that your frame and wheel are well secured while parked. The technology comes from Europe where they are well used and very secure (CCTV/alarm built in too). By the way, if you're wondering how all of this is paid for, the trick is the advertising screen placed next to each station, which helps to cover setup and ongoing costs.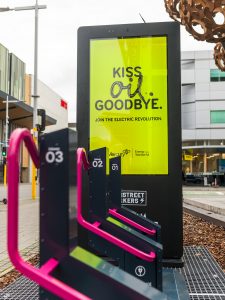 If you've seen these Locky Dock stations around the city but been unsure about trying them out, maybe it's time to give them a go? Just download the free app or grab your Metrocard. And for those of you needing to recharge your e-device, just bring along your cable and get some free electrons too. If you can think of other great locations for installing one of these stations, just contact the operators Big Street Bikers with your idea.
Have you tried out the Locky Dock stations yet?