After a slight false start, spring has been returning to the garden city, and the daffodils (and cyclists) are certainly out in growing numbers around the city. I had the opportunity to have a look around town the other day, and that also allowed me to check out for the first time this new development in South Hagley Park: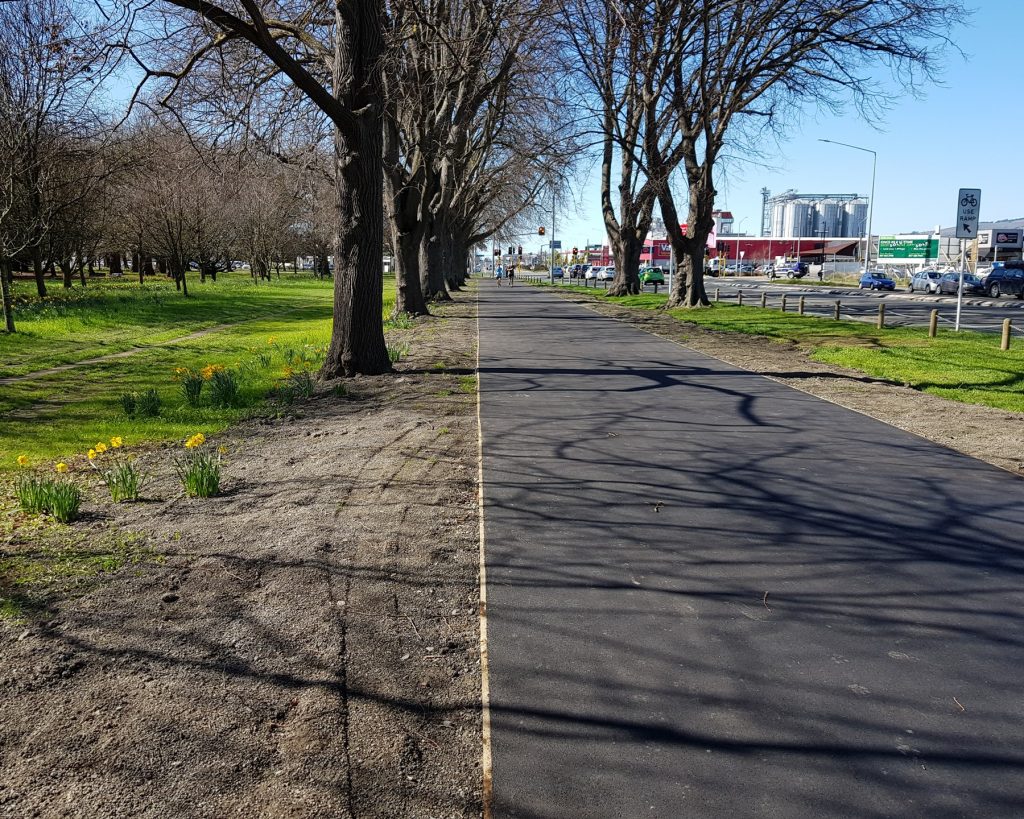 Regular users of the park will recall that the south-western pathway around the perimeter was previously just an unsealed one, not always great in wet weather. As you can see, this has now been replaced with a new 4m-wide sealed pathway all the way from the signalised crossing halfway along Deans Ave around to the signalised crossing at Grove Rd.
As someone who regularly bikes to/from the Blood Donor Centre off Deans Ave, this is another great addition to the growing network of cycling routes around the city. And for those who just enjoy going for a ride with the family around the Park, this will certainly make that an easier exercise!
Have you tried this new pathway yet?