We've just had the shortest day of the year, and with it the annual Winter Solstice Ride. So it seems appropriate to share a pic from the evening, just before everyone headed away…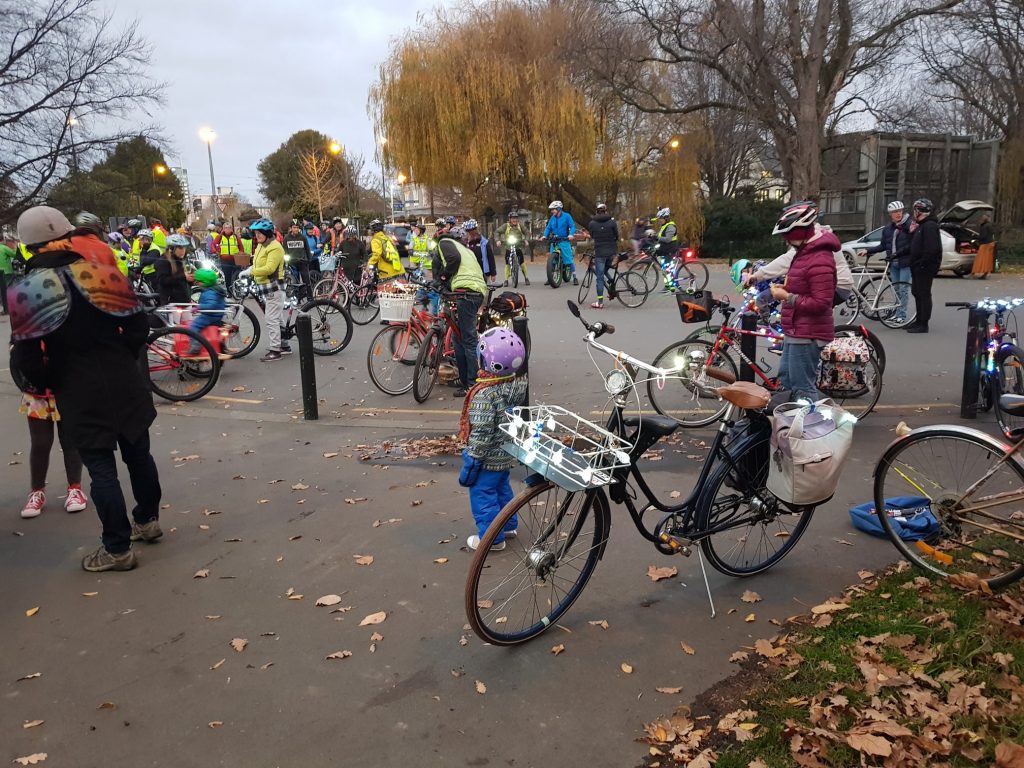 The cooler weather kept a few away this year; maybe the late notice post-lockdown also didn't help, so the all-time attendance record wasn't under threat. But 224 keen individuals did show up, including numerous excited youngsters and even a couple of dogs!
As usual, there were some brilliantly decorated and lit up bikes on display; some people really go all out, which is great to see. The crowd behaved well on the ride with no major dramas and plenty of local hospitality spots got some welcome business afterwards as well. Thanks to everyone who attended – see you next year!
Did you go on the Winter Solstice Ride this year?