For those who have been around the cycling scene in Christchurch for a while, the one retail institution that has outlasted them all is the Cycle Trading Company, currently in Elgin St, Sydenham. And the long-standing institution behind that institution has been Keith Guthrie, cycle retailer and collector extraordinaire. So it is sad news to hear that Keith recently passed away on Feb 12th, aged 69.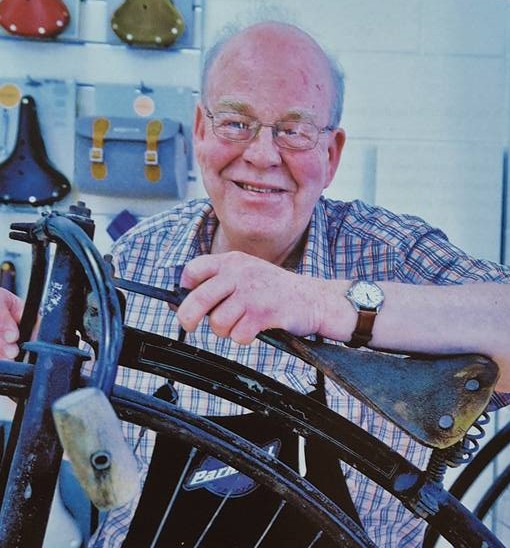 Unlike some people, I have had only a fleeting connection with Keith over the years. The only bike I actually bought from CTC was a silver folding bike in the early 2000s when I was looking for something to take with me on trips. The last time I saw him was at the 2017 NZ Bike Expo when he gave a seminar on the history of the bicycle (not surprisingly, he had a lot to say!).
In an earlier era when most bike shops were focused on the sporty mountain bikes and road bikes, the Cycle Trading Company was the place to go to get a more "everyday" bike, or something more unusual like a cargo bike (or my foldy). For over 45 years, Keith was the man to seek out when you needed a bit of expert advice on a bike or part – the more unusual, the better…
Over the years, Keith also acquired an amazing collection of over 100 bikes of all vintages, right back to the original "boneshakers" and penny-farthings. He generously loaned them out to special events, such as the 2017 Ride On cycling heritage exhibition at the Arts Centre.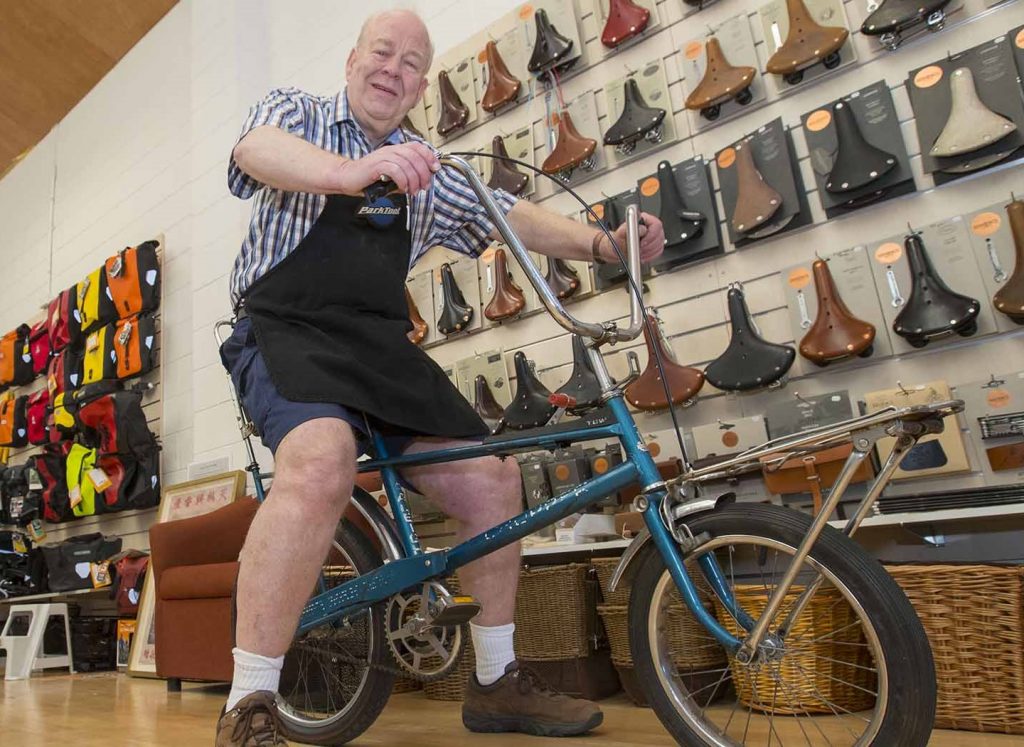 Keith's funeral will be held this Thurs 20th at the Christchurch City Salvation Army Worship and Community Centre (cnr Colombo / Salisbury Sts) from 11am.
Did you know Keith? Feel free to say a few words here…