Our photo this week comes from guest contributor Chris:
"I just snapped a photo on the way home last night; I thought you might be interested in using it (it's the Lincoln/Barrington/Whiteleigh intersection by the way):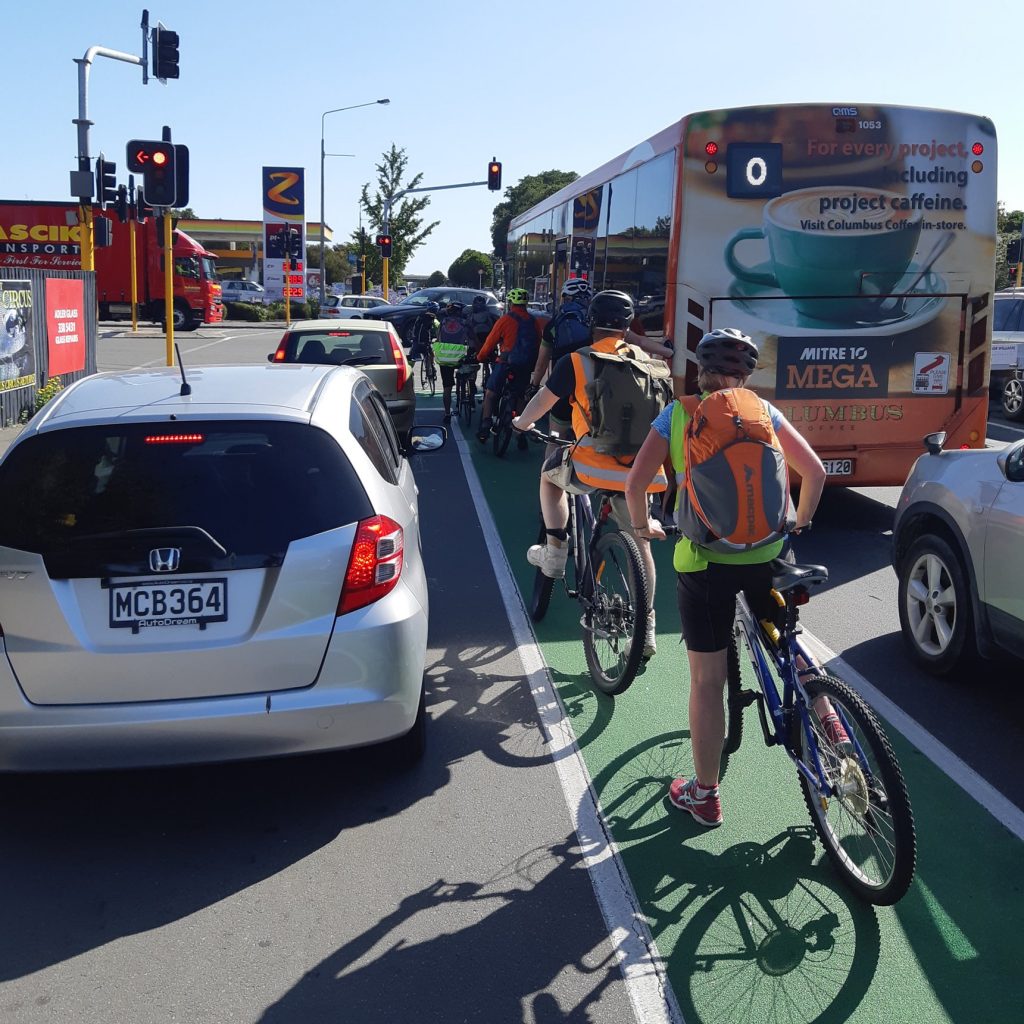 "I thought it was interesting for the high number of cyclists,  the inherent scariness of cycle lanes located between traffic lanes (note one person leaning on the stationary bus), and the unsafe situation that happened a few seconds after this when the light went green and the bus at the front tried to pull into the bus stop on the other side of the intersection. Half of the cyclists carried on through and the bus had to wait for them, while half of the cyclists stopped to let the bus in – it was all very confusing!"
While better than nothing, cycle lanes between busy traffic lanes are certainly a bit daunting for many people. And the common practice of placing bus stops immediately after an intersection is potentially problematic if there are good cycle numbers like in this picture. Perhaps we need a few more bus-bike interaction workshops again in the city?
Have others experienced this situation? Any ideas for resolving it?