Biketober convenor Robert sums up this year's activities:
The third annual Biketober Festival of Cycling held in Christchurch is over for another year. How did it go ? Did you participate in any of the 60 different events ? What was your experience ? Do you think the festival is worthy of continuing as an annual event, and if so, what changes would you like to see?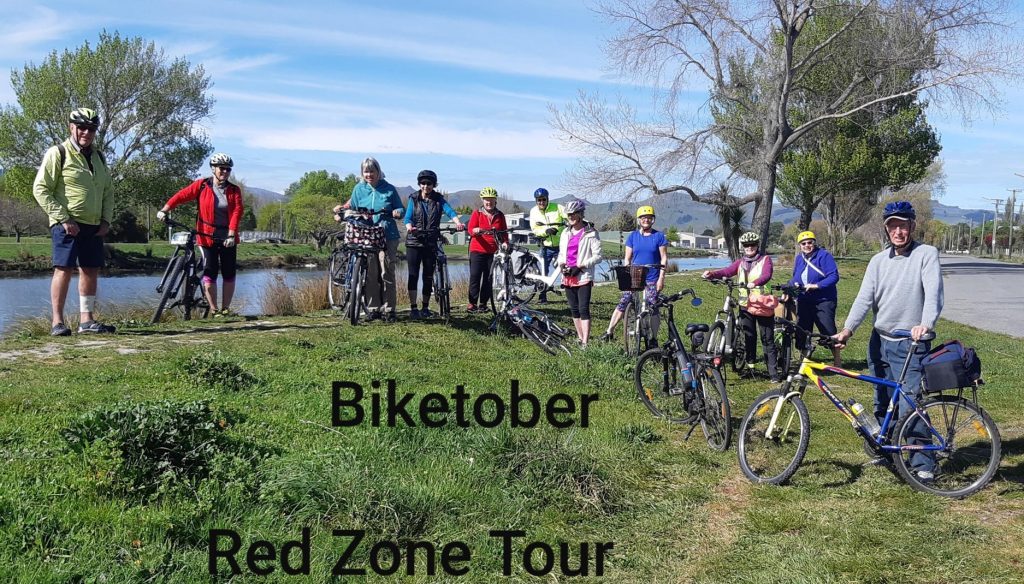 To help answer some of these questions, the Biketober Team has thrown together some statistics for this years events along with some background thoughts to consider (thanks to those who completed a survey earlier this month!).
The Biketober format for 2019 followed what worked well in 2018; staging a variety of small events organised by the team themselves, or in association with other related cycling groups in the city. Some events were put forward by external organisations; Biketober simply added them to the programme.
Year
Biketober Events (Organised by Biketober + Friends)
Externally Organised
Total Events
2017
30 events
(attendance recorded: 500-600)
33 events
(1000s attended major events)
63
2018
50 events
(attendance not recorded)
23 Events
(NZ Bike Expo only major event)
73
2019
41 events
(attendance recorded: 900-1000)
19 Events
(attendance est.: many 100s)
60
Biketober opening event, The Rainbow Rave, even in the rain, was a blast!! Definitely a 'must do again'…
Collaboration with other organisations has enabled Biketober to piggy-back into their marketing channels (and vice versa) which can broaden the audience reach at minimal cost. Working with The Breeze Walking Festival, Creative Junk, Beca Heritage Festival, QTopia, Scape Public Art and the UC Bike Fest helped to raise the Biketober profile considerably.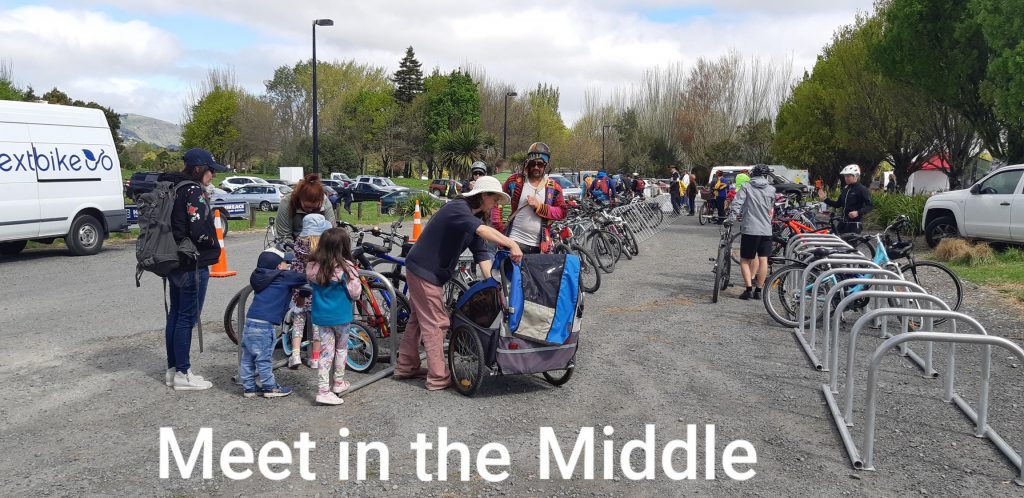 The first Biketober held in 2017 boasted four major events. New Zealand Bike Expo was held for the first time and CCC organised the City of Cycles events as part of the Beca Heritage Festival. CCC also organised a Streets for People day which brought people to the Square and surrounds on bikes and foot for a fun day out in their 1000s. The Asia Pacific Cycling Conference was held in the city. October was awash with large events. A year later, in 2018 the New Zealand Bike Expo was the only major event for Biketober. There were no major everyday cycling related events in 2019.
The Biketober MyPassport Competition and One Day Challenge became the anchor events for 2019, with almost 100 participants for the competition, 36 for the challenge, and 60 attending the prize-giving. The digital passport code system was quite a hit with participants and well received by our destinations. Over 2170 code entries to produce the digital passport stamp were made. There was a good Passport buzz over the month, in spite of 16 competition days having rainfall to some degree.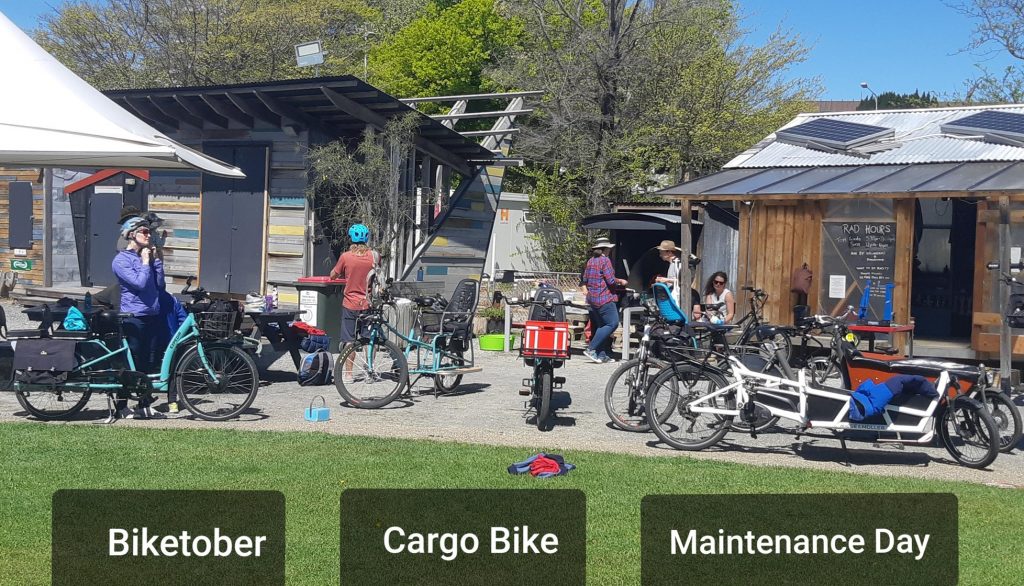 From Participants…
"I've really enjoyed getting to know the different places around Christchurch, plus it's a great way to get fitter!"
"It was super fun, great culture around the whole event, well-designed and well run!!!, and a great way to get to know the town and cycling community better"
From Destinations…
"I think it's a great concept!"
"I really liked how we could do half the cost of advertising as a cash payment and the other half as prizes. It made it more worthwhile to us."
"Loved the paperless aspect this year, made things really easy for us and participants. As mentioned, we didn't really see many participants make purchases. Most just came in, got the code then left. Still big fans of the initiative though"
What will 2020 bring? The Biketober Team are considering doing it all again using a similar formula; working on offering more interesting themed rides and events in each of the seven categories (family, social, workshop, etc). October is a busy month for a range of events; Biketober can tap into external events simply by encouraging people to go by bike to them. Collaborate, rather than compete or cannibalise. Of course we would love to see New Zealand Bike Expo back on the calendar. Possibly even the opening of the Lyttelton Tunnel to bikes only for a quick ride through?
A major event from CCC again (or other major player) would ice the cake nicely. But equally essential are the social events, the educational rides and the workshops / seminars that introduce and encourage people to begin their cycling journey.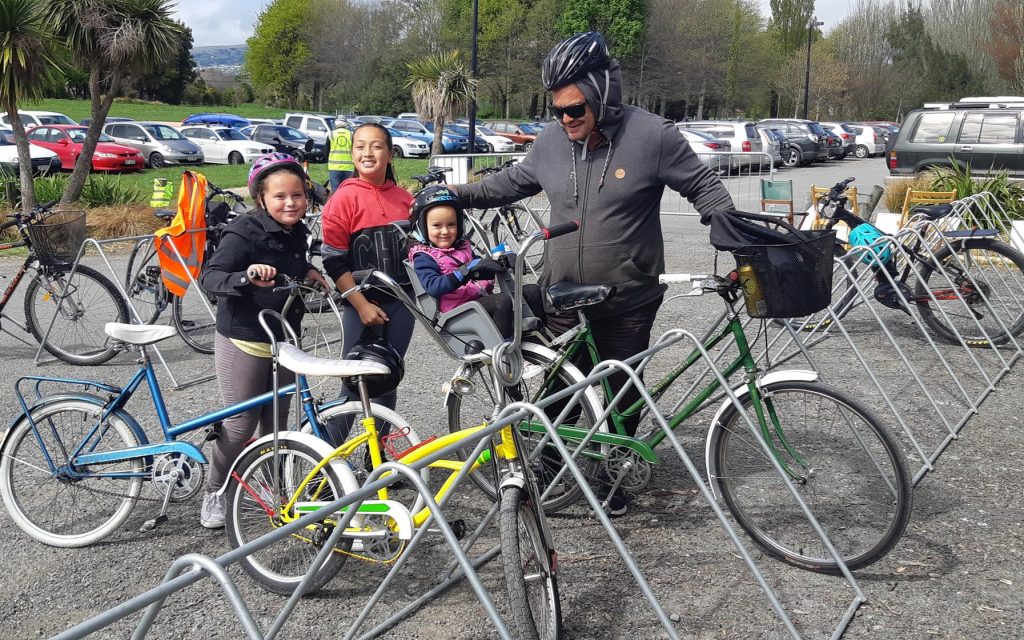 The Biketober Team looks forward to seeing you again with your friends in 2020. Before then, please share your ideas and thoughts with us.
Comment below, or email hello@biketoberchch.nz
What did YOU think of Biketober 2019?