The tragic events of last week on the outskirts of town and the subsequent suggestions of poor cycle-friendly safety practices can make it feel like the world is very much against you when on your bike. It's a theme that comes up continually in relatively low cycling usage countries like New Zealand and, as you can see from this Oct 2012 post, it has been an ongoing grumble. I tend to subscribe to the "incompetence rather than malice" theory on these matters, and the more interesting question is whether it feels like things have improved or not since then…
So the other day I had to ride to town for a meeting at the City Council. As I rode in from Somerfield, I noticed a number of things that got me wondering:
 Just north of Brougham St, Antigua St is currently down to one lane southbound while SCIRT repair pipes. For cyclists travelling north (on what is probably the busiest cycle route from south of the city) the options are now to either travel along busy Brougham St to one of the adjacent streets, or to somehow amble (illegally) along the Antigua St footpath. Hmm, couldn't something a little more proactive have been arranged?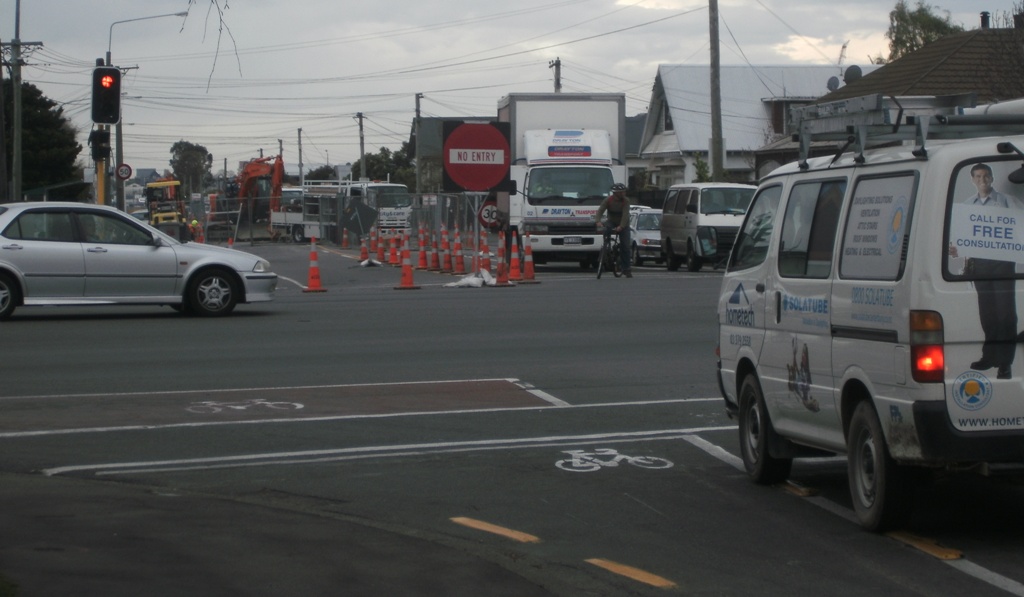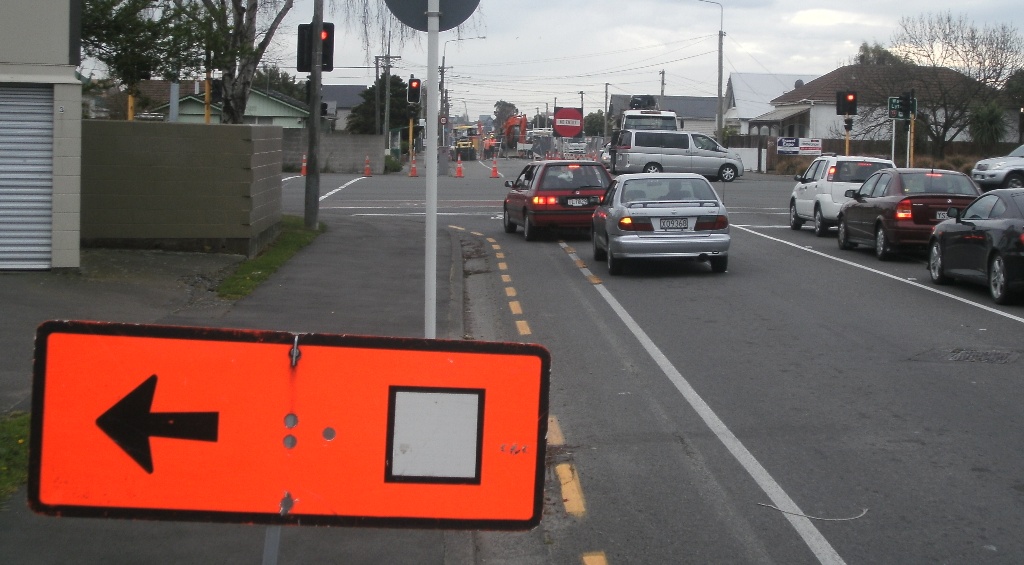 Once in town, at the top of Antigua St, the historic Boatshed Footbridge is still out of action. Hmm, how come it's the non-road bridges that don't seem to be reopened so quickly? Not as much load on these bridges; can't be that hard to get something in the interim? For a while, the Hospital were resisting letting riders using the ambulance bridge as an alternative route, but to their credit, they have now made a short-cut detour (well, the District Health Board are supposed to be promoting healthy lifestyles after all…)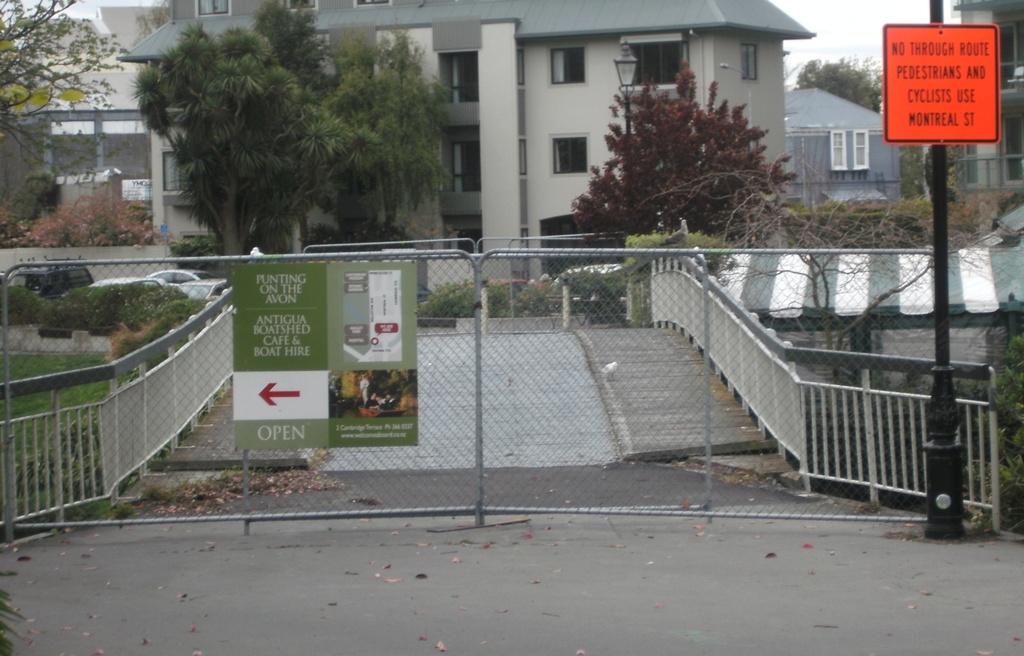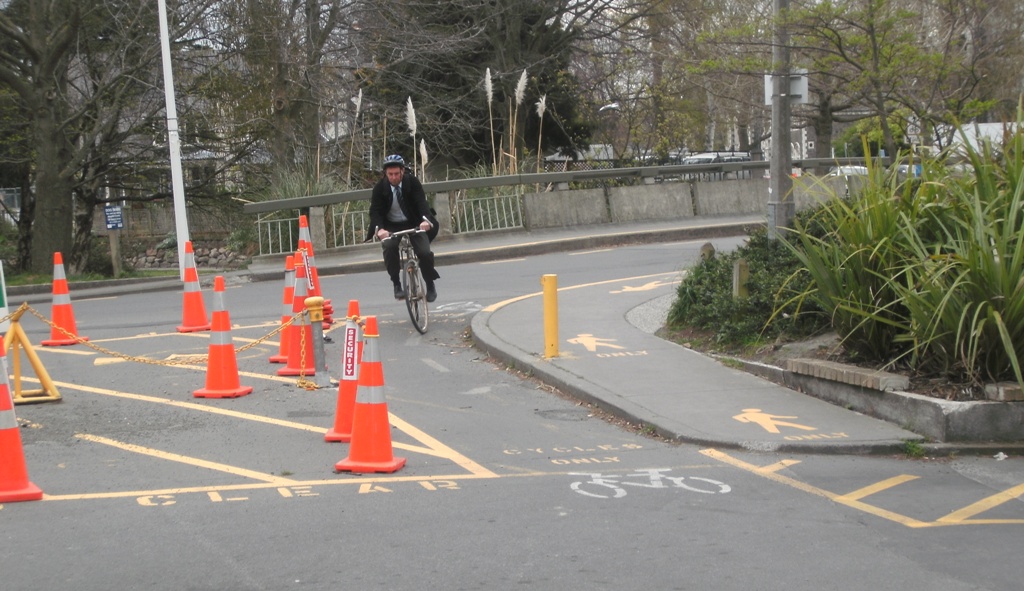 Then it's time to visit the City Council and at last there's some good news: the scaffolding that had been covering all of the visitor bike parking in Hereford St has finally been removed. But why in the two months they were out of action couldn't the Council provide some temporary parking for its visitors?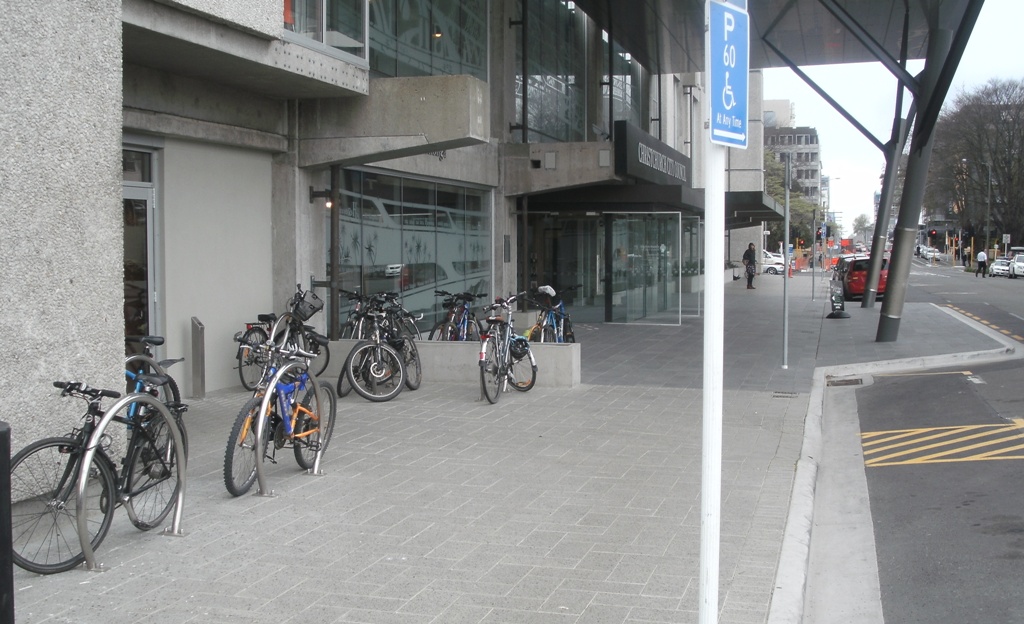 To finish things off, when I headed towards Ilam afterwards through Hagley Park I was confronted with more pipe works blocking the main cycleway to Fendalton (again, one of the major cycle routes in the city) with nary a warning sign advising of detours.
One of these incidents on its own could just be an oversight. But collectively you just start wondering how much the city truly wants to be a cycle-friendly city. We know there's a lot of work to go to rebuild the city (and we are looking forward to some great cycling facilities), but it would be nice if cycling was being more positively thought about while that work was going on…
Do you feel like cycling is more proactively considered in traffic planning these days?