Last month, we introduced to you the new section of cycleway along Ferry Road that forms part of the Heathcote Expressway route from town out to The Tannery in Woolston, and ultimately Heathcote Valley. One more piece of the puzzle has just been completed along Cumnor Tce alongside the Heathcote River. Between Chichester St and Garlands Rd there is now a shared pathway: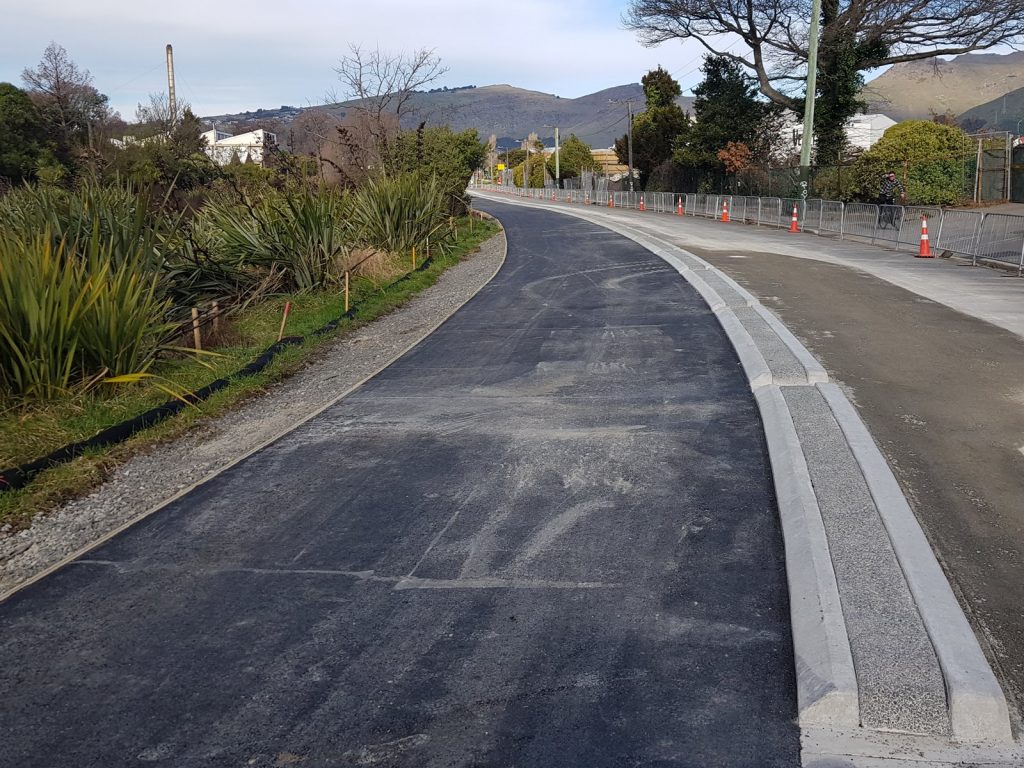 That's what it looked like last week when it was almost completed; this week the 4m-wide pathway is fully open. The adjacent roadway has been made one-way only from Garlands Rd (coming towards you in the photo). Arguably this section could have remained a quiet neighbourhood greenway route (like the section immediately northwest of here), although it does get a bit of traffic to some of the businesses here.
Have you ridden the new pathway yet? What did you think?