Steven Muir has been a regular contributor to "Cycling in Chch" since the start. Many will be familiar with his numerous inventive cycling accessories, a lot of them captured on his cycletrailers.co.nz website. It's hard to believe now, given that we've hardly seen any of the white stuff since, but back in June 2012 Christchurch was in the grip of some snowy weather, and Steve had the answer for still getting around by bike: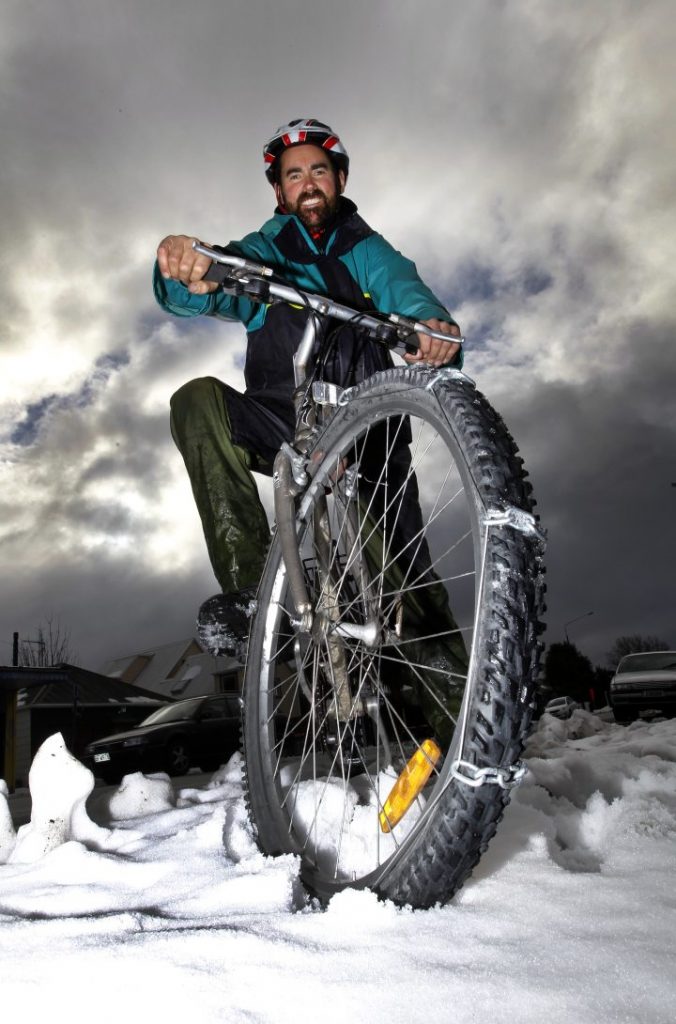 The snow is certainly coming down thickly. At this rate I will need to get my bike snow chains out. They work really well for ice, though for slushy stuff a normal knobbly tyre is usually adequate. The NZ Herald video from last year is still available with me & the 3 wheeler which has a rear tyre fitted with bolts for grip (1:32 min thru) – NZ Herald video
Details on how to make your own snow tyres or chains are on snowtyres2012.pdf
As he outlined in a subsequent post, the bike snow chains worked a treat in the icy conditions. Have you tried creating snow chains for your bike?