The new separated cycleways have given a dramatic transformation to our city cycling network. Lots of people are now enjoying these new connections around town. However, if there was one particular thing that is causing ongoing angst for all parties on the road, it would have to be the protected cycle phases at traffic signals.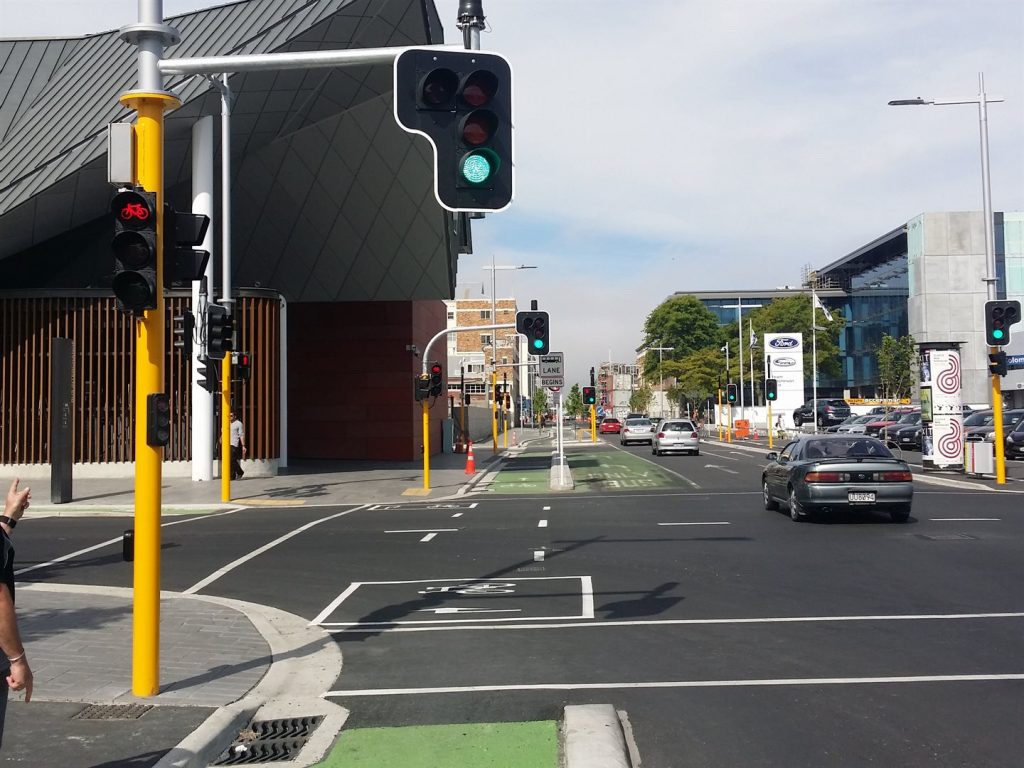 You have probably come across this feature: typically cyclists get to go first with through-traffic, while turning traffic is held back. Then cyclists are stopped so that turning traffic can go. This designed to improve safety by separating conflicting movements in time. There's just one teensy practical problem that often shows up; either:
Turning motorists are held back while there are no cyclists present (sometimes also holding back through-traffic behind them), or
Cyclists are held back while there are no turning motorists present (this is particularly an issue along the Tuam / St Asaph corridors where it is difficult for many riders to keep up with the start of the synchronised "green wave").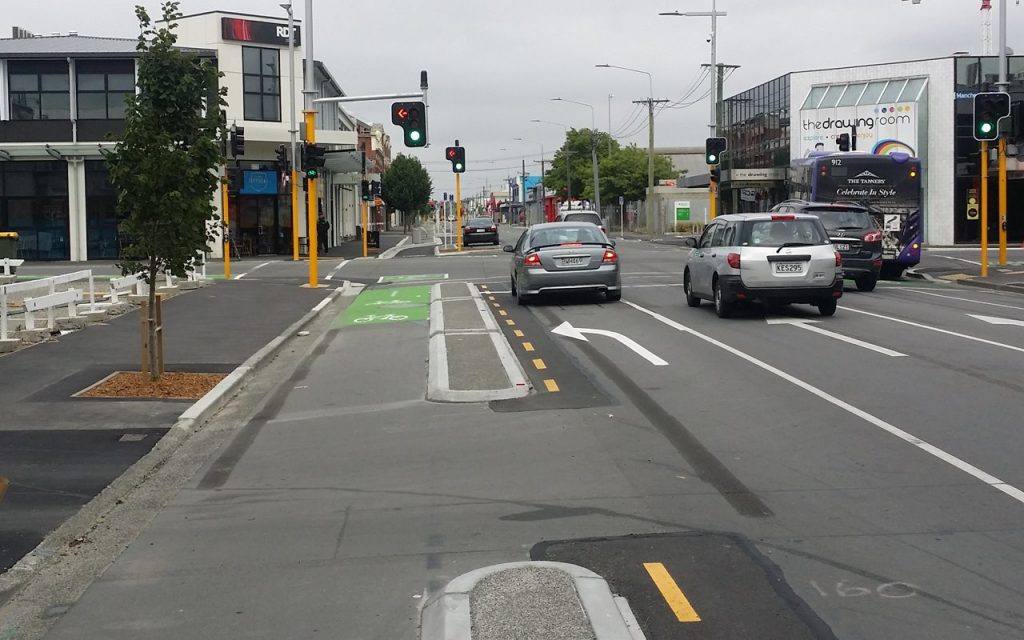 In both cases, the frustration with this situation can lead to road users ignoring the signals and going anyway (usually after checking the way is clear first). What follows is invariably some accusations across social media and the like of red-light running "law breakers".
So how has this issue come about? The problem stems from a current little legal anomaly over what is deemed a "roadway"; as explained previously, a roadway is "that portion of the road used or reasonably usable for the time being for vehicular traffic in general." At present, the general consensus is that a separated cycleway is not a roadway in NZ because general traffic can't use them (unlike a painted on-road cycle lane that a motorists could still drive over).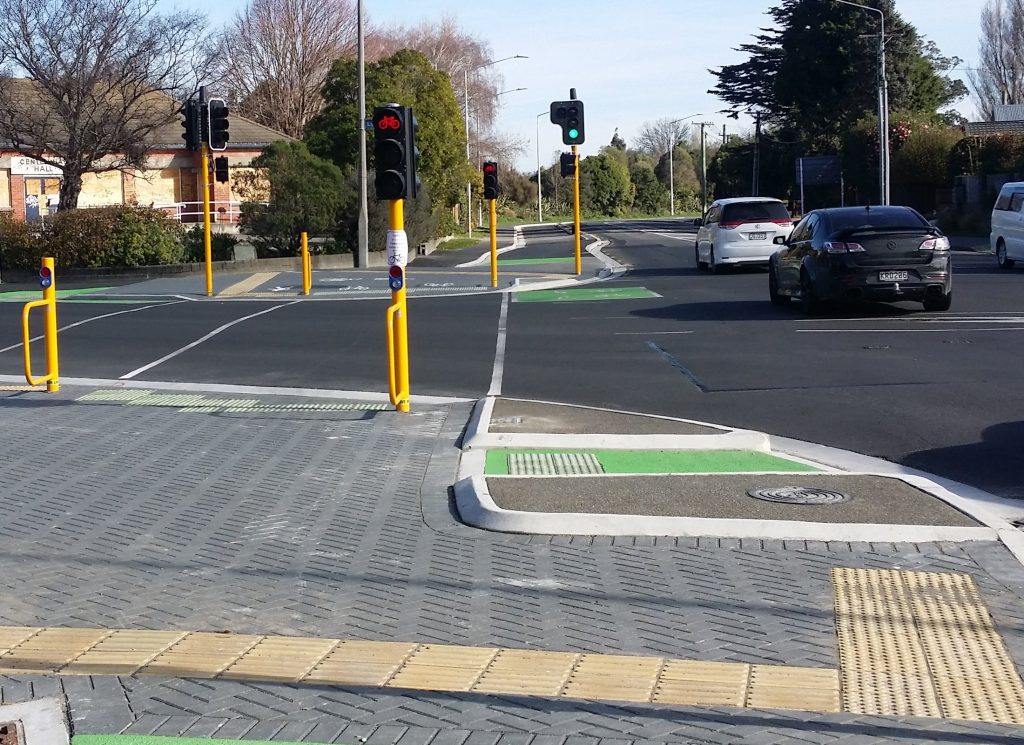 Why is this important? Because an "intersection" can only be between two or more "roadways", so anything that isn't a roadway (like when a separated cycleway crosses a side road) isn't subject to the standard intersection give way rules, such as "turning traffic should give way to through traffic". Without that protection, separated signals phases are required to legally control the two conflicting movements.
This might be fine where there is a steady enough stream of cyclists and/or turning traffic to keep separate. But when the two movements are a bit more intermittent, that separation in time starts to get a bit grating.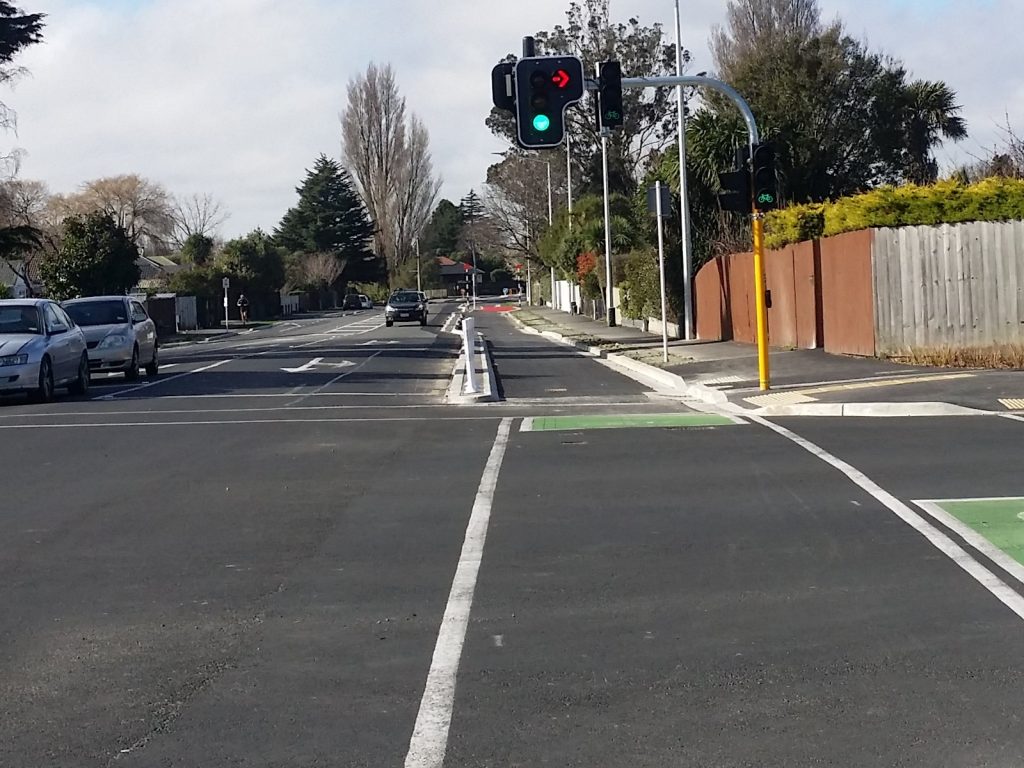 What would be nice is to have a way to let turning traffic go after a brief initial cycling head-start while still requiring them to give way to any through-cyclists. This is not too dissimilar to the current rules around pedestrians at traffic signals; motorists are allowed to turn once any red arrows disappear but, regardless of the 'compliance' of any person crossing the side road, they still have to give way to them.
An interesting idea I saw in New York a few years ago was the concept of a flashing yellow arrow along some of the city's new protected cycle route streets. After a red arrow had been displayed, the signal switched to a flashing yellow one, which allowed turning traffic to move but reminded them that they still had to watch for any pedestrians or cyclists crossing their path.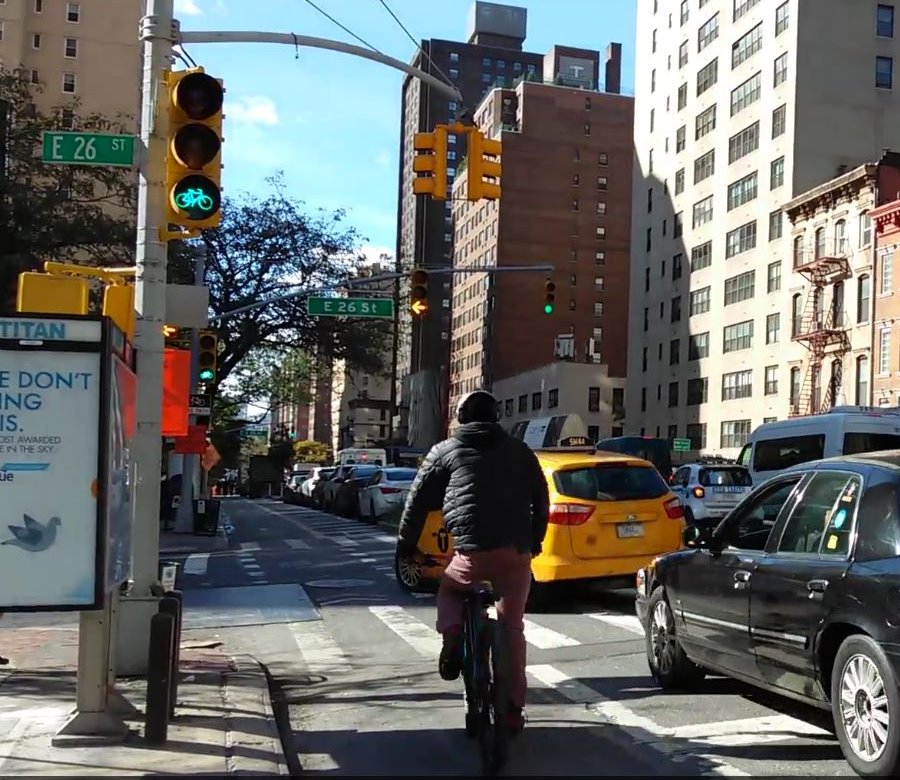 My colleague Megan also came across these during her study tour of North America in 2016, and there is a bit of interest to try to get these trialled here. In NZ, when flashing yellow signals are displayed (often for maintenance reasons), normal give way rules apply; we also have the ability to use traffic signs to override signals. You can read a bit more about the concept from a recent traffic signals workshop presentation. Christchurch and Auckland are now interested in trying to get some on the ground (assuming they can get around the legal technicalities – changing the definition of "roadway"would solve a lot of problems for starters…).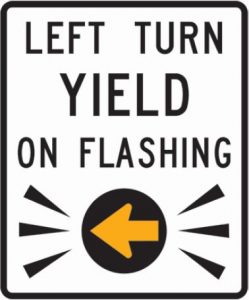 A flashing yellow arrow could also benefit pedestrians who, although they already enjoy legal precedence over turning traffic, could probably do with an additional reminder to motorists of their obligations.
An interesting alternative idea is to display a flashing yellow cycle signal instead. Would putting the onus of caution on cyclists be a better solution?
Protected cycle signals are currently a double-edged sword in providing safe separation of users but with the frustration of having to wait sometimes. Flashing yellow arrows might be one way to resolve this dilemma – if we can get them implemented in NZ…
What do you think about protected signal phasing along cycleways?