Guest blogger Robert has a look around our growing cycleway network:
"Life is one big road with lots of signs. So when you ride through the ruts, don't complicate your mind. Flee from hate, mischief and jealousy. Don't bury your thoughts, put your vision to reality. Wake Up and Live!" – Bob Marley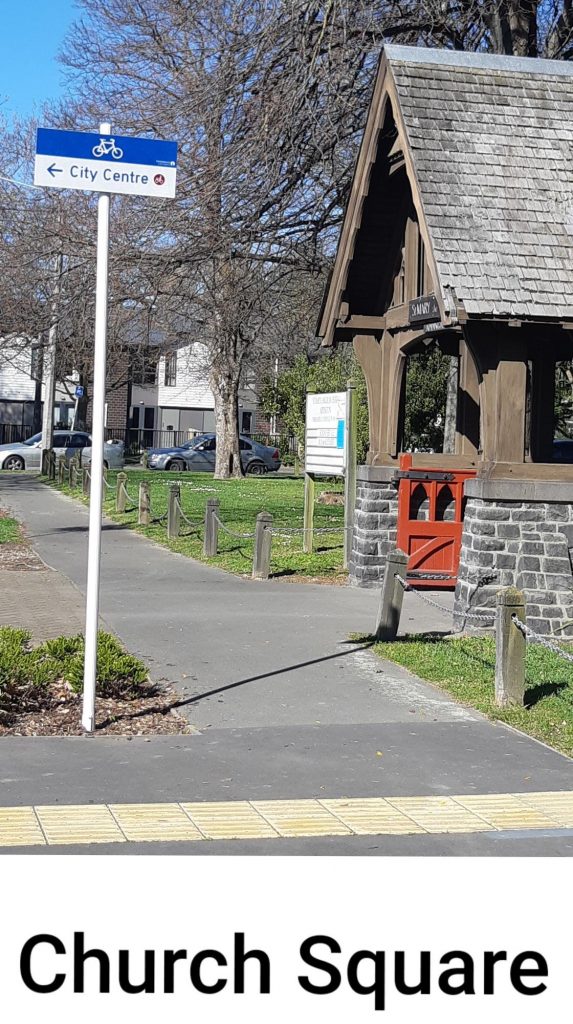 Meanwhile, back in the city …
The Good…
Our Cycleway network becomes an actual network when signage conveys the places that you can go if you follow them. A most important but often overlooked feature of a route for cyclists when compared with standard road signage.  These provide helpful information in an elegantly consistent style. I think they are nicely done.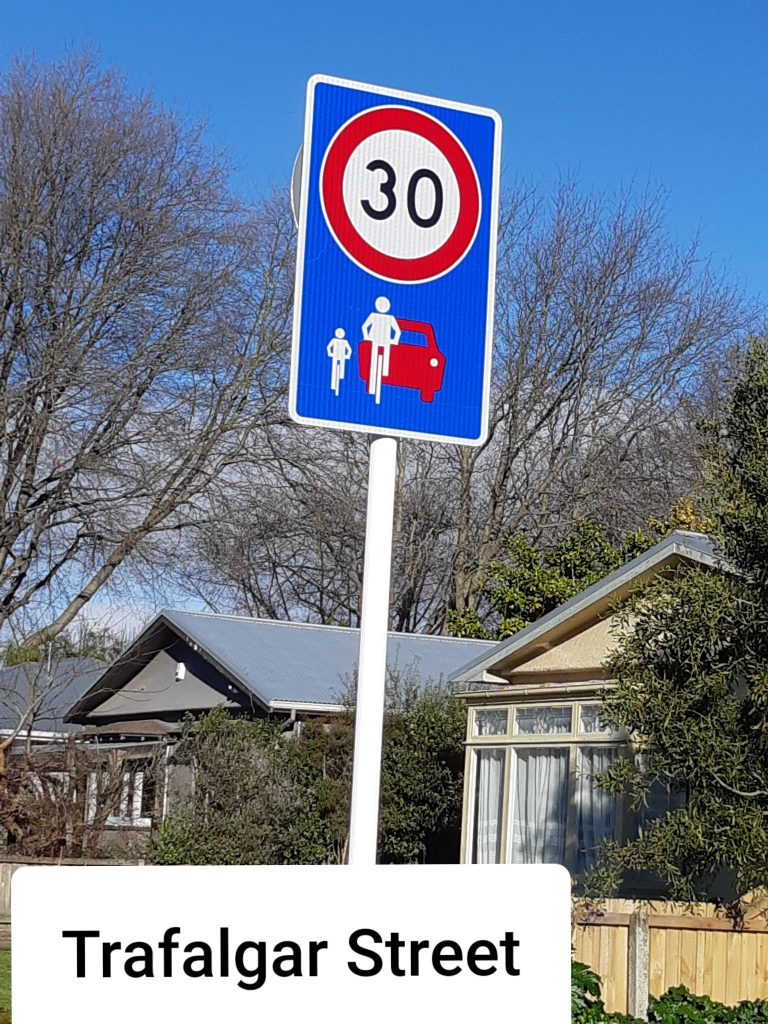 The new and experimental…
These signs are popping up on the greenway sections of the major cycleway routes to indicate to those driving motor vehicles to expect a cycle in front of them. A bike has priority to be in that space if necessary. Without the education to explain that, on this section of road (Trafalgar St, Papanui Parallel; also  situated on Roker Street Quarrymans Trail) motor vehicles may only overtake using the oncoming lane if it is safe to do so, their effectiveness is compromised. Despite the best of intentions  (30km/h speed limit, traffic calming infrastructure) Trafalgar Street remains at times a fast-moving and busy commuter route. This means the cycling experience for school age children (in particular) and others less confident on bikes can be much worse than the fully separated sections of the cycleway.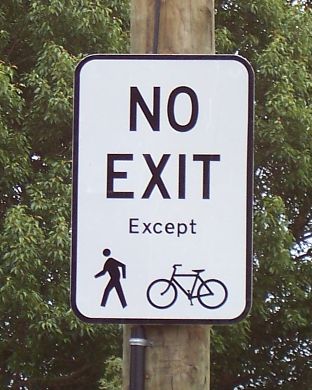 The really useful…
This self-explanatory sign is located on Hills Road, outside Mairehau High School. There must be other locations around the city where such a sign would be very useful… please advise of the ones that you are aware of.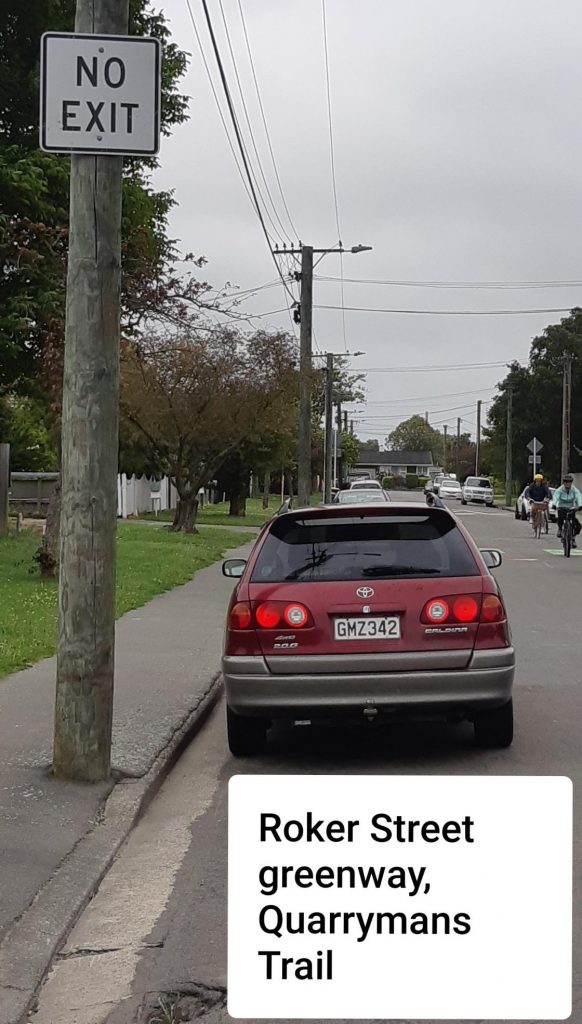 This sign on Roker Street (Quarryman's Trail) could do with such an upgrade, given that there is now a handy connection to Barrington St at the end.
The unfortunately necessary…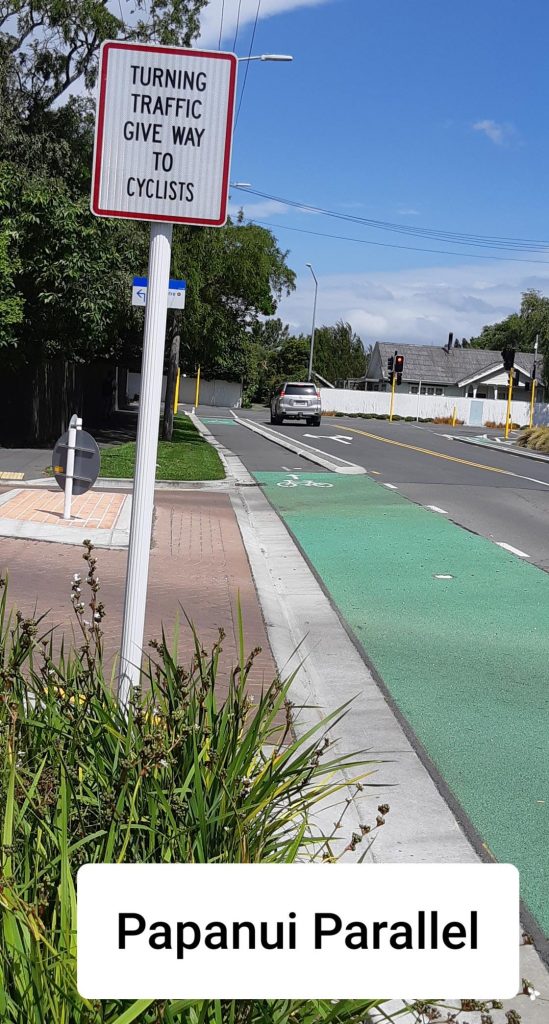 This "Give Way to cyclists" sign when turning across a separated cycle lane reinforces what the legal responsibility is when making a left turn. Back in the day many intersections in the CBD had such signs advising to Give Way to pedestrians who were crossing on a green signal. Now we are getting some Barnes Dance signalling again, less necessary. 
The not so good…
For anyone riding a bike to the north who does not find the Main North Road through Northcote and Redwood particularly appealing, the alternate route via Papanui Parallel Cycleway (Sawyers Arms Road) and the railway pathway to Tuckers Road and onwards comes a bit unstuck without clear signage.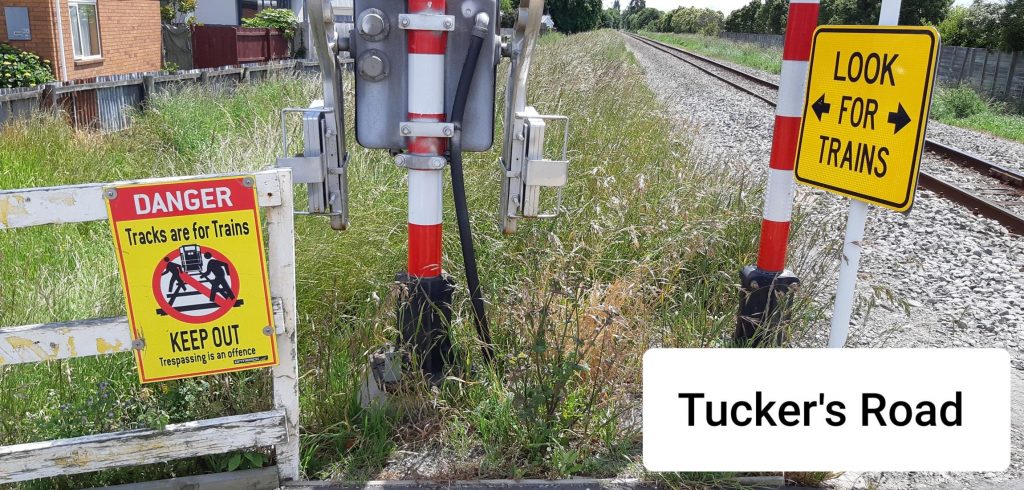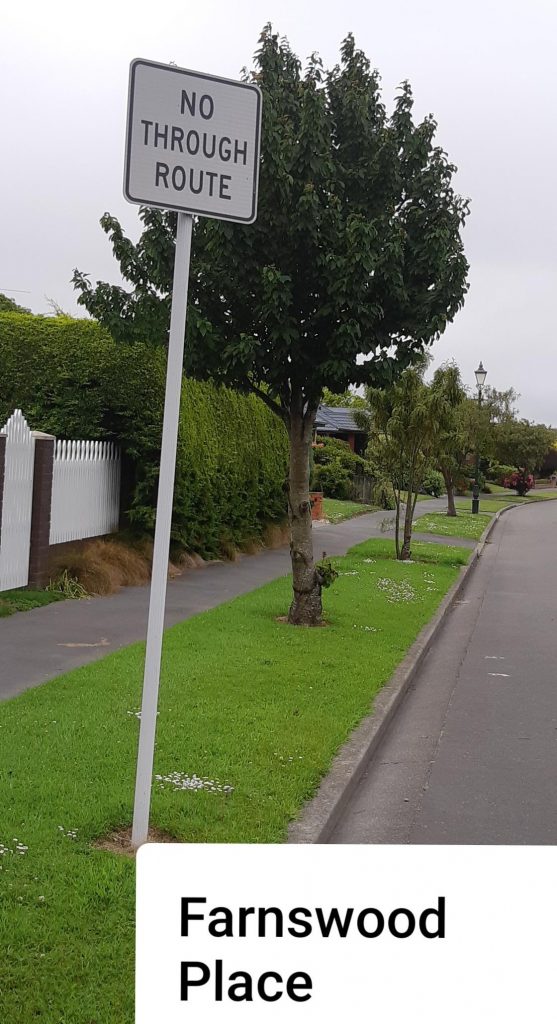 One choice is to take the railway line goat track (not allowed, nor ideal, although some do; the signage in this case is VERY clear). Otherwise ignore the 'No Through Route' sign at nearby Farnswood Place and go via Redwood Park. The cycle route sign however is obliterated behind the large shrub. The alleyway itself is unrecognisable as a useful route at all.
 In 2014 a City Council staff report referred back to the Shirley-Papanui Community board that: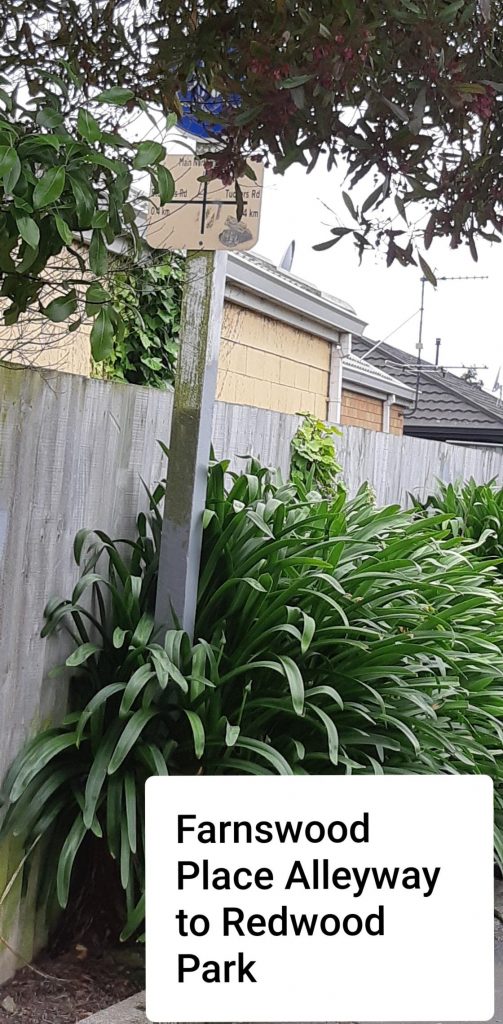 "the interim signage and foliage trimming improvements that have been identified have been initiated."
I am unsure what that exactly means, but nothing appears to have  changed so far.  
 In the future, the Northern Line Major Cycleway will follow a safe and direct route north via the railway line, Barnes Reserve  and a shared path towards Northwood on the Main North Road. The problem is, we do not yet know just how far into the future that will be (it is in the KiwiRail inbox folder).
In the meantime however, small improvements could be made that do enable a safer  and clearer journey north for those unwilling to use Main North Road.  Clear signage is an economical option.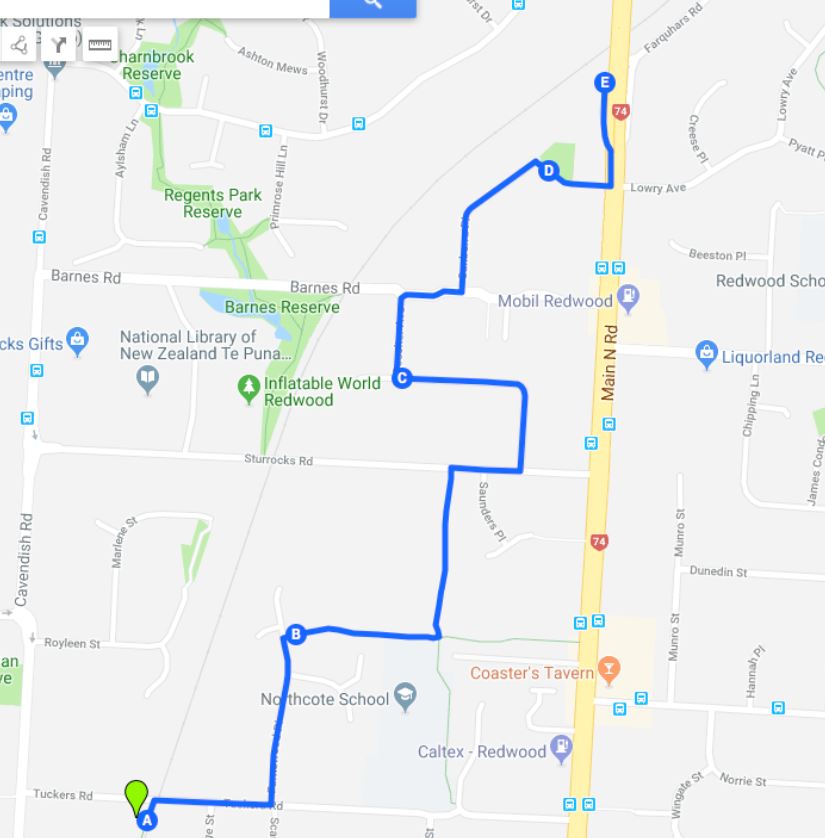 There will no doubt be numerous other examples of good and bad signage for bikes around the city. Let's hear about them.