There's a couple of current consultations by the City Council that are worth having a look at, as they have impacts on people cycling:
(1) Firstly, the central city 30km/h zone is planned to be extended south to take in St Asaph St and a bit more of Hagley Ave (plus a slight extension of the 10km/h shared space zone along Oxford Tce). This was first mooted in 2016, but Council voted not to after failing to get widespread support. Ironically, you would struggle to travel much faster anyway, as the current "green wave" synchronised signals along St Asaph is already set to 30km/h (a consequence of being coordinated with the 30km/h wave in the opposite direction along Tuam).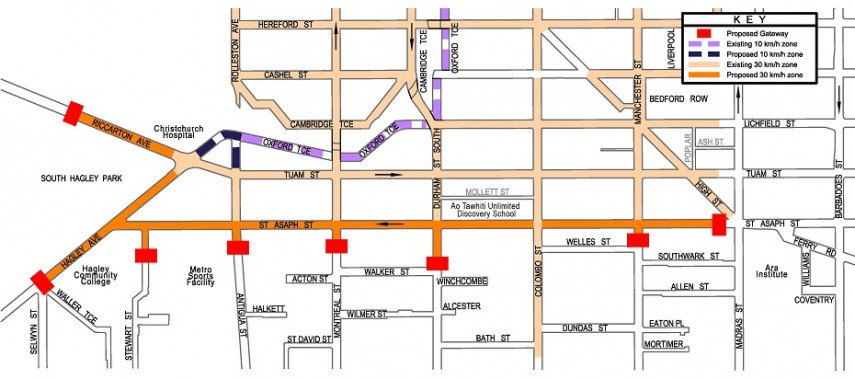 The existing lower speed zone is well liked by many people who walk and bike around the central city, but perhaps not surprisingly there have been plenty of grumbles about this proposal to extend the zone. From a safety perspective though, it's hard to argue with the success of the existing zone after the first two years of its operation, as this crash data shows. Submissions are due by Tue 4th September.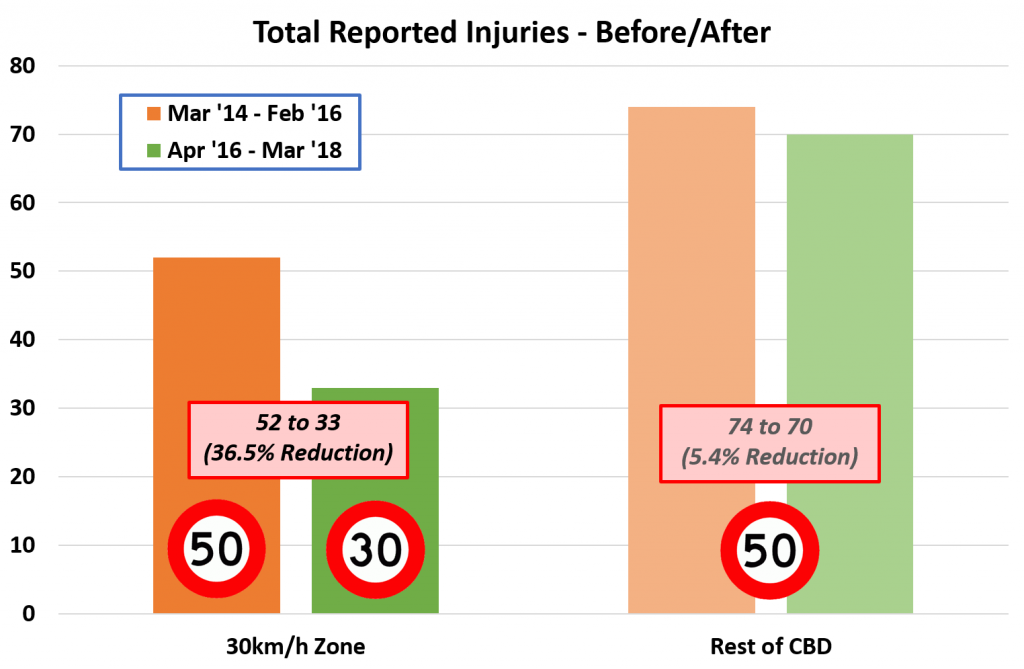 (2) The second set of proposals relate to the Quarrymans Trail Major Cycle Route. The first part of the route has just been completed, but now there's a proposed change to the next section along Sparks Rd and an introduction of 60km/h speed limits.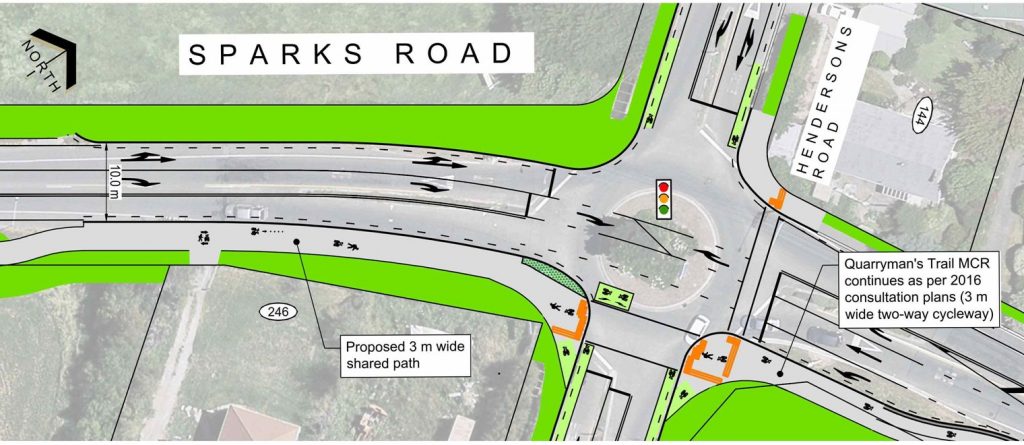 The previously proposed two-way cycleway switched from one side to the other at the Sparks/Hendersons intersection. Due to site constraints, the route will now continue along the southeast side of Sparks Rd, and then only cross at a new set of signals opposite the entrance to the Milns Reserve. While this swap is no major drama, what might be nice is for the citybound side of Sparks Rd to still retain a decent shoulder for the confident riders who may still wish to stay on the road.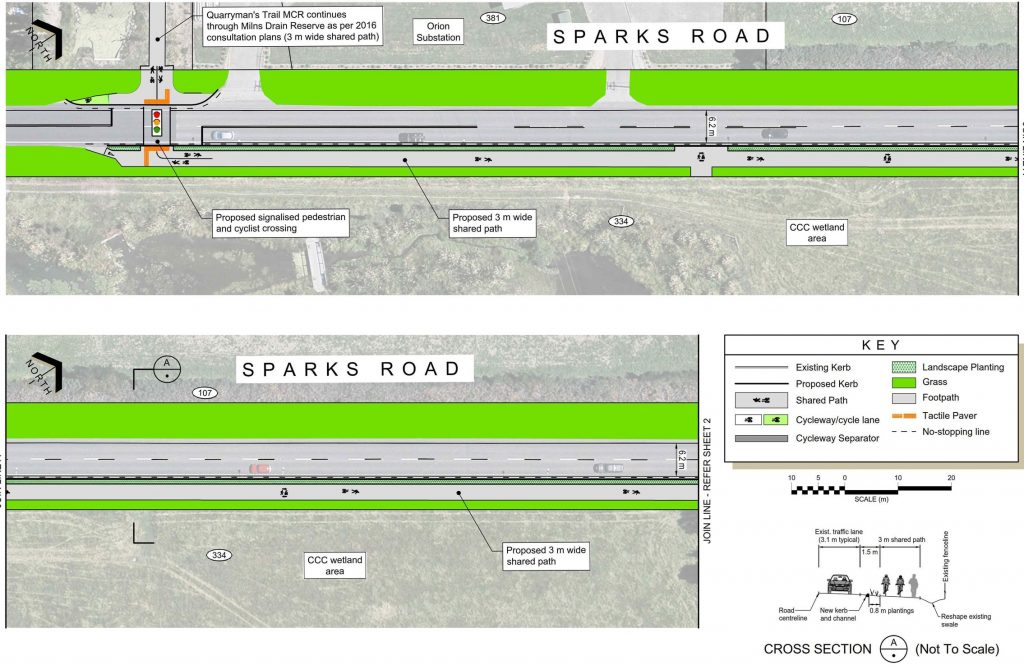 In conjunction with this change, there is also a proposal to reduce the existing 70-80km/h speed limits along Sparks Rd down to 60km/h. For those who have had to put up with traffic whizzing past you on a bike here, this will be a great relief (even with a new cycleway to use). Submissions on these proposals close on Wed 12th September.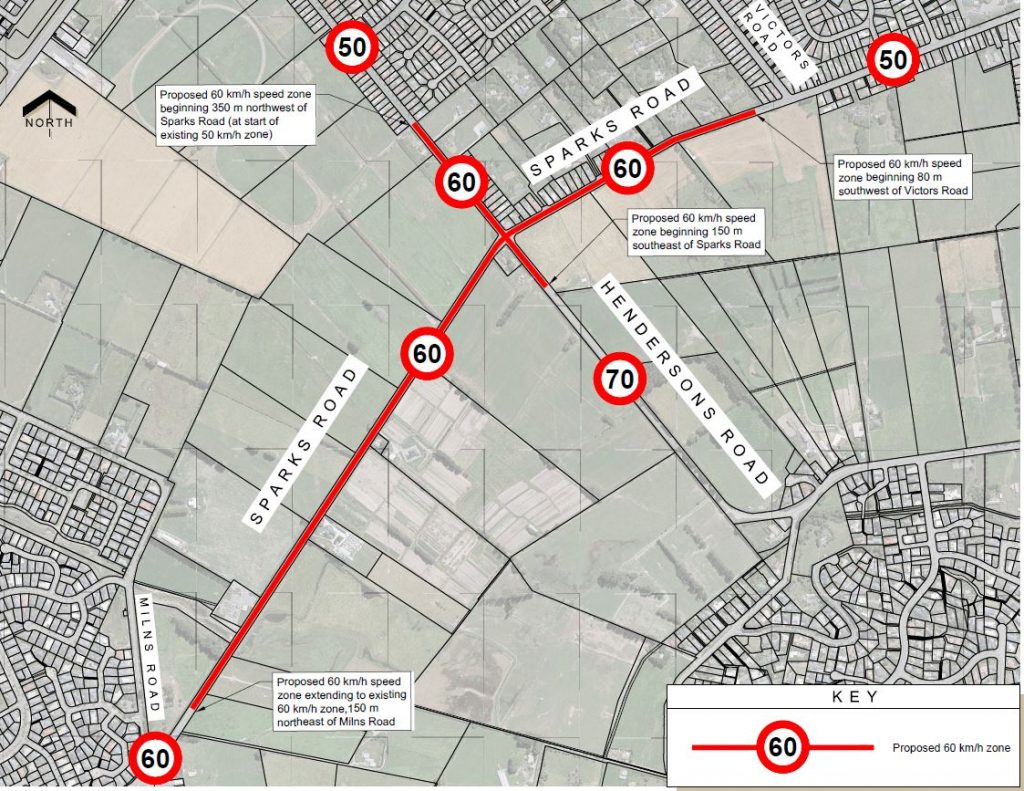 It's not always a given that Council proposals will actually come to fruition, especially when they are a bit contentious like speed limit reductions. So if you support these projects, then make sure you have your say using the easy online forms.
What do you think of these proposals?