As a number of Major Cycle Routes come on-stream, it's pretty important that people know where these routes are and where they go to. So it's good to see quite a few of these popping up around the place now: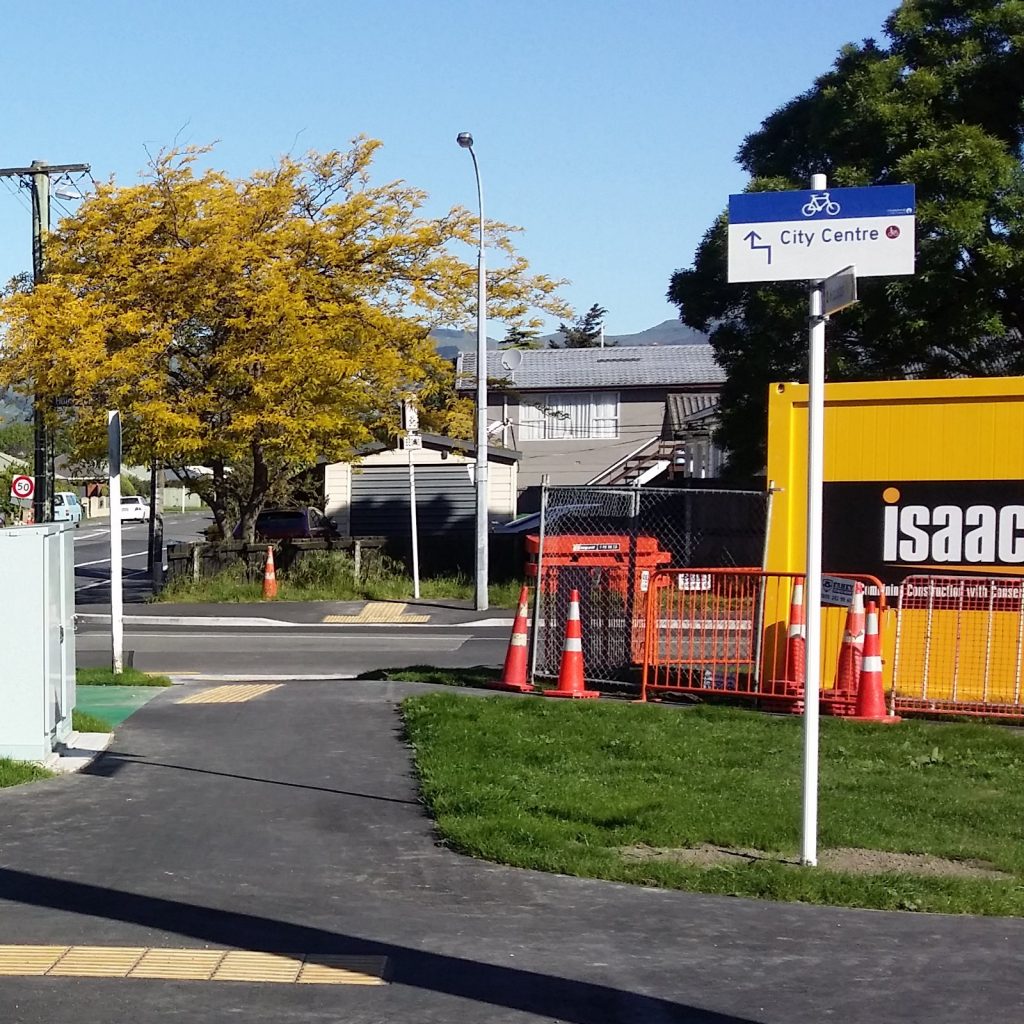 We're used to destination signs when driving around, and it's equally important when cycling, especially given that we will probably be seeing a lot of new riders unfamiliar with their new route (although we'll keep trying to help you on that front where possible too). Not just destination directions either, but also an indication of how far it is to go: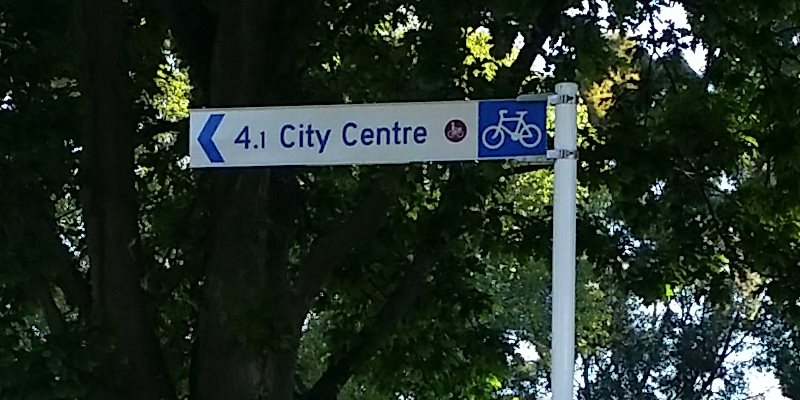 The new signage is based on a set of guidelines that Christchurch developed a couple of years ago; even the national cycling guidelines for wayfinding now refer to Christchurch's document as a good template for elsewhere. Now we just need to see more of them here…
Have you noticed the new signs? Are they helpful?