The recent shaky events not too far north of us remind us all of our own darkest days back in 2010-11. The graphic and thought-provoking details of the city's earthquakes are well captured in the Quake City exhibit in Cashel Mall, which I only visited for the first time about a month ago. It's well worth a look for some of the compelling stories told and memorabilia preserved, but I was also pleasantly surprised to see this: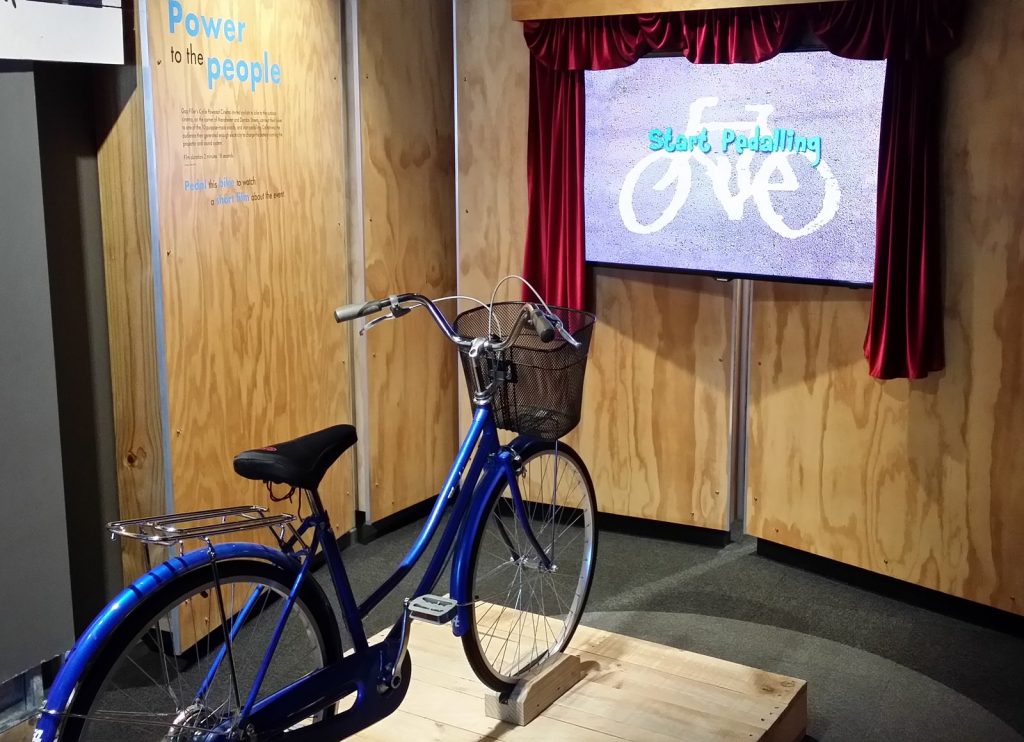 Yes, it seems that Christchurch's Cycle-powered Cinema, a brainchild of the Gap-Filler initiative, has warranted a mention in the records of post-quake revival. In true cycle-powered cinema style, you have to jump on the bike and start pedalling to watch the video that documents how the idea was created and first run back in 2012. Since then, the cycle-powered equipment has also seen action in other cities around New Zealand, and was most recently playing to local audiences again back in August. No doubt we will see more cycle-powered movie events around Christchurch in the future!
It's timely to remind ourselves too that, during major catastrophes like this, the humble bicycle may be a far more effective way to get around town (it certainly made it easy for me to get home from work, back in Feb 2011). There were lots of traffic jams the other night as east Christchurch residents tried to drive away from the coast in case a tsunami hit – even the official advice is to try to bike your way out. And it seems that just about the only people able to get near Kaikoura at the moment are those on bikes and skateboards…
What's your bike-related memory of the Christchurch quakes?