Regular contributor Robert has provided today's photo – we welcome other photographic contributions!
With all the focus on the Major Cycleways, sometimes it's easy to forget the little wins. Most people's cycle journeys will extend beyond a fancy cycleway and so the connecting local routes are just as important to join the dots – especially when those routes have little traffic to contend with. So it was good to see another bridge link reopened recently and it's only for walking and cycling (well, actually some sheep got first go at it…). Behold the newly refurbished historic Helmores Lane bridge, connecting Fendalton to Hagley Park: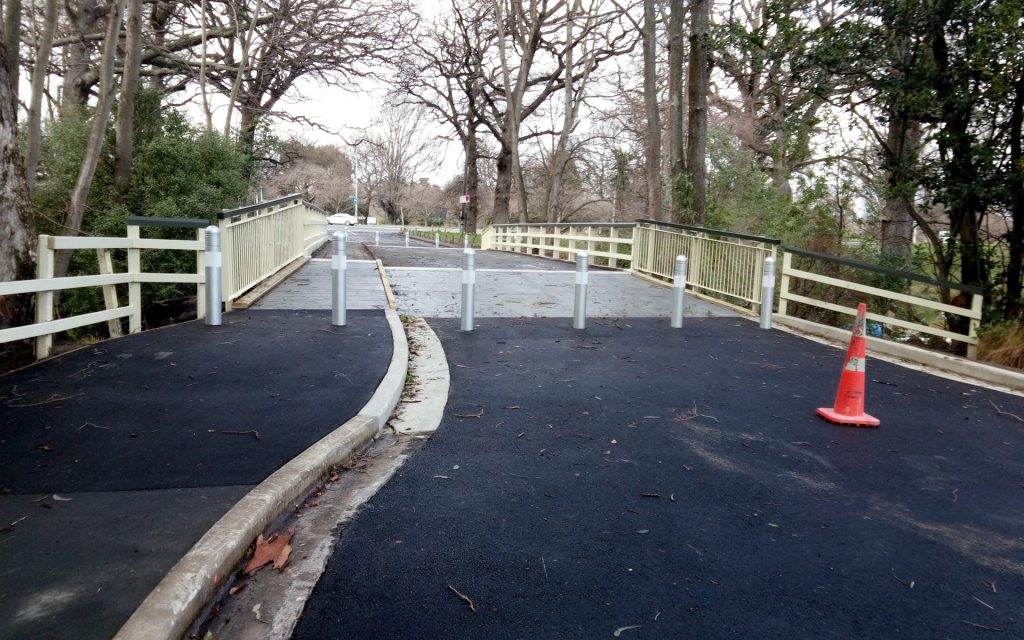 Actually it sounds like the City Council had little choice but to limit the route to walking and cycling only, because they discovered that it was technically not a road anyway. Oh well, it was hardly a busy road connection anyway.
I am intrigued about one particular aspect of the finished product – the numerous bollards used. Did it really need six bollards at each end to stop motor vehicles? Pretty sure I could have halved their bollard budget to achieve the same effect. And if you had a wide pram/buggy, mobility scooter or cargo bike you might be wondering if you could actually fit through there. Oh well, two steps forward, one step back…
Have you used the new Helmores Lane Bridge?