Here's a timely guest post by Ian Chesterman – thanks Ian!
The debate around what to do with Victoria street has gone along typical lines, with the pro-biking/walking/public transport group predicting their preferred solution will usher in a utopian future, while the pro-car group is insisting that same solution would lead to an apocalyptic traffic disaster.
The problem is, no-one can say for sure what impact any given solution will have. Computer traffic modelling can help, studies of similar situations in other cities can help, but nothing is certain until tried on the ground.
And this leads to the point of this post – why not try it? Specifically, why not run a trial? Trials are not a new idea for assessing the potential impacts of roading changes. Queenstown has just finished a 7-month trial on pedestrianising Upper Beach St, and is currently considering making it permanent after more than 80% of businesses supported the change. Picton trialled removing several car parking spaces along the waterfront and converting them to outside seating; that has now become permanent. Auckland trialled allowing taxis to share Grafton bridge, previously reserved for buses and bikes; the trial was abandoned early after it was found the taxis failed to adhere to the restrictions. Paris is about to start a trial pedestrianising 3km of highway along the bank of the Seine for six months.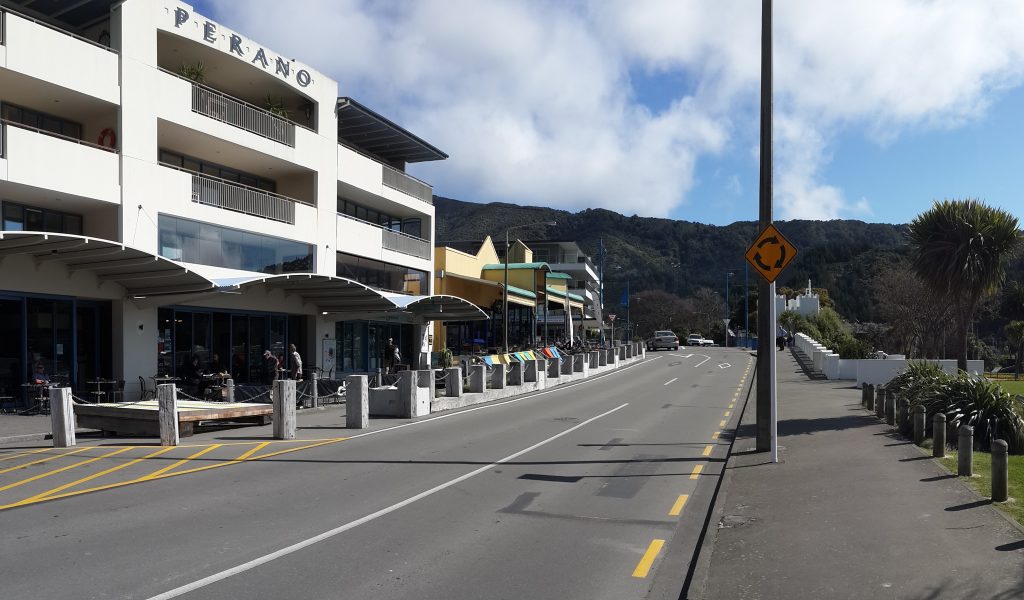 Because all of these were or are trials with a set time limit, with the possibility of change during the trial and public consultation during and after the trial, it is much easier to reassure doubters – "It's only for X months, and if it doesn't work we'll put it back". Unanimous support for any change is near impossible but a well-designed trial can convince a large majority, particularly if the trial includes collection of objective data.
Now is a good time to trial a people-focused fix for Victoria street: spring, coming in to summer, is ideal to see if people take to walking, cycling and dining outside. A trial could be done cheaply, as it would only need a few bollards and signs, some paint, reprogram a few traffic lights and a decent period of time to assess the impacts.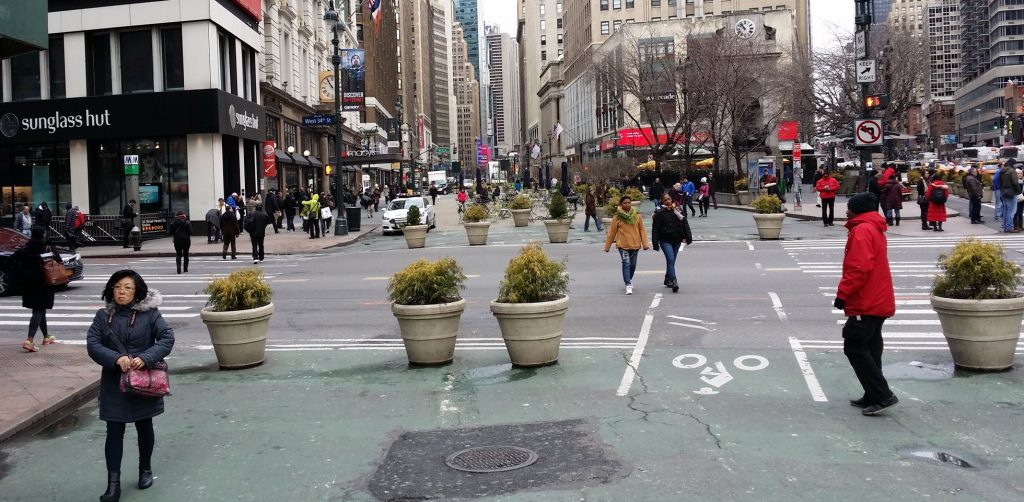 So come on Christchurch – why not give it a try?
Should we be doing more trialling of potentially contentious street treatments?