While we bemoan how long it takes to build things like a conference centre (or at least do something with the Cathedral…), it's great to see that the exciting new mountain-bike adventure park in the Port Hills is continuing full steam ahead. Reports have been popping out about the project, as it tracks ahead of schedule and is now starting to look for potential employees. There's also a great little competition for the youngsters to help design one of their pump tracks.
I went up the Worsleys Valley the other day to see if much is evident yet. The best views to be had are probably from up on Dyers Pass Rd (not that there's many places to safely stop…). Closer to ground level, this was about as close as I could get with a view: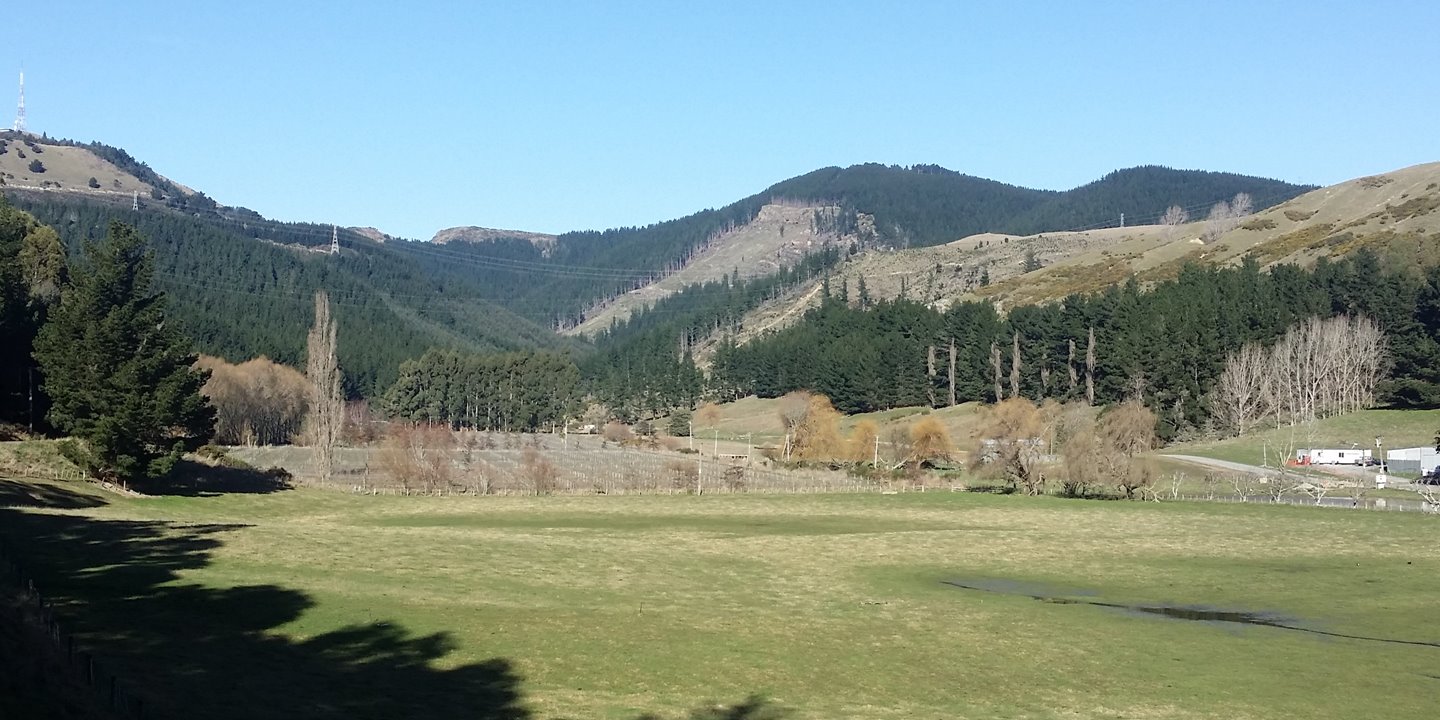 It's hard to see at first glance just what has been happening here so far. The buildings in the lower right of the picture are the offices and construction base for the project. Approaching the stand of trees in the middle of the valley is roughly where the base buildings of the park will be (shops, cafe, booking and hires, etc). From there the chairlift will extend up to the top of the forested peak centre-right; if you look carefully you will notice that there is a "part" down the middle of the trees at the top where the line will run. At the moment, work is focused on building the foundations for the chairlift towers; the towers themselves should start turning up in a month or so.
Initial construction activity is concentrating on tracks around the right-hand side of the valley, plus a series of zip-lines to get you from the top to the bottom. Once opened, work will turn its attention to the left-hand side closer to Dyers Pass Rd. All up, it may take a few years before the park is close to complete, but there will be plenty available on opening day. While things like the chairlift, zip lines, and bike hires will cost, access to the park tracks themselves will be free. You can follow more on what's happening (including regular video updates and live chat sessions) on the Adventure Park's Facebook page. Opening date is scheduled for Fri Dec 16th!
Are you excited about the new adventure park?