Our regular guest writer Robert has been doing some more exploring in his part of the city:
There is plenty to like about jumping on the bike and exploring the NE quadrant of the city, the suburbs of Shirley, Mairehau, Burwood, North Shore, Parklands, Marshland, North New Brighton, Avonside, Dallington and Wainoni. For starters, the area is flat, the vistas to the north west and south are huge (Southern Alps and Port Hills), there are the beaches, the river, Bottle Lake Forest Park, the Christchurch 360 Trail, tons of space, and wetland areas to enjoy by foot. Generally most roads are less frantic than other parts of the city; there are bike and walking paths on several of the busier routes and plenty of quiet suburban streets to take it slowly on. There is the sad but interesting spectacle of viewing the red zone as it reverts to a huge area of green. Nature is working its wonders on the vegetation and wildlife taking Christchurch back to an earlier time.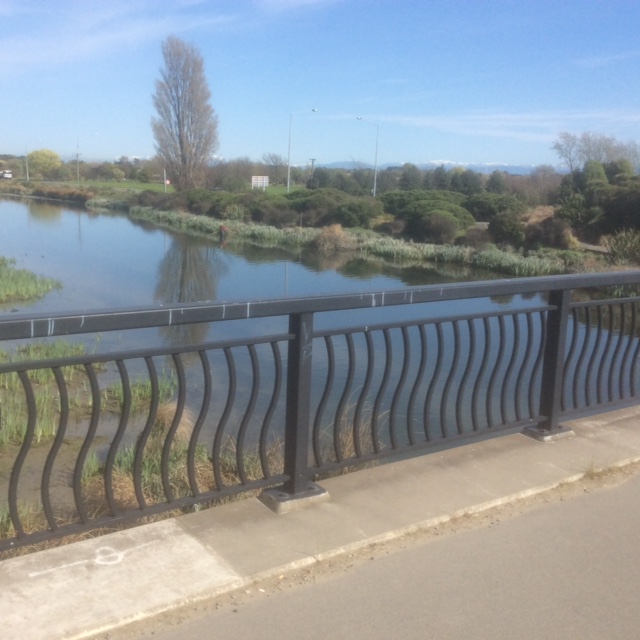 For those on a mountain bike the small shingly stop banks (formerly smooth paths) along the Avon River are a great ride; a pleasant part day outing would be to start in the city and follow the river all the way to New Brighton and return. If the easterly wind is up a bit, don't forget you can hitch the bike onto a bus to New Brighton and back-wind the trip one way.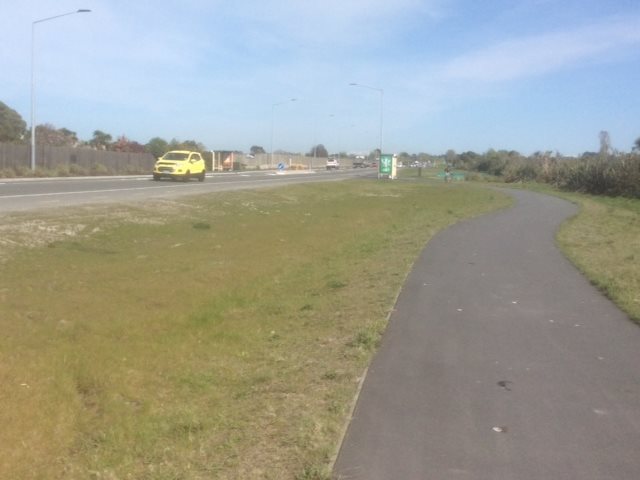 If riding on a smooth separated path is your thing then alongside QEII Drive/Anzac Drive from Main North Road around the city northeast all the way to the Bromley oxidation ponds is possible. Some parts of this path are a little narrow or uneven and very occasionally there may be foliage overhang,but it is a good separated route. The recent repairs and upgrades along Anzac Drive and Travis Road are a huge improvement from the bumpy swampy flooded route it was post earthquake. There is around 11 km on this route to enjoy without cars.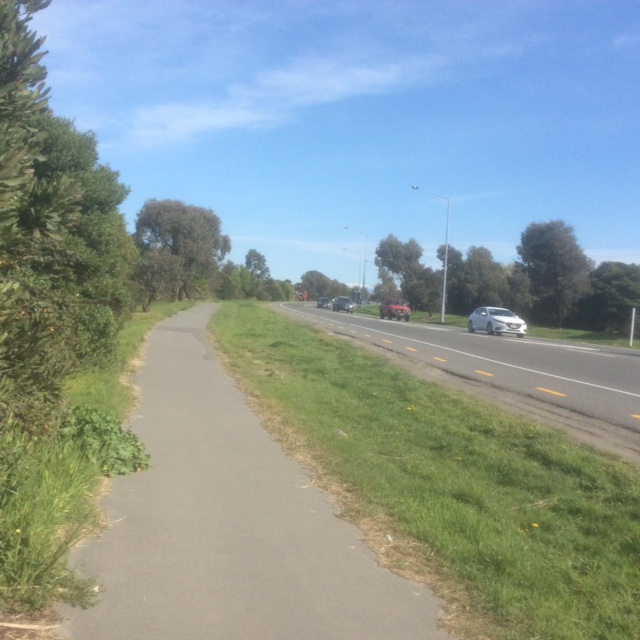 The major intersections (Marshlands and Burwood Roads and the Travis/Frosts/Anzac Roundabout) are all easy to negotiate with care. From the latter roundabout it is an easy path along Frosts Road to Beach Road to get to Waimairi Beach and head north on the Southern Pegasus Bay track into Bottle Lake Forest Park for an hour or so of undulating mindless fun. Travis Road can boast a choice of off-road journeys; on the north side is a newly repaired winding smooth path alongside the Travis Wetlands area and Travis Country Estate; on the south, the wide shared bike/pedestrian path has recently been resurfaced.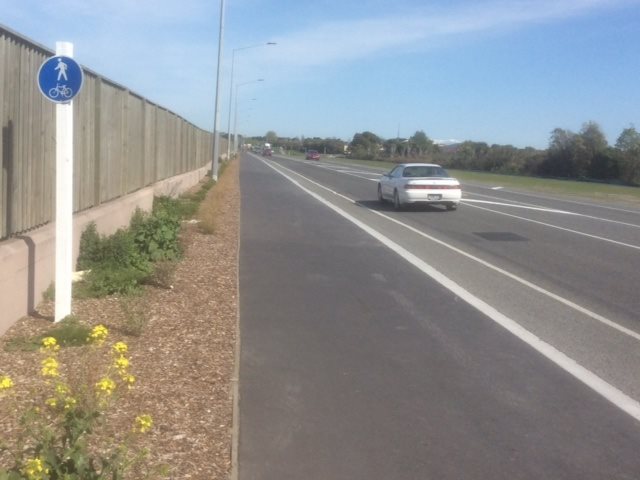 For commuting into the city from the north east it is necessary to follow painted cycle lanes. These can range in quality and usefulness, remembering that there is a lot of remedial work being done to the roading network in this area. There are some great improvements for cyclists as works are completed, such as the new Gayhurst Bridge where the approaches are separated for cycles and pedestrians and are very clearly marked.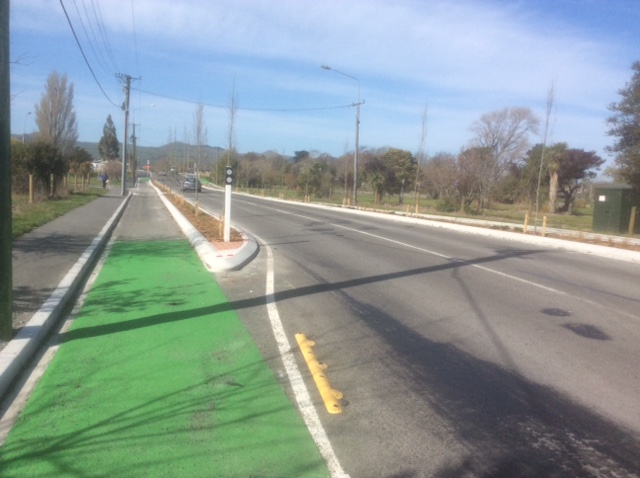 The major intersection at the Palms Shopping Centre has been repainted with green cycle lanes and forward stop-boxes, which is a great improvement and once the works along Shirley Road are complete (nearly 5 years so far and counting !!) that route will be easier to ride, although the intersection with Hills Road may be a little unnerving at times.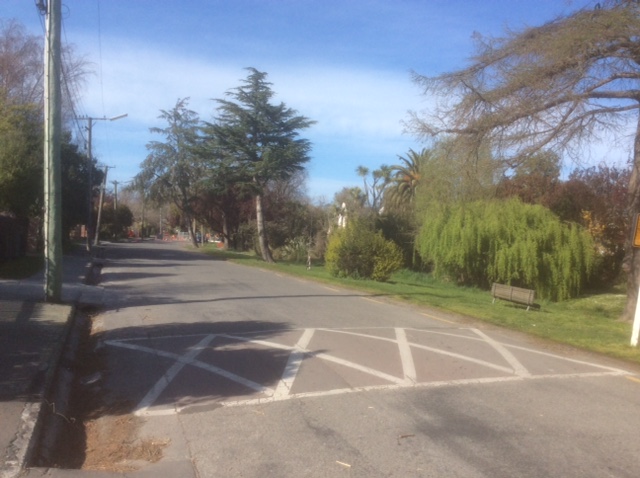 It may take a little longer but there are numerous areas in Shirley and St Albans that host quieter rideable streets of reasonable length, which can assist with a pleasant journey. In Shirley, Slater and Petrie Streets and Stapletons Road are such routes heading north south and enabling bypassing the busier Hills Road or North Parade. In St Albans, Champion, Packe or Geraldine Streets have traffic calming measures that can get you nicely to Bealey Avenue from the north, avoiding Madras and Barbadoes Streets.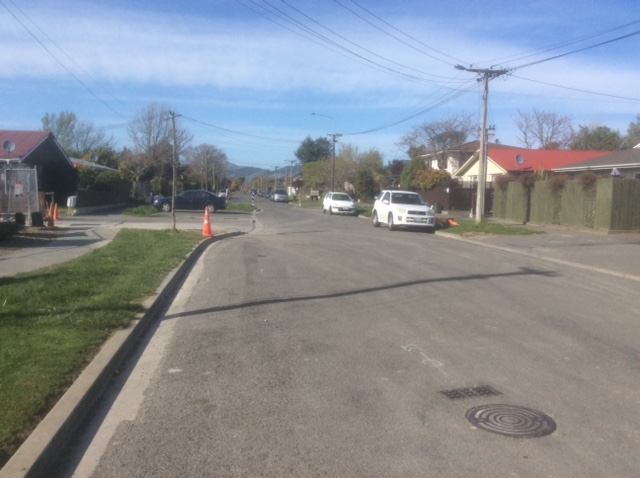 In the outer reaches of the northeast, lights have been installed at the intersection of Marshlands and Prestons Road, replacing the small roundabout. For those on a bike, green painted cycle lanes, forward stop boxes and signals have been included; also a well-marked shared path on the north-east corner at the BP garage. Despite the markings indicating that drivers entering and exiting the BP garage are required to give way to those on the foot or bike, I would not rely 100% on that happening. The pathway along the south side of Prestons Road running between Hills Road (to the west of Marshlands) and Alpine View (to the east) is indeed in a very sorry state but, as the new Prestons subdivision is completed, it would be expected that this entire road gets some serious treatment. In this area, the subdivision of Tumara Park has a small network of off road cycle paths.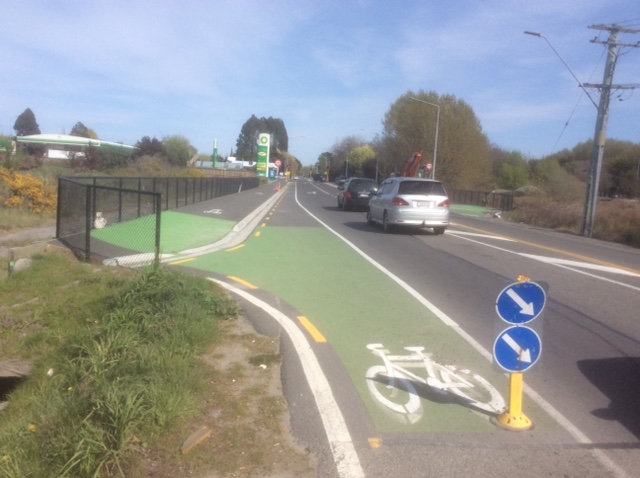 Finally don't forget that this area is served by several bus routes (Yellow Line, Orange Line, and numbers 60 & 80), all of which will take your bike. If the beautiful scenery is taking your breath away, or perhaps it was mountain bike tracks, there is always an alternative transport option nearby.
Have you biked around northeast Christchurch lately?