The rebuild of the Central City continues at a busy pace. This week, CERA's Central City Development Unit announced the start of the "Terraces" section of the Avon River Corridor, on Oxford Terrace between Cashel and Hereford Streets. This link will provide a great connection to both the river (with seating, steps and ramps to the water's edge) and to new commercial developments (with restaurants, cafes, retail stores and office spaces planned here).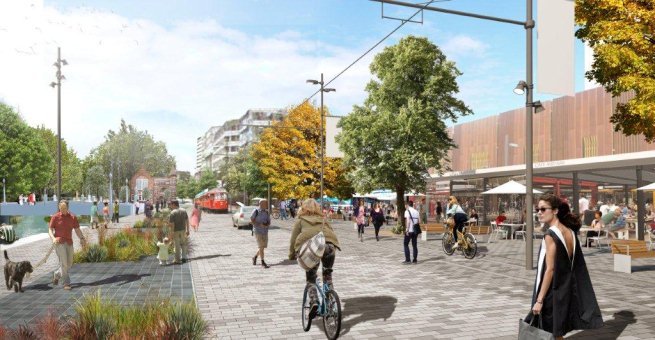 A key part of this section will be the new Promenade along the river. CERA says "this will be a new type of urban street for Christchurch that will be constructed of high quality pavers and include trees, street furniture and rain gardens. It will be a shared space for bicycles, pedestrians, emergency service vehicles, the tram and cars, which will have a reduced speed limit of 10 km/h, giving pedestrians and cyclists right of way." Shared spaces are still relatively new for Christchurch, but Auckland has been rolling out a number of these streets over the past few years.
Construction and landscaping of the first phase of The Terraces is due to be completed by May 2015. If the artist's impression is anything to go by, this looks like being a nice place to ride, with minimal disturbance from motor traffic. If you want a bit more separation from the chaos, you'll be pleased to know that a segregated cycleway will run on the other side of the river alongside Cambridge Tce.
What do you think of the proposed Promenade along The Terraces?