The push to build the major cycleways around the city may be only just starting, but there's already one piece of road where you can see the future for cycling – the new Ilam Road cycleway near the University. Construction has now been completed – and it looks pretty good…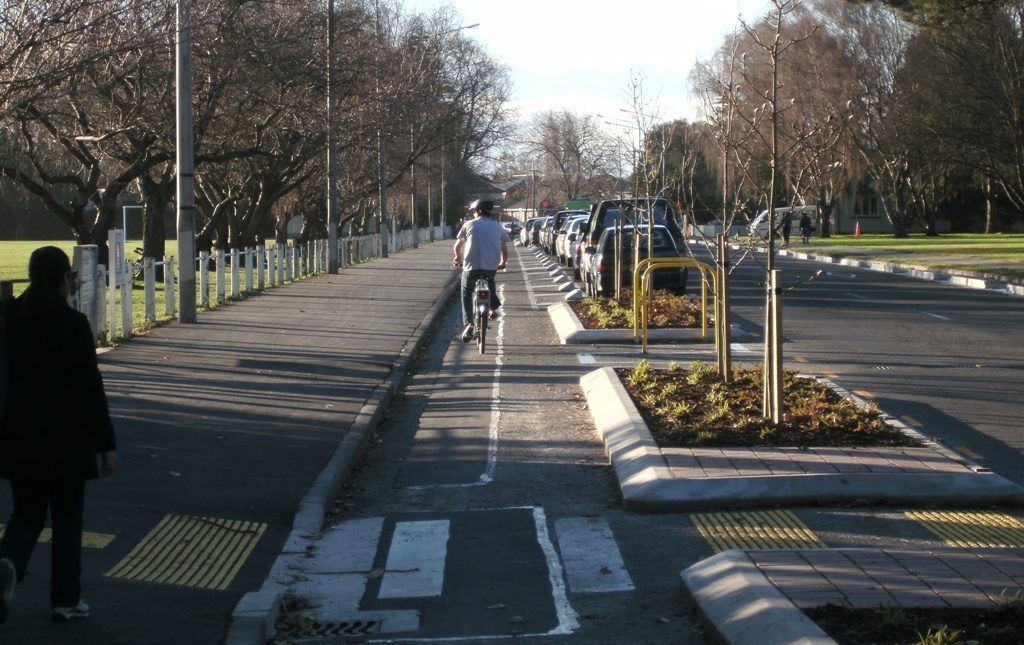 Long-time readers of this blog will know the saga of this project, which started off not that promisingly, but then transformed into a very nice design. The key was removing parking from one side of Ilam Rd, which enabled proper separated cycleways to be constructed on each side. Construction started in April and, three months later: wow!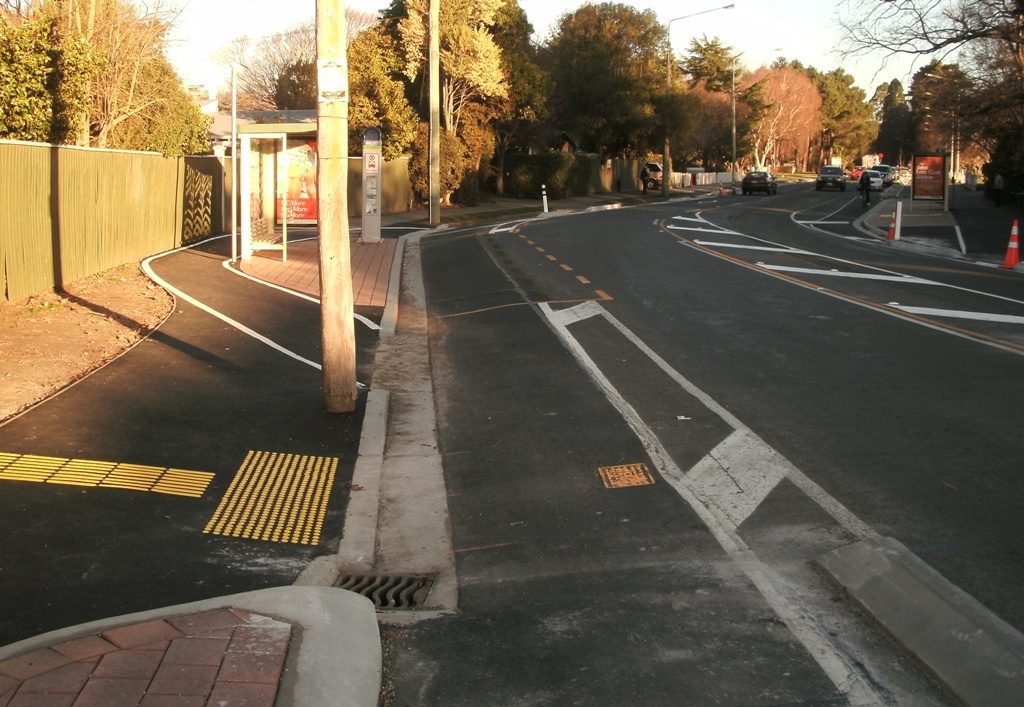 For the most part, one-way cycleways separated by regular kerb islands have been used to provide a traffic-protected environment. At the bus stops along the way, riders have the option of going behind the stop if there's a bus in the way. And there's also a wide shared path on the west side if you're still a little unsure.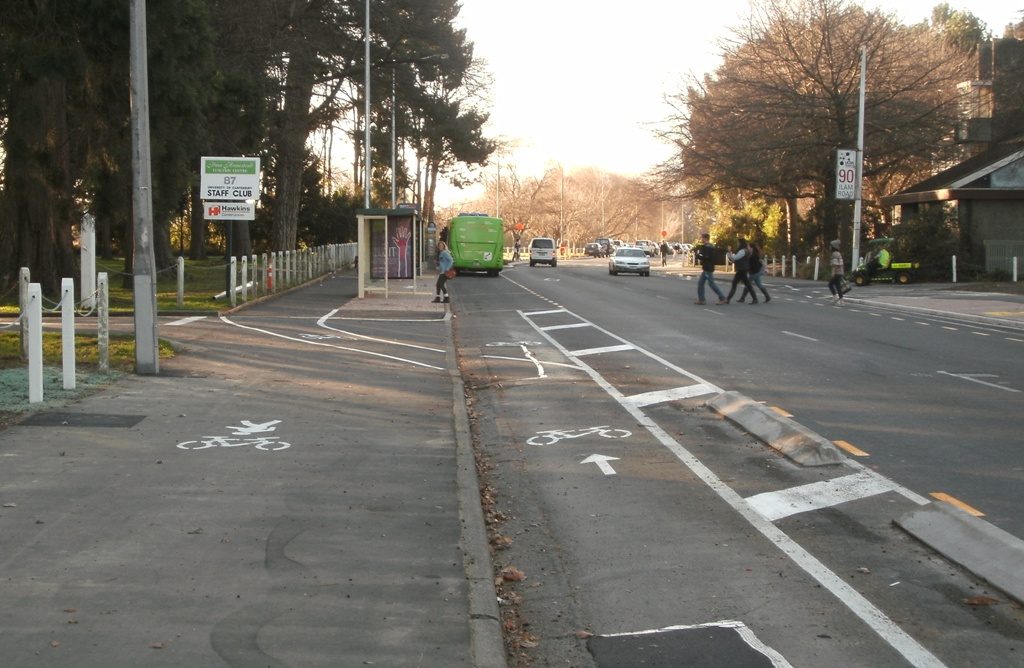 The one exception to this approach is near Ilam School, where it was preferred to keep the parking next to the footpath (so the kids aren't rushing across the cycleway?), with a wide cycle lane outside of this. It still seems to work OK; certainly better than what used to be there.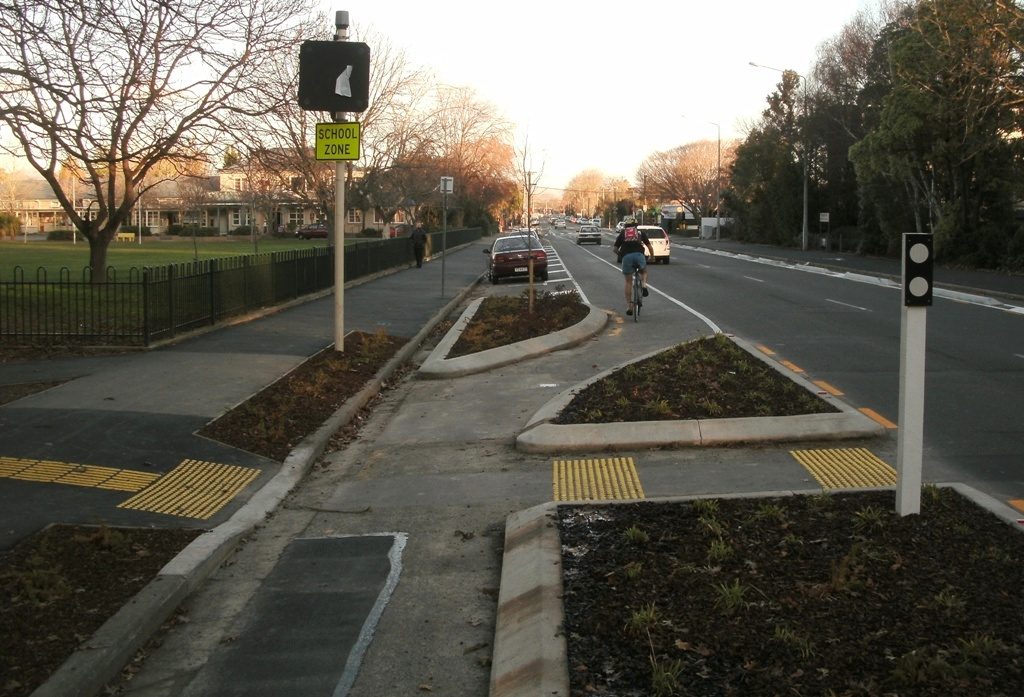 Pedestrians also do well out of the new route, with two new zebra crossings installed at either end of Ilam Fields, and a median refuge island further north. This now provides them with additional priority crossings to help get across, particularly in rush hour (and of course, bike riders could also dismount and take advantage of them too if they wished).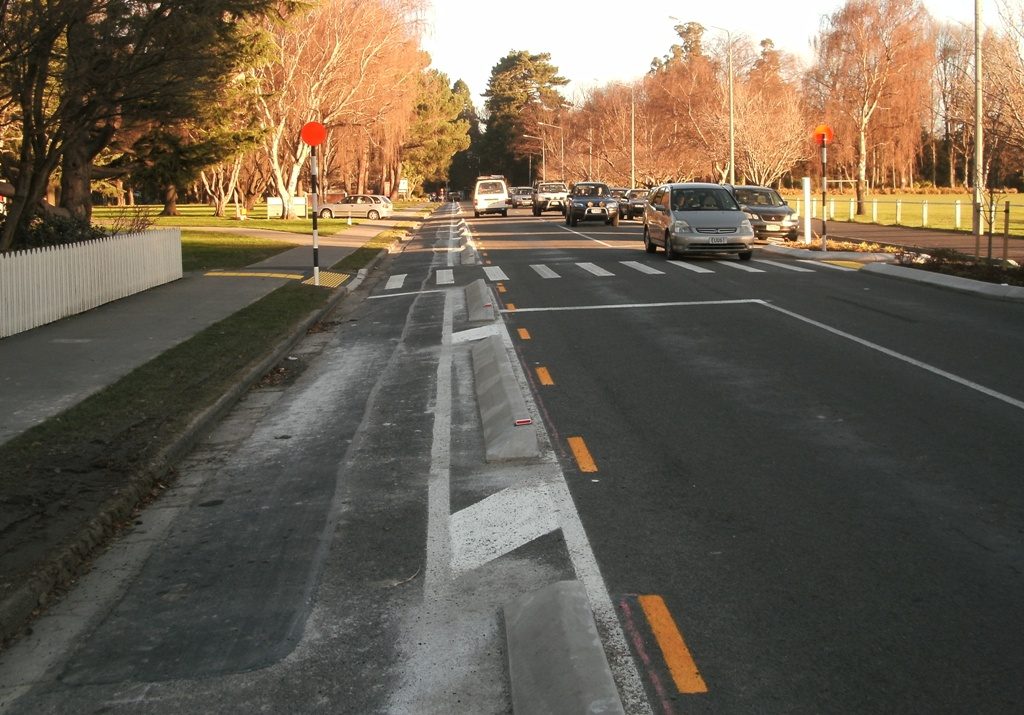 The final implementation has ended up going a little further than previously proposed, with kerb separators all the way to Creyke Rd in the north and the cycle lanes going past Kirkwood Ave in the south. This helps to ensure that the project doesn't create new pinch-points at the ends.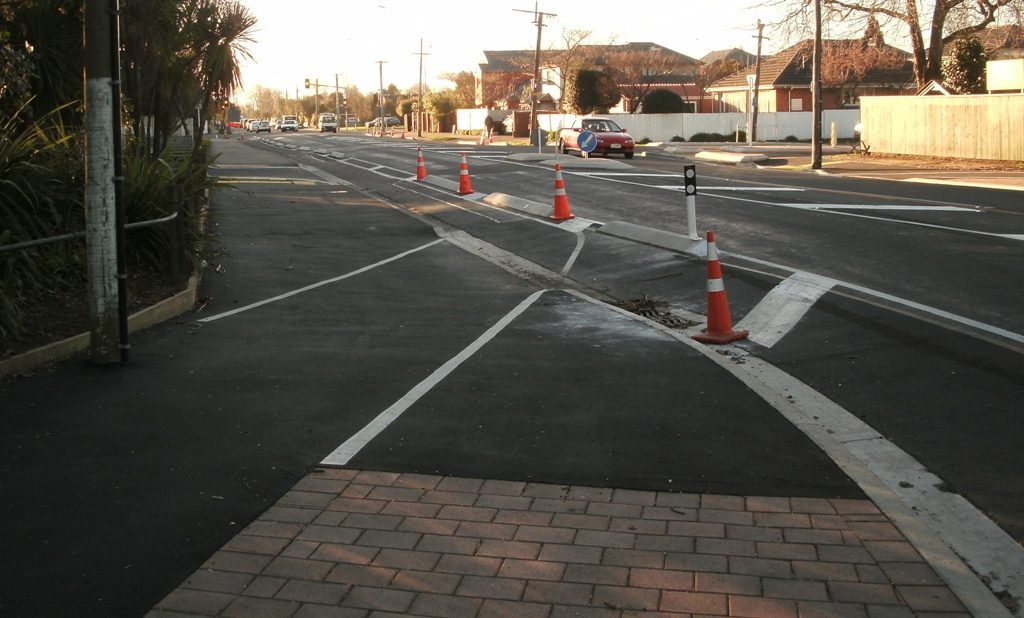 Are there any problems with it? Not big issues that I can see. Some of the bus stop transitions are a little messy (not always clear that you have two options available); and I'll be interested to see how they go when under the pressure of morning rush hour. They could have easily indented the car parking immediately south of the school better, which would have provided even more separation for everyone. I think there's still meant to be some green coloured surfacing go down across some of the conflict points (e.g. side-road crossings), which should also help too.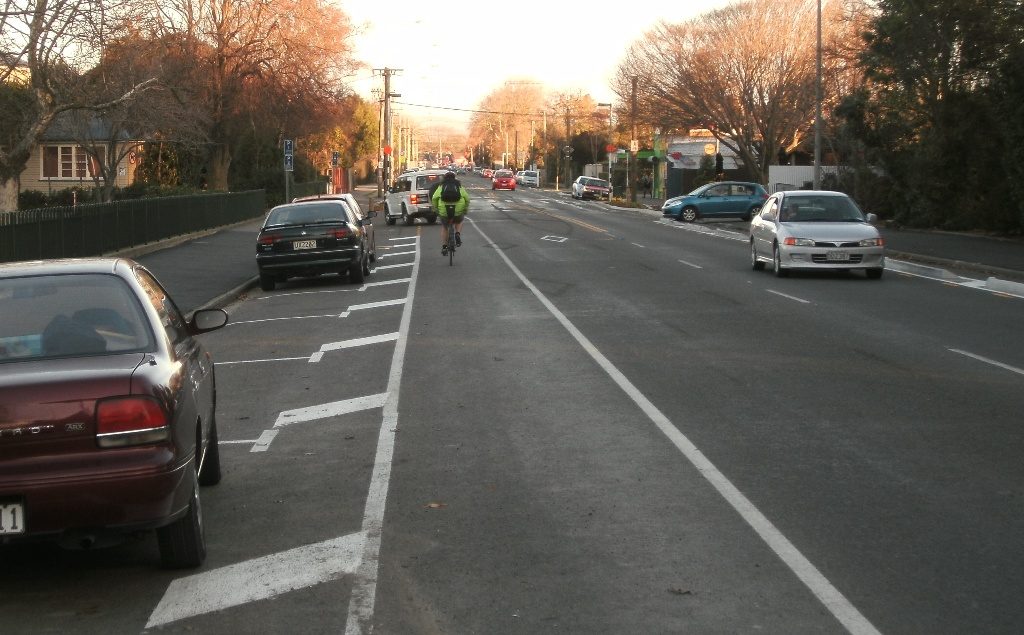 It's not all done yet either, because the plan is to also install a permanent 40km/h speed limit along this section (presumably between the cobbled sections at each end). This will help to reinforce what should become a very nice place to walk and cycle in the future.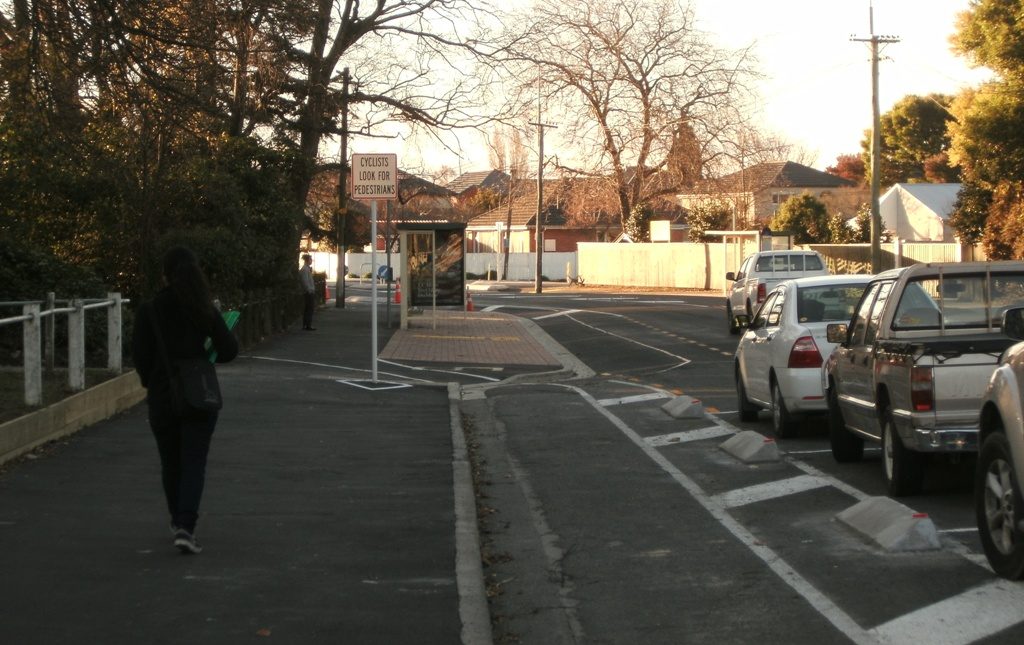 What do you think of the finished Ilam Rd cycleway?