UPDATE: See our latest post with pics following completion
Last year we brought you details of the Ilam Road project near the University of Canterbury, aiming to provide better facilities for both walking and biking alike. With the students currently away for term break, the contractors have been busy: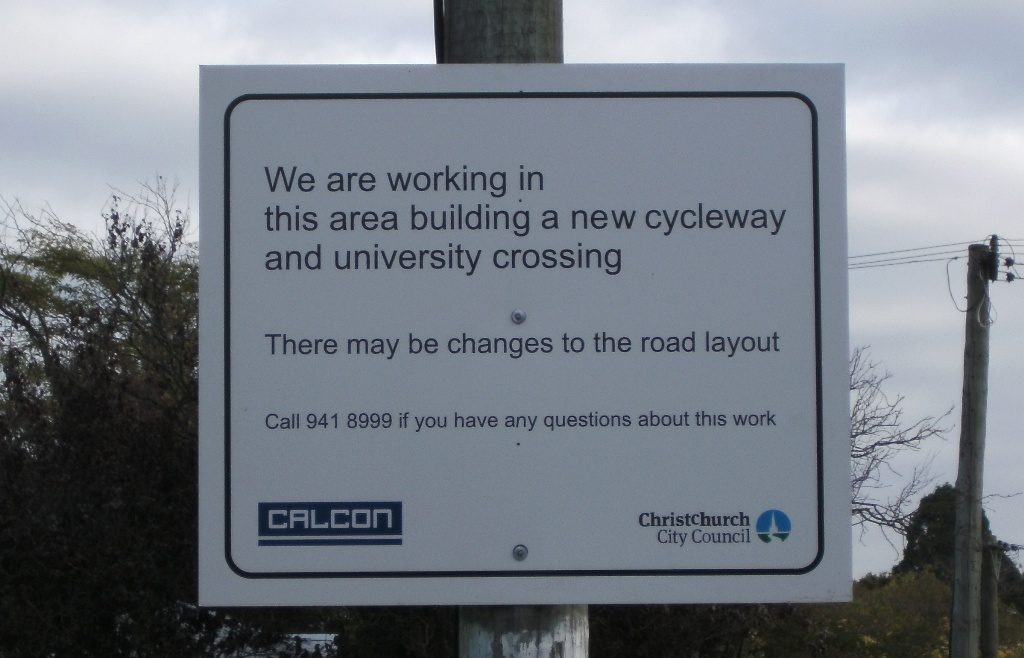 This project started out as a way to improve provision for the thousands of pedestrians who cross this part of Ilam Rd every day. But as it developed, the needs of people cycling were also recognised, and a highly innovative (well, for NZ) cycleway project came out of it too.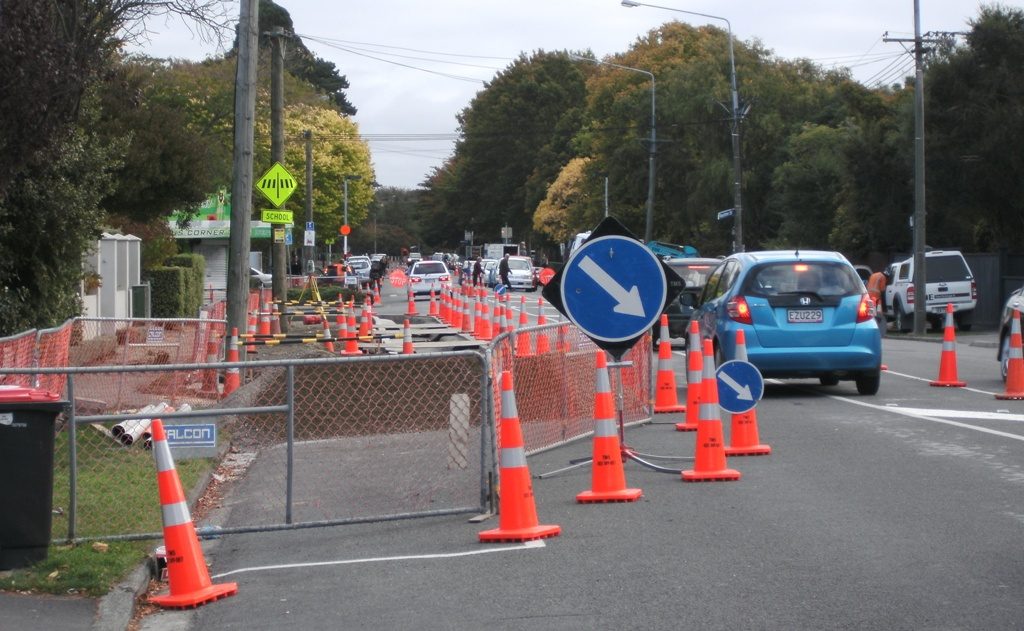 The initial proposal just featured shared off-road pathways and on-road cyclists having to mix it with traffic; a design that didn't seem to please anyone. Thankfully the revised proposal was a much improved plan that provided some genuine options for "all ages and abilities" (see PDF of whole plan).

A key change was the removal of car parking on one side, which allowed more room to provide separation for cycling from traffic and parking by means of concrete kerbed islands. A wide shared pathway was also retained on one side for even less confident riders to stay clear of the road.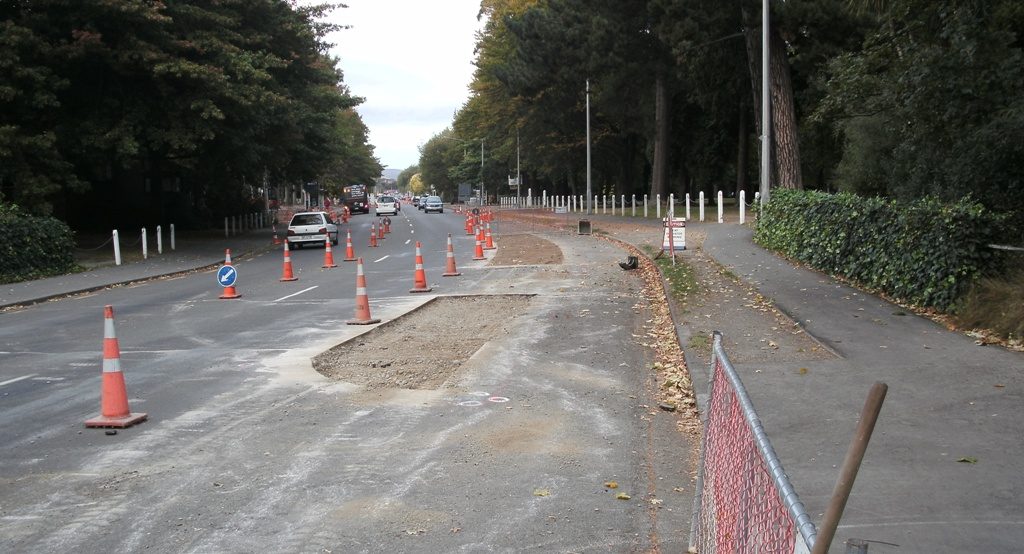 There's still a bit of work to go, with Council estimating it will be June before it's all completed. We'll show you around once it's all complete. But for now, you can start to envision how it might look: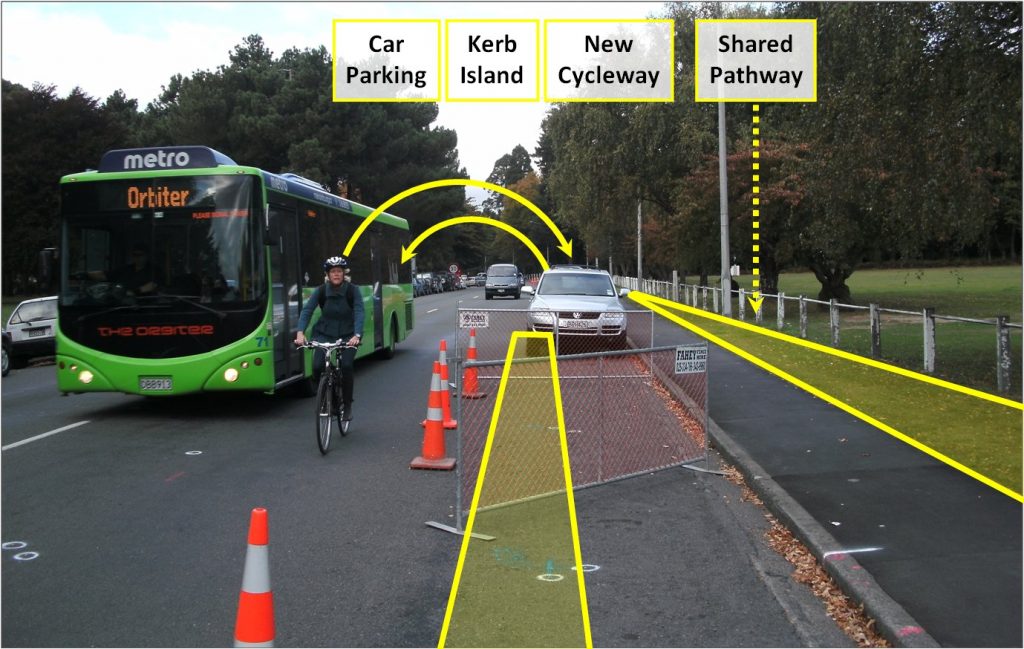 What do you think of the Ilam Rd works?